The United States lags behind China in adopting mobile payments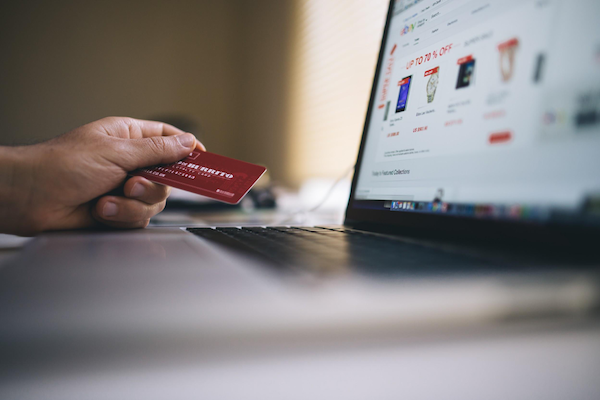 In the United States, credit and debit cards have remained the most popular way to conduct transactions for years. At the average dine-in restaurant, 81 percent of customers pay with a card and 15 percent pay with cash. The remaining customers pay with alternative methods, such as mobile payments. As technology improves, potential methods of paying do so as well. Many Americans were quick to adopt credit and debit cards. As a result, over 70 percent of Americans now own either one or the other, or both. However, the adoption of mobile wallets and mobile payments in the United States seems to be much slower—especially when compared to countries such as China.
Mobile payments: China versus the United States
In China, the number of people who use mobile payments at least once every six months has been rapidly increasing over the years, from only 35 percent in 2015 to over 67 percent in 2018. In the United States, on the other hand, out of the 85 million adults with iPhones, only 25 million (29 percent) have tried Apple Pay at least once.
The biggest reason why many Americans have not tried mobile payment services is because they are satisfied with current payment methods and do not see a need to switch to mobile payments. Additionally, only 65 percent of large businesses and 25 percent of small ones currently accept Apple Pay in the United States. It seems impossible for people to switch solely to mobile payments if they can't conduct transactions at more than half of businesses nationwide.
In addition, WeChat Pay and Alipay, the two dominant mobile payment services in China, offer users the ability to download their apps onto any type of phone. This is in contrast to the situation in the United States where many mobile payment services are only compatible with certain types of phones. Users with Android-based phones can't use Apple Pay, and those with Apple iPhones can't use Google Pay, which incorporates the former Android Pay system. This may be causing the slow adoption of mobile payments in the United States. It may also explain the success of certain company-specific payment apps, such as those offered by Starbucks and Walmart, which can be downloaded onto any type of phone. These payment services are used more often and have been more successful in the United States than Apple Pay or Google Pay.
How mobile payments came to dominate China
In China, credit cards were slow to gain popularity and were mainly accepted in tourist areas. Chinese businesses were reluctant to implement a credit card processing system because they would have to pay a small percentage of every transaction to an American credit card company. Also, the Chinese consider it unwise to spend first and pay later. In addition, Chinese banks were owned by governments and since consumers had no previous credit history, there was no reason to incentivize the use of credit.
Once Alipay came out in 2004, China began a major transition from cash to mobile payments. Previously, Union Pay was the closest to credit or debit cards that people in China could use, but after Alipay and Wechat Pay broke ground, the two companies quickly dominated 90 percent of the payment systems market. Today, even small merchants selling goods on the street in major Chinese cities don't want cash. Virtually everything is paid for by phone and with the use of a QR code—even tipping street performers. This cuts down on the cost of transaction fees and takes away the need for point-of-sale terminals, as sellers can simply print out their QR code and begin accepting payments.
Mobile payments are growing worldwide
WeChat Pay and Alipay have hundreds of millions of daily users in China. This is far more than Apple Pay's 380 million+ global users. In 2017, mobile payments in China totaled $12.8 trillion while those in the United States totaled roughly $50 billion.
Mobile payment has also taken off in developing countries other than China. In Kenya, a nation of 45 million people, M-Pesa is a popular service that allows users to transfer money and pay bills through their phones. It is used by over 27 million people, or 60 percent of Kenyans. Colombia, another emerging market, is also ahead of the United States, with 19 percent of citizens using a mobile wallet regularly.
The benefits of using mobile payments over credit or debit cards
Some Americans may be reluctant to switch over to mobile payments because they may not think they are as secure as other methods of payment. When using credit or debit cards to make purchases over the phone or at a restaurant, however, card users have to hand over their card information to a stranger who could easily take advantage of them. This is why credit and debit card providers offer insurance and fraud protection. Mobile payments, on the other hand, remove the risk inherent in handing over card information to other people. With mobile payments, users get all the advantages of having a credit or debit card and reduce the risk of fraud at the same time.
Mobile payments also make it easier to keep track of any outstanding credit balances and transactions that occur. Additionally, if a customer's information were to be compromised, phone notifications would alert them almost immediately, and two-factor authentication would keep the transaction from ever occurring.
Mobile payments in the United States face an uncertain future
With such a small number of current users, it's hard to tell when mobile payments may begin to take off in America. Cash, credit, and debit cards may remain more popular than mobile payments for many more years, although the number of people using mobile payments will continue to increase due to their convenience compared to other forms of payment.
To keep up with the trend toward mobile payments, credit card companies such as Visa have even created services such as Visa Pay where customers can use their phones to pay with their Visa cards. However, platforms such as Apple Pay, Google Pay, and Samsung Pay are still needed to use VISA's mobile payment service. To help customers transition to the use of mobile payments, credit card companies need to work toward the creation of a mobile payment app that can be used either on an Android-based phone or on an Apple iPhone.
Opinions in this article are the author's and do not necessarily reflect those of Cornell, Johnson, or the Emerging Markets Institute.