The impact of e-commerce: China versus the United States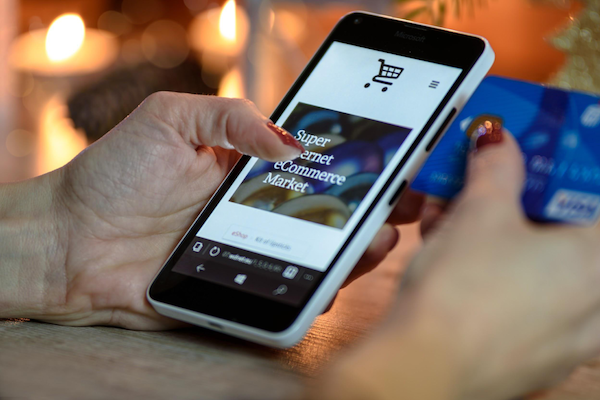 When it comes to shopping, there are many factors that impact how consumers spend. One of the most important is the price of goods and potential substitutes. Ten years ago, a consumer wanting to buy a laptop would have had to travel to many different stores to compare prices and specs of a particular laptop model. Today, the rise of e-commerce allows shoppers to price check the same item at different stores within seconds. Due to this increased convenience, total global online sales have increased over time. In 2019, Amazon Prime Day earned over $5.8 billion in sales, and Alibaba's 2019 Singles Day generated over six times more with $38 billion in sales.
E-commerce within China is surging
China is the world's largest e-commerce market with over 50 percent of global online transactions occurring within the country. Unlike the United States, where e-commerce is mainly a complement to traditional brick-and-mortar stores or chains that allow customers to purchase goods without leaving their homes, in China manufacturers are able to sell goods online throughout the country without a single physical store. This has allowed for e-commerce in China to surge in popularity, as selling online is the cheapest and easiest way for smaller businesses to reach a more substantial market.
E-commerce in China is dominated by a few domestic companies, such as Alibaba's Taobao and Tmall which dominates roughly 55 percent of the market and JD.com with 25 percent. Similarly to Amazon Prime Day, Alibaba's Singles Day is a day of increased sales on items throughout the website. It is four times the size of Cyber Monday and Black Friday, and this year Alibaba generated over $38 billion in sales. This makes Amazon Prime Day's record sales earnings of $5.8 billion look much less significant.
Alibaba in China: Outpacing the competition
Alibaba Group Holding Limited is one of the biggest online e-commerce companies in the world. Headquartered in Hangzhou, China, it is involved in many industries but specializes in e-commerce. Alibaba is valued at $550 billion and has been growing at a much faster rate than Amazon with over 654 million active users. Recently, Alibaba has even welcomed smaller businesses in the United States to sell globally on its platform. The company's annual revenue for 2018 was $60 billion. Its gross merchandise volume, or total value of all goods sold on its website, for 2018 was $833 billion. Alibaba even has its own payment platform, Alipay, which is one of the most common ways that consumers in China pay for goods even in physical stores. At the same time, Alibaba does not own any of the inventory that it sells.
Alibaba is divided into three main services: Alibaba.com, 1688.com, and Aliexpress. Their websites offer many incentives to spend, such as on Aliexpress where often the more units a consumer purchases, the cheaper the cost is per unit. Alibaba's long term goal is to become a platform that provides businesses with all the needed infrastructure for conducting e-commerce. This is demonstrated by the company's emphasis on diversification—they also own their own shipping company, messaging app, and much more—which has allowed Alibaba to grow in popularity at a much faster rate than its competitors.
Amazon in the United States: A simple, reliable shopping experience
Amazon, the largest online retailer in the United States, is headquartered in Seattle. The company makes it extremely easy to order items, with features such as "1 click buy" and free two-day shipping for Amazon Prime members. Amazon has made it a priority to reduce the delivery time and plans on soon having drones with the capability to make same-day deliveries.
However, these features alone are not what make consumers so attracted to the service. Amazon prices are usually significantly cheaper than brick-and-mortar stores, and it is easy when shopping in a physical store to look up a product on Amazon to compare prices and get the best deal possible. Amazon also offers the option to "subscribe and save" for many household items or food. The deal is enticing for consumers, who can save money on purchases and enjoy the ease of not having to manually order products. In addition, Amazon offers Echo, a smart speaker that responds to voice commands and is compatible with an array of voice-controlled devices. Echo can be used in a smart home to turn on and off lights or other appliances, create reminders and alarms, or even order products from Amazon.
"Our customers are loyal to us right up until the second somebody offers them a better service, and I love that," Jeff Bezos, Amazon's chief executive officer, has said. "It's super-motivating for us." The company is driven to offer a simple and reliable shopping experience to maintain customers. It also has its own payment service, Amazon Pay. However, Amazon Pay is not nearly as popular in the United States as Alipay is in China. Amazon is also less involved in other industries when compared to Alibaba, as Amazon does not have its own shipping company or messaging app.
Amazon struggles to compete with Alibaba in China
Amazon, headquartered in Seattle, WA, is currently valued at $910 billion, making it one of the most valuable publicly traded companies in the United States. Although it generated $252 billion in revenue in 2018 and its gross merchandise volume was $427 billion, it still lags behind Alibaba. Amazon has 330 million active users, which is half of what Alibaba has.
However, the number of international Amazon Prime users has increased over time, surpassing domestic users in 2018, and is expected to continue to grow at a faster rate. But while Amazon Prime now has over 100 million subscribers, half of which are located outside of the United States, it does not seem to be doing well in China as it competes with Alibaba. This could be because Amazon finds it hard to compete with such as same-day delivery and free shipping. Amazon plans to shut down its marketplace in China in favor of refocusing to "cross-border" selling to Chinese consumers.
Looking forward: The future of commerce
Amazon seems to have already dominated the e-commerce space in the United States. However, today e-commerce accounts for only 10 percent of total US retail sales. This number is expected to rise, and some experts estimate it could reach 50 percent 10 years from now.
One major factor that causes people to purchase their goods from brick-and-mortar stores instead of online is time. Even one-day shipping speeds are sometimes not fast enough. If Amazon follows through on its goal to offer same-day drone delivery, it is clear that the number of brick-and-mortar sales in the United States will be directly affected.
Opinions in this article are the author's and do not necessarily reflect those of Cornell, Johnson, or the Emerging Markets Institute.