Park Perspectives: Finding a personal definition of success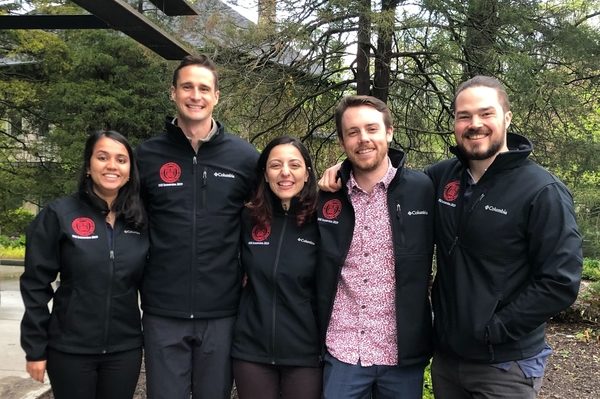 Park Perspectives are authored by Johnson's Park Leadership Fellows.
Career success is often measured by one's title or compensation, particularly in comparison to peers. Getting a Master of Business Administration (MBA) degree tends to significantly improve one or both of those measures. It is a logical reason to get an MBA. As a society, we unfortunately have few other methods to define success. I truly believe, however, that getting an MBA is a much more valuable experience than just elevating one's job prospects. It can be a deep journey of personal discovery to improve self-awareness, discipline, academic prowess, and interpersonal relationship skills.
MBA success is more than just career placement
I tend to be outcome-oriented, seeking to achieve a goal and set the next. That outcome-driven mindset has led me far in my career. With this mindset, however, I can lose appreciation for the process. A few years ago, that changed, and I began to focus on the process in both professional and personal aspects of my life.
An MBA has only accelerated my ability to immerse myself in the flow of a project. By leveraging experiences during the MBA program, such as speaking in front of an audience regularly, I have found the process can be the most rewarding part, leading to progression and self-actualization.
This has changed how I define success. For example, if I were to solely focus on getting a new job as the only outcome of my MBA program, it would be very difficult to capitalize on the wealth of opportunities around me, such as leadership development and managing conflict. Before arriving at the Samuel Curtis Johnson Graduate School of Management, I set a goal to take advantage of more than just career resources—to experience all that the MBA has to offer, big and small—and it has been quite the ride.
Here are some key actions I have taken to better appreciate my MBA experience, which I'd like to share.
Practice self-awareness and listening
In mid-February 2019, I was in a working session with 80 other graduate students focused on improving minority allyship. We had a challenging and engaging debate on minority hiring processes. It occurred to me that this discussion rarely happens in the world without negative or personal undertones, but this specific conversation provoked thought and encouraged collaboration. Because of the training and guidance we received on how to properly approach sensitive topics, we had a more productive discourse.
While I could have half-heartedly participated or checked out, I chose to check in. I chose to pay attention and engage. If I avoided the situation, I would have missed out on a significant learning opportunity. I would not have heard my classmates speak from the heart about their experiences in difficult situations. By being present, I better understood my peers, and I was so thankful for the opportunity. It was a true learning experience that exemplified one of my principle reasons for pursuing an MBA.
Make time for what matters
Time is the most valuable commodity in business school. There are numerous opportunities to learn, grow, and connect with others. Your attention can be pulled in a million different directions all at once. It is immensely challenging, yet vital, to decide where to dedicate time and when to not schedule time with others. Creative ideas and accurate self-awareness require space to fully develop.
Personally, I must take time and space alone to connect my values with new information. Leadership and personal development courses, like NBA 5700 – Leading Teams Practicum, gave me very powerful tools and resources to develop leadership qualities. The only way I could utilize those resources was to make time to reflect on how they could best incorporate into my current skillset. That work has made me a more effective leader.
Celebrate successes and reflect on experiences
Take a moment to think about a big win in your life. Whether it was in music, academia, business, volunteering, or a hobby, did you take the time to celebrate your accomplishment? Did you express gratitude to those who helped you achieve your goal? Did you reflect on what you could have done better during the process?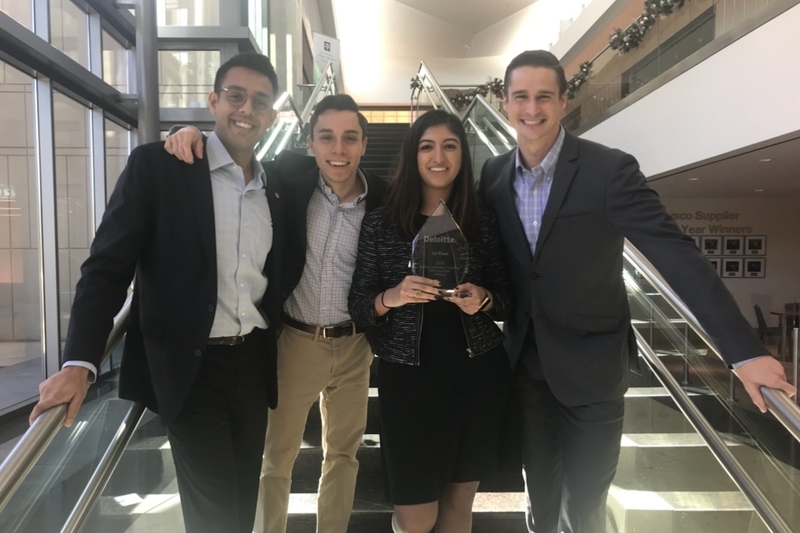 Win or lose, it is critical for me to reflect on the steps taken (or not taken) to produce what I did and to think about how my work is received by others. After winning the Deloitte Technology Innovation Challenge Case Competition with a phenomenal team, we discussed what went well and what could have been better. Most importantly, we celebrated each other and our hard work. I was not only proud that we won but also pleased to see that we all had a good discussion about what made the project a success.
On the other hand, I have lost some case competitions. To better understand why a certain outcome occurred, I stopped and reflected on how I could improve and what my team could have done differently. While it was difficult to have the post-loss conversation, it was critical to not only identify lessons learned but also to express humility and engage that loss with acceptance.
Succeed by being present
It is difficult to not always focus on the outcome. There is a notion in business school that first-year students show up, focus on getting a job, get it, and move on to the next outcome. While getting a better or different job is definitely one goal, it can mask or obscure potential growth opportunities.
My favorite memories at Johnson thus far have been made when I was 100 percent present in the situation and participating intently. Jobs will come and go, but taking advantage of opportunities for self-discovery, building interpersonal relationships, and developing leadership skills will last a lifetime. Being present has prepared me to be happier and more successful at Cornell and better positioned for a life after business school.