Network power: The professional impact of building meaningful relationships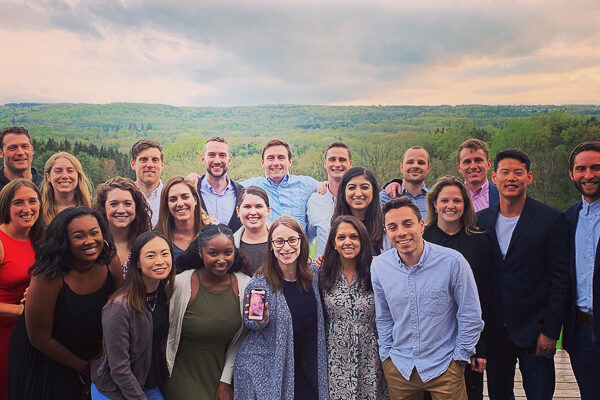 The job search is a very personal journey, particularly while enrolled in an MBA program. With support from the Career Management Center and professional clubs, we perform self-reflection, take assessments, and join career working groups. We work day-in, day-out to identify what job is the right fit. Sometimes, we are bucketed into categories by peers and advisors suggesting certain paths based on our input: "You sound like you should do consulting (or marketing, banking, finance, etc.)," but for most of us, it is not that easy. My journey, just like everyone else's, was unique. Even those in the same career pursuit category had different backgrounds, encountered different challenges, and sought different outcomes or industries. Perhaps they came from retail and wanted to pivot into healthcare consulting. There are infinite potential paths.
When I decided to pursue an MBA, I knew I wanted to bring sustainability into my profession but had little knowledge on what that actually looked like. I also thought that because sustainability is often an ancillary consideration in professions, it would be a solo pursuit while classmates grouped together into more common themes like investment banking. At times, I thought of myself akin to Dan Millman in Way of the Peaceful Warrior, discovering newfound knowledge on my own and being forced to continually question and reflect on my career path with minimal input from family and friends. I knew I wanted to bring in sustainability, but I was not sure how. After the best internship ever in corporate social responsibility at Keurig Dr Pepper, I wanted my full-time role to be more integral to business outcomes while still being able to affect social and environmental sustainability.
Learning to lean on MBA peers
During my pursuit for a full-time offer, it was so easy to fall into the trap of working alone. Alternatively, those pursuing consulting and investment banking supported each other immensely at Johnson. They relentlessly challenged each other to be better at technical interview responses. They put in hundreds of hours helping each other improve their approach to case interviews. With alternative career paths, like sustainable enterprise, there was no obvious avenue for a classmate to help, it was generally an independent effort.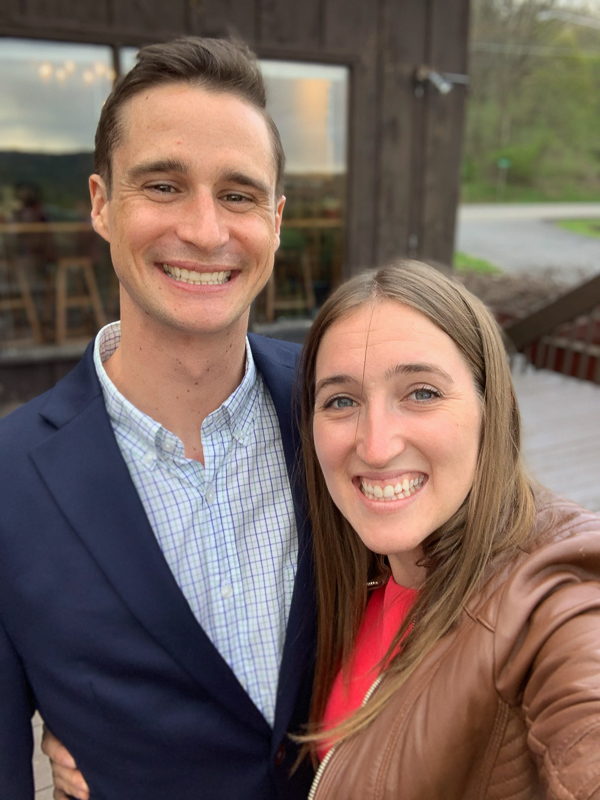 One day, that all changed. Upon receiving an interview invite for an internal strategy role, I was informed by a contact at the company there would be case interviews. This news was not so desirable for someone who had not practiced case interviews when many students spend more than 100 hours preparing. I called my good friend who had done more than 50 case interviews. She immediately dropped everything and sent me numerous resources. She set up mock case interviews with me so I could prepare. She also gave me a list of more than five classmates to contact so I could do case interviews with them.
When I reached out to those classmates, every single one said "yes" without hesitation and set up a mock interview with me. I was blown away. I could not believe how generous my classmates were with their time and attention. They gave direct, honest feedback that helped me improve my case interview skills in a very short period of time. On top of that, they would follow up and see how my interviews went. I never felt so cared for in an academic setting. I always valued those relationships because those friends brought me joy as friends. I never thought they would challenge me to be better or to pursue a career path distinct from their own. I felt so empowered by my peers. They enabled me to build up skills I never thought possible so I could pursue my dream. To this day, I am thankful for their time and I continue keeping in touch with them. Through this process, I learned four very important lessons about building relationships.
Lessons for building professional relationships
#1. Build relationships without expectation of reciprocity
I start with what is true to me. I like to build relationships from a perspective of curiosity to get to know someone. As I get to know someone, I better understand how I can be of service to them. Based on feedback from peers who informed me of my strengths, I know what I can help with and when I can give. For example, my marketing background enabled me to conduct a training session on search engine optimization for aspiring marketers. I expected nothing in return and just enjoyed the experience of sharing knowledge with people who expressed interest.
#2. Invest deeply in close relationships while building your larger network
In business school, there is a distinct focus on building a network with peers and alumni. I realized, however, that my foundation of long-term friends, family, and newly formed close friendships at school were the most important—and those relationships should never be sacrificed in pursuit of building a larger network. They are my foundation. Nothing more can be built if the foundation is cracked. I acknowledge that every person is different in how they approach relationships. Some people prefer to build a wide-reaching network of contacts as opposed to having fewer relationships on a deeper level. Regardless of the goal (i.e. broad vs deep), noting how much attention I pay to my close contacts as compared to reaching for new contacts is important. Time is valuable and there is only so much time available to build relationships.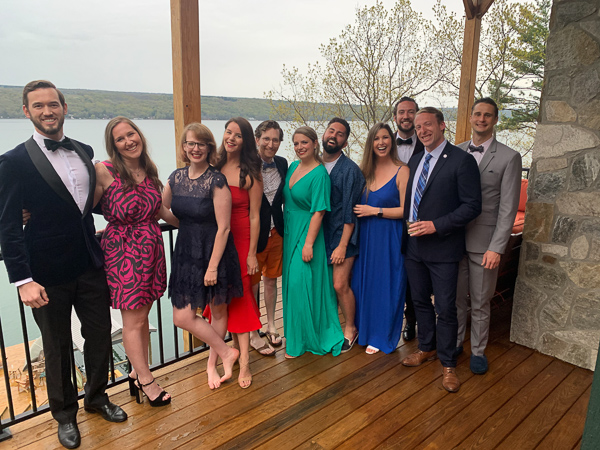 #3. Your friends are your network and your network are your friends
I used to shudder at the term "networking." It is really about getting to know people. Approaching a new contact with curiosity and genuine interest is critical to getting to know someone. I like to see what is of interest to people outside of work. I almost always learn something new about a sport they like or what their new favorite book is by asking a few questions. Or, if work is their passion, I like to understand where that passion comes from and how it influences who they are as a person. By bringing forth authenticity and curiosity to networking, I can really get to know someone. They may even become a good friend.
#4. Share your personal wins and losses
People that care about you want to know what you are up to. For me, this is SO HARD. An anxious mixture of guilt and fear rises inside me when I think about sharing a success or loss. I fear how people may view me or respond. I have begun to understand that sharing is important. People that truly care about you want to know what you are up to. It is okay to share as the people that care want to know. This goes for wins and losses. I continue to work on this aspect as I believe it is important to share with people I care about.
Relationships that endure
My business school experience left a deep impression on me, both personally and professionally. I never thought I could learn so much in such a short period of time. More than anything, I am so impressed by the quality of character, hard work, and intelligence of my classmates. I know they will always be there for me and I constantly look for opportunities to be a resource to them. It is gratifying to build connections through the process of giving and receiving. Michelle Obama put it best when she said, "Success isn't about how much money you make; it's about the difference you make in people's lives."