Meet 12 students from the Two-Year MBA Class of 2021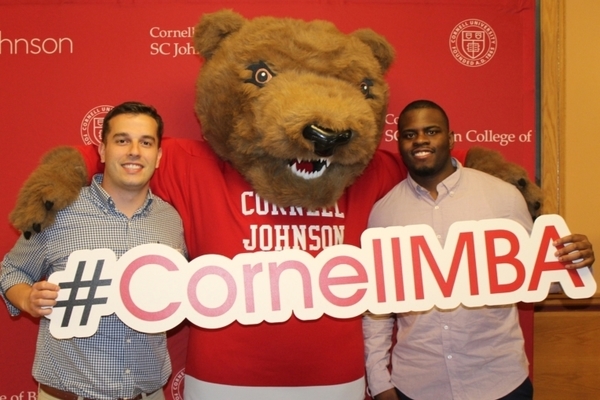 Johnson's Two-Year MBA Class of 2021 comprises students with diverse interests and talents in such areas as entrepreneurship, philanthropy, high-performance sport, military service, hospitality, and sustainability. In December, Poets&Quants highlighted 12 of Johnson's newest MBA students in its annual series. Learn more about our MBAs below, and read their full profiles in the Poets&Quants article, "Meet Cornell Johnson's MBA Class of 2021."
---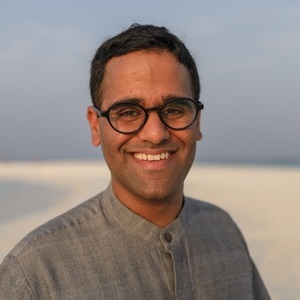 Anshul Bakhda, MBA '21
Hometown: Hertfordshire, United Kingdom
Previous education: Christ Church, University of Oxford, major in history
Most recent employer and job title: Group innovation and quality manager for Soneva Resorts and Spas
Bakhda's first job in hospitality led him to a tropical island in the Indian Ocean. During his time in the Maldives, he found his passion for business and founded Women in Soneva, an initiative aimed to make the company he worked for a more equitable workplace for women. In addition, he also started the social enterprise VITRIC, which desalinates, filters, mineralizes, and bottles water for local people.
"With a wish to remain in the hospitality industry, I had to be particularly careful that I applied to schools that offered classes that would be helpful for my career ambitions. Johnson's close links with the world-renowned School of Hotel Administration and the Center for Sustainable Global Enterprise meant that everything I needed to set me in the right direction was available at Cornell's Ithaca campus. I'm really looking forward to joining the Hospitality Business and the Sustainable Global Enterprise clubs to network with individuals at the cutting edge of both areas."
Read Anshul Bakhda's full profile from Poets&Quants
---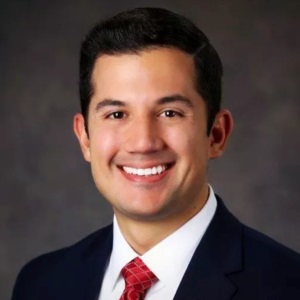 Jefferson Betancourt, MBA '21
Hometown: Orlando, Florida
Previous education: University of Florida, business administration with a major in finance and minor in real estate; University of Connecticut, master's in accounting
Most recent employer and job title: Vice president at Bank of America Merrill Lynch (Middle Market Global Commercial Banking)
Betancourt is a first-generation college graduate who believes in seizing every day and opportunity. He took a step toward his goal of giving back to people with similar backgrounds by founding a nonprofit to help first-generation college students succeed in their first semester. He knew Johnson was the right place for him because of its culture and sense of community.
"I felt at home and had a sense of belonging with the faculty, staff, and students. Johnson's class size is smaller than other top programs and the faculty and staff make the program feel personal. Overall, I chose Johnson due to like-minded people in a prestigious and competitive program and environment."
Read Jefferson Betancourt's full profile from Poets&Quants
---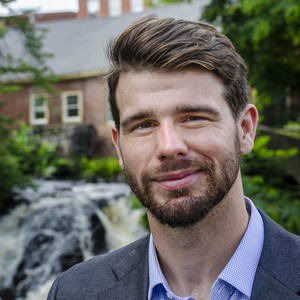 Michael Callender, MBA '21
Hometown: Concord, Massachusetts
Previous education: Tulane University, finance
Most recent employer and job title: U.S. Army, Caisson platoon leader – The Old Guard
Callender is a U.S. Army veteran who knew Johnson was the right choice when he participated in an information session on his military base to help connect active-duty soldiers with top-tier educational opportunities. "This unprecedented action led to several of my peers enrolling in Johnson's executive MBA programs while pursuing careers as active-duty soldiers. Johnson's commitment to veterans is unparalleled, and I seized the opportunity to join and help provide a positive impact to this special community." He found that Johnson's Association of Veterans is the most active veterans club among competitors and even fundraises to supplement scholarships for military applicants. He is looking forward to completing Johnson's sustainable global enterprise immersion.
"It is a truly comprehensive curriculum in sustainability and gives students the opportunity to help real companies solve current issues. It guarantees that I will have adequate industry experience and a thriving network of alumni."
Read Michael Callender's full profile from Poets&Quants
---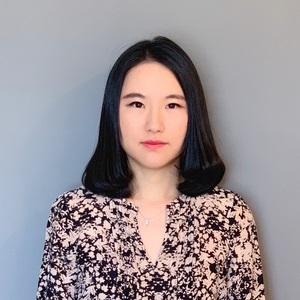 Ciara Chen, MBA '21
Hometown: Zhejiang, China
Previous education: Jiangxi University of Finance and Economics, bachelor of management, accounting (international accounting); University of Maryland College Park, MS in business and management, accounting
Most recent employer and job title: Associate for Goldman Sachs, Finance Division
There were a number of things that drew Chen to Johnson: its strong reputation in finance and investment banking; access to tech and healthcare industries through the fintech intensive; healthcare electives and networking through the Johnson Healthcare Club; and Johnson's tight-knight community. Ciara is also looking forward to joining the Women's Management Council to connect with other women leaders, promote an encouraging environment for women in business, and support women's' diverse professional aspirations.
"Knowing just one student means you've opened the door to the whole Johnson community. Through conversations I had during the Destination Johnson weekend, I felt Johnson students were genuinely eager to share their strengths and want to help each other to succeed. I knew right away that this is a small and supportive community that I wanted to join."
Read Ciara Chen's full profile from Poets&Quants
---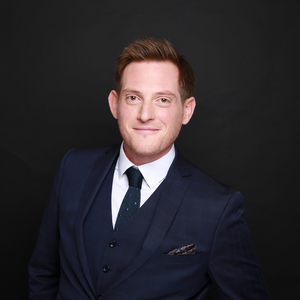 Pierre Demarquette, MBA '21
Hometown: Paris, France
Previous education: KEDGE Business School, international business
Most recent employer and job title: Manager at EFESO Consulting
Demarquette's less-than-positive experience at a pastry complex in the south of France drove him to pursue a career in management consulting. He decided that his career focus would involve inspiring people and turning around difficult workplace situations. This approach was realized when he helped a factory on the edge of bankruptcy become a profitable unit without cutting jobs. As he was leaving for Johnson, a factory operator thanked him for improving his daily life and giving him back a certain joy in the workplace. He's looking forward to acquiring his own enterprise one day and instilling a positive, productive environment. Johnson's diversity, creativity, and excitement are the perfect match for Demarquette.
"The Johnson MBA focuses on motivating students with the proper set of tools needed to create an impact, not just any kind of impact, but a meaningful impact which makes a difference. I believe Johnson will truly help me to achieve my goals."
Read Pierre Demarquette's full profile from Poets&Quants
---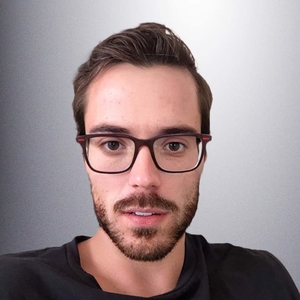 Romain Faure, MBA '21
Hometown: Nice, France
Previous education: Glion Institute of Higher Education, Switzerland, business administration in hospitality management; Les Roches Crans-Montana International School of Hotel Management, hospitality management finance
Most recent employer and job title: Senior analyst III – investment analysis and valuation, MGM Resorts International
What struck Faure most when talking to Johnson MBA students about their learning experience was how its program components cater to individuals with diverse backgrounds. There were a number of factors that helped him decide Johnson was the perfect fit: the school's tight-knit, small and selective community, which allows for building strong connections; the hybrid case/lecture ratio teaching method; the immersion curriculum, in particular, the semester is strategic operations, which features practical experiences; and post-MBA job placement.
"For the past eight years, I have consciously been preparing myself to be the best-rounded hospitality professional possible and am looking forward to joining the Hospitality Business Club. Having an MBA today will help me reinforce my specialty at solving complex operations and will allow me to build proper connections."
Read Romain Faure's full profile from Poets&Quants
---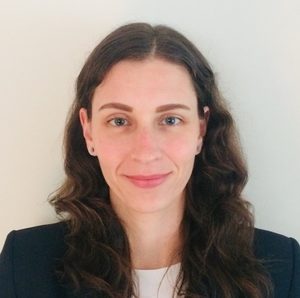 Allyssa Ford, MBA '21
Hometown: O'Fallon, Illinois
Previous education: Dartmouth College, government
Most recent employer and job title: Operational language analyst, Acclaim Technical Services
A U.S. Navy veteran from a military family, Ford values a cohesive team whose members fully support each other. The strength of Johnson's community made it clear that the program was well suited for her specific needs. She chose to pursue an MBA degree to learn the particulars of business management in anticipation of buying a New Hampshire-based soap and candle company with her brother-in-law.
"I am very much looking forward to participating in the Smith Family Business Initiative. The family I married into is close-knit and entrepreneurial-spirited and I am eager to learn from the best at Johnson to enable me greater success in current and future family business endeavors."
Read Allyssa Ford's full profile from Poets&Quants
---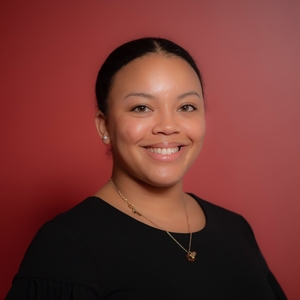 Imani Finn-Garland, MBA '21
Hometown: Warwick, New York
Previous education: Howard University, clinical laboratory science
Most recent employer and job title: Medical laboratory scientist at Kaiser Permanente
After leading a successful and diverse lab, Finn-Garland decided it was time to switch to industry. Coming from a non-business background, she wanted a program with experiential opportunities, and Johnson's immersion curriculum was a draw.
"When I went through my undergraduate program, I had years of theoretical classwork, but once I completed my clinical rotations, I could apply the theory to help patients. Being able to apply business theories to fieldwork experiences before my internship will allow me to grow as a leader and hone the skills needed to excel over the summer."
Read Imani Finn-Garland's full profile from Poets&Quants
---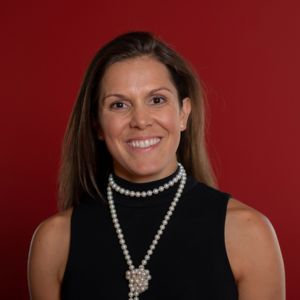 Natalie Kirchhoff, MBA '21
Hometown: Columbia, Missouri
Previous education: Rice University, kinesiology and sport management
Most recent employer and job title: Director of Swimming Luxembourg, a 100-year-old aquatic club
Kirchhoff has been a high-performance athlete for 20 years with dreams of making the U.S. Olympic team. The year after winning a USA Triathlon national championship, she faced two knee surgeries. That experience strengthened her identity, priorities, and goals—and led her to create a life-coaching platform for young women in the workplace. Naturally she was drawn to Johnson's initiatives for women.
"I had the privilege of hearing Dean Mark Nelson speak at Johnson's Women in Business event. He talked about making Johnson a place where women have all the training and resources they need to succeed in the marketplace. He wants Johnson to be a place that values and champions women—a place that his daughters would want to attend. Being one of five women in my family, his sentiments struck a chord within me. I know he 'gets it'—he doesn't just talk a good game, he walks it out."
Read Natalie Kirchoff's full profile from Poets&Quants
---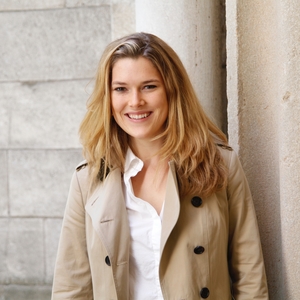 Elizabeth (Lizzie) Nelson, MBA '21
Hometown: Concord, Massachusetts
Previous education: University of St. Andrews (St. Andrews, Scotland), international relations
Most recent employer and job title: Partnership development director at UNiDAYS
After spending time in the tech startup world,  Nelson felt she needed a more formal skillset in order to move into bigger companies or senior management positions. She was drawn to Johnson's immersion curriculum, which takes place in the spring of the first year and allows students to dive into an area of interest. Nelson is excited to explore new things in business school and dive into topics such as corporate finance, supply chain, and the dynamics of larger corporations.
"Many people use it to prepare for their internship, while others use it to explore something new. I was particularly interested in taking the marketing or operations immersion and studying through an academic lens."
Read Elizabeth Nelson's full profile from Poets&Quants
---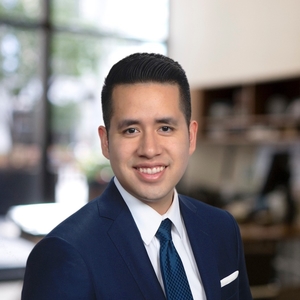 David Nguyen, MBA '21
Hometown: Philadelphia, Pennsylvania
Previous education: University of Pennsylvania, classical studies and psychology
Growing up as a first-generation student, Nguyen's parents always emphasized education as the vehicle that would offer greater opportunities. He and his wife are now involved in philanthropy and created and funded book scholarships that provide targeted aid to first-generation, low-income college students. Nguyen was also drawn to the Johnson Board Fellows program, which provides opportunities for students to serve on the board of local nonprofits.
"After obtaining my undergraduate degree and achieving financial security, I experienced firsthand the transformative power of education that my parents had spoken about. This has made me a firm believer in making higher education attainable for low-income students."
Read David Nguyen's full profile from Poets&Quants
---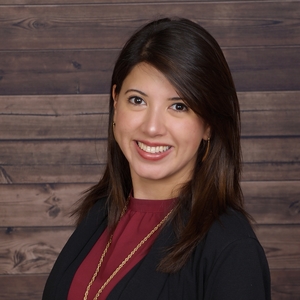 Silvia Zamora, MBA '21
Hometown: Guatemala City, Guatemala
Previous education: Worcester Polytechnic Institute, industrial engineering
Most recent employer and job title: Organizational development and internal communications manager at Esmax Distribución Ltda. (Santiago, Chile)
An engineer and communications manager, Zamora calls herself a "trotamundo," or "globetrotter." She has lived in six cities in four countries and traveled to 23 nations. Back in Ithaca, she describes the Johnson community as supportive and close-knit. Zamora is looking forward to the immersion semester, which provides practical tools and experience that bridges theory and application. "I can't wait to unleash the knowledge and skills that we will develop during the first semester on real industry problems."
"When I visited the campus, I had the opportunity to meet and have one-on-one talks with student ambassadors and faculty, including Dean Mark Nelson. They all spoke willingly about the community and shared stories about strong bonds, classes, TREKs, travel, socials, and more. Interacting with them was very natural and down-to-earth, which confirmed that Johnson was a perfect fit for me."
Silvia Zamora's full profile from Poets&Quants