Gaining insights into food industry sustainability with FreshDirect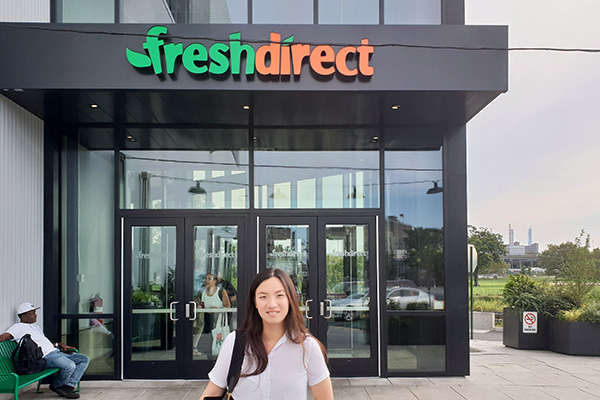 Being very passionate about food and the food industry has made the issue of food waste a constant, deeply felt concern of mine. Working in the Philippine food industry gave me first-hand experience in how countries with more limited resources extract as much value from as few raw materials as possible. The numbers from the US further drive home the need for sustainability—the estimates that over 40 percent of food in the United States goes uneaten, and over 23 percent of the nation's landfills are made up of discarded packaging according to the Environmental Protection Agency. Given this knowledge, I felt the need to learn the best sustainable practices from the Samuel Curtis Johnson Graduate School of Management as well as local businesses on food's front line.
FreshDirect and FoodKick: Planning sustainability projects
Last summer, I had the opportunity to work at New York City–based FreshDirect and FoodKick as a supply chain sustainability intern. FreshDirect is an online grocery delivery service with the stated mission of delivering fresh, great-quality products to New York, New Jersey, Connecticut, Pennsylvania, Delaware, and Washington, D.C., priding themselves on their short supply chain, fresh food offerings, and quality. FoodKick is FreshDirect's on-demand delivery service that promises fresh groceries to any New York City doorstep in as fast as an hour.
I worked with the company's Sustainability Taskforce, a group of people from different departments who had banded together to initiate sustainability related projects. I came in to help the Taskforce strategize FoodKick's sustainability initiatives and to initiate sustainability projects that could be applied to both FreshDirect and FoodKick.
Sustainability through collaboration
The recurring theme throughout the summer was how sustainability is a collaborative effort. No sustainability project can push through without the input and support of other departments. The internship allowed me to work with 12 internal teams to do the following:
Create new programs
Implement policies
Experiment on new processes
I also had the opportunity to speak with sustainability experts from competing companies and other industries, which drove home how no company operates in a vacuum. The Sustainability Taskforce also arranged visits to different sustainability-related facilities. Over the summer, I visited the following three places.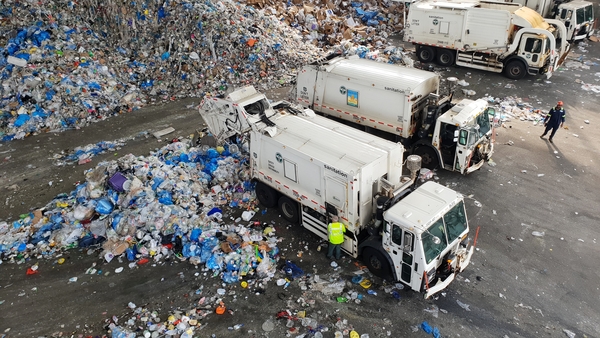 SIMS Recycling Facility, Brooklyn
The SIMS Recycling Facility processes all residential recycling in New York City. There, I was able to clear up many misconceptions about recycling as generally understood by the public—for example, plastic utensils fall through conveyors, so are rarely recycled, coffee cups are not recyclable because of a thin wax lining, and plastic caps should be kept on PET bottles but metal caps should be taken off of glass bottles. The takeaway from this is that we should reduce our single-use packaging consumption, whether personally or in business operations. It was interesting to note how there are different recycling rules for residences and businesses depending on the recycling processors, so it is important to contact your local waste management company to clarify.
Bread Alone, Lake Katrine, New York
Bread Alone is a family-owned business that puts its commitment to sustainability in practice by investing in renewable energy sources and through its waste diversion strategy. The Lake Katrine facility has solar panels installed that power 30 percent of the company's energy requirements. Bread Alone has also partnered with Toast Ale to find a use for leftover bread.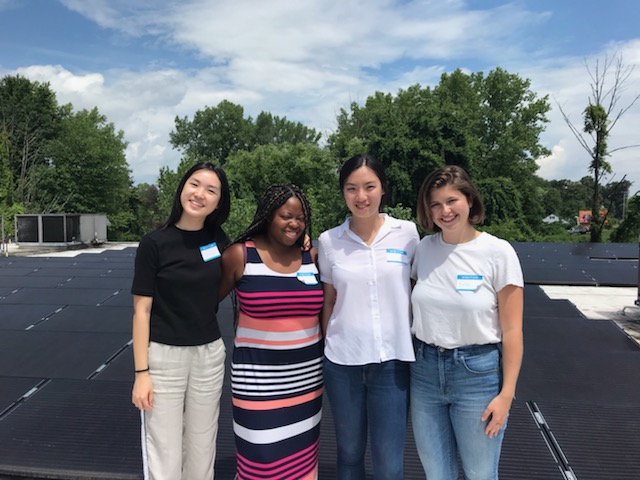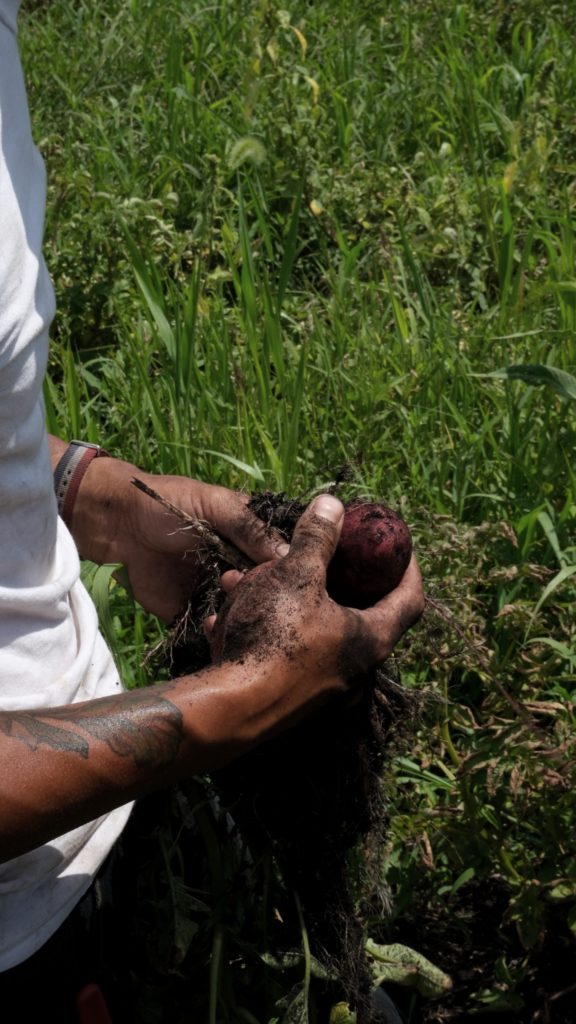 Dig Inn, Chester, New York
The restaurant chain Dig, which puts importance on local sourcing, has a farm in Chester, New York, that we were able to visit. There, I met local farmers passionate about getting good food to consumers. They expressed the need to create opportunities for farms to best distribute their produce—for instance, partnering with FoodKick in offering a Dig Inn Farm Share Box, thereby lessening the pressure to monocrop.
Framework for corporate sustainability
My experiences over those ten weeks clearly demonstrated to me how corporate success and sustainability could comfortably coexist. Sustainability is a powerful tool that, with the proper framing, can be used to improve a company's performance in finance, operations, employee satisfaction, and customer satisfaction.
Sustainability initiatives can be used to reduce costs—for example, by making small facility improvements that result in significant energy usage reduction, or by working with waste haulers to increase the percentage of properly sorted recyclables, leading to lower disposal fees.
Sustainability practices streamline operations through assessing packing protocols to reduce decision steps and packaging consumption. Through application of sustainability principles, better talent can be attracted and retained. As awareness of humanity's role in climate change increases, employee expectations for corporate sustainability practices will also increase, as will their need to be working to build and implement those practices alongside their other assigned duties.
Finally, there is an increasingly clear demand by customers for more sustainable products and less packaging. Adapting and properly communicating sustainability initiatives to customers can increase brand loyalty and customer satisfaction with regards to delivery and selection.
With the help of FreshDirect and FoodKick's incredibly passionate Sustainability Taskforce along with the insights and experience of the internal teams I spoke with, I was able to create sustainability goals for the company and initiate sustainability projects that I hope will reverberate throughout the organization. I wish to thank the Johnson Social Impact Internship Fund for supporting this endeavor and for having given me this great opportunity.
Learn more about the Center for Sustainable Global Enterprise