An internship with impact at the United Nations in Geneva, Switzerland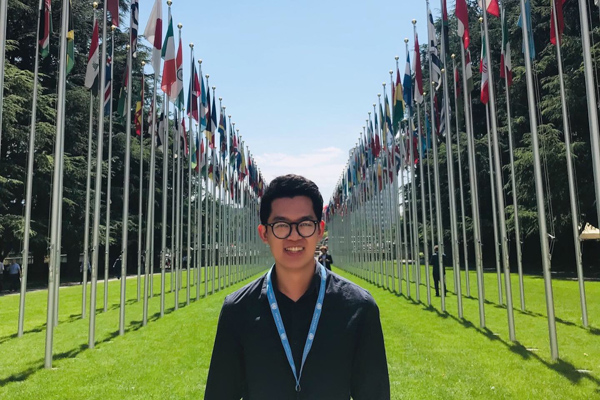 When I first started planning to pursue a master's degree almost five years ago, I wondered whether an MBA was the right choice for me. I had experience working as a consultant, but my post-MBA goal was to work in the nonprofit sector; thus, finding the right business school to support someone like me, a student with a non-traditional career goal, was critical. I visited many business schools, but eventually my list of business programs became one: Johnson at Cornell University with its Center for Sustainable Global Enterprise was the school where I knew I could make my dream a reality.
With the help of Johnson's Social Impact Internship Fund, I had the amazing opportunity to intern at the United Nations headquarters in Geneva, Switzerland in the summer of 2019. My application process for the UN started early, as I connected with staff at the UN long before I sent in my application. After months of waiting, I finally received my confirmation letter to join the United Nations office in Geneva for the summer.
The first day of my internship started with an official tour of the Palais des Nations, the home of the United Nations Office at Geneva since 1946. Afterward, I joined a group of interns from different departments in a historical walking tour of the UN. The tour included a visit to the Human Rights and Alliance of Civilizations room, decorated by famous artist Miquel Barceló.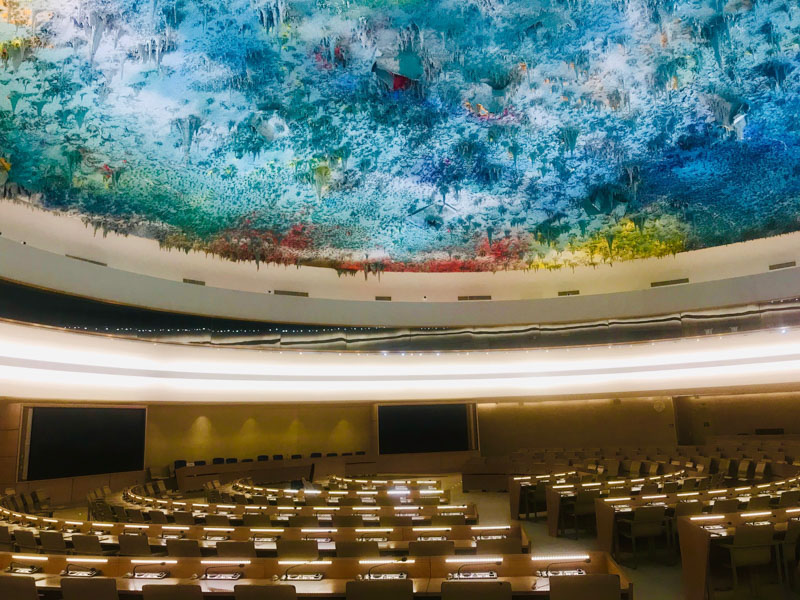 Next, we visited the Assembly Hall, which is used for major conferences such as the annual conference of the World Health Organization (WHO) and the International Labor Organization (ILO). We concluded our tour in the stunning Allée des Nations, a park displaying the flags of all the member states of the United Nations.
Research, consulting, and moving toward the UN's Sustainable Development Goals
After familiarizing myself with the Palais des Nations and the team that I would be working with for the next three months, I was assigned a project assisting the consultancy team in conducting research on developing countries. I was asked to identify current trends on sustainability and how well each country was performing in order to reach the UN's Sustainable Development Goals (SDGs) by 2030.
Using a database for sustainable development and other internal sources, I was then asked to compile, analyze, and visualize this research data and present my analysis to my team. The task also included project management, as I had to ensure that all deliverables from the consultancy team were completed on time and met all their requirements and standards. Ironically, even after leaving consulting to pursue work in the nonprofit sector, I still found myself working as a consultant, just in a different way.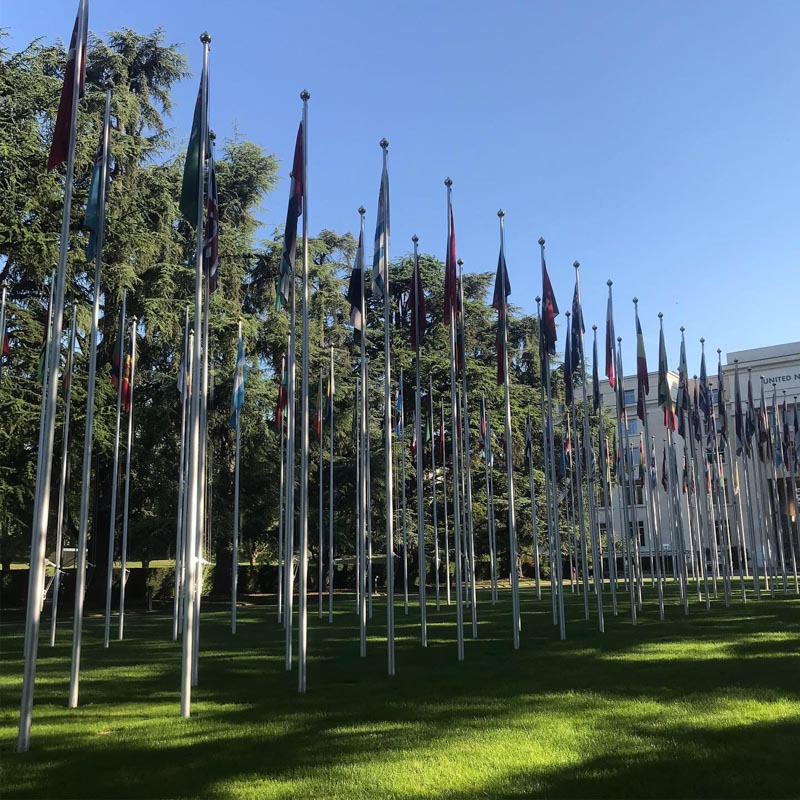 Another portion of my responsibility was to assist my supervisor under the Young UN: Agents for Change initiative, which is a platform for young professionals working at the UN to voice their opinions and initiate action for change. Under this initiative, members that shared similar ideas within the UN system could propose pilot projects to decision makers, with the aim to create changes that align with core UN values and SDGs goals. Part of my role was to voice the perspectives of those in the private sector on how to improve the UN's current system and brainstorm solutions with current UN members before proposing the ideas to decision makers.
Experiencing more United Nations programming
One of the privileges of being a UN intern is the opportunity to participate in open seminars and exhibitions that happened throughout the year at Palais des Nations. This included the Exhibition on Human Rights that coincided with annual meeting of the United Nations Human Rights Council, seminars on Deprivation of Liberty and Armed Conflicts organized by the International Institute of Humanitarian Law, and many others.
These exhibitions and seminars truly gave me new perspectives outside of the business world I was used to. Plus, I had the chance to take a short French course and participated in the Tandem language exchange program with UN staff during my internship, both of which inspired me to continue learning French after my internship concluded.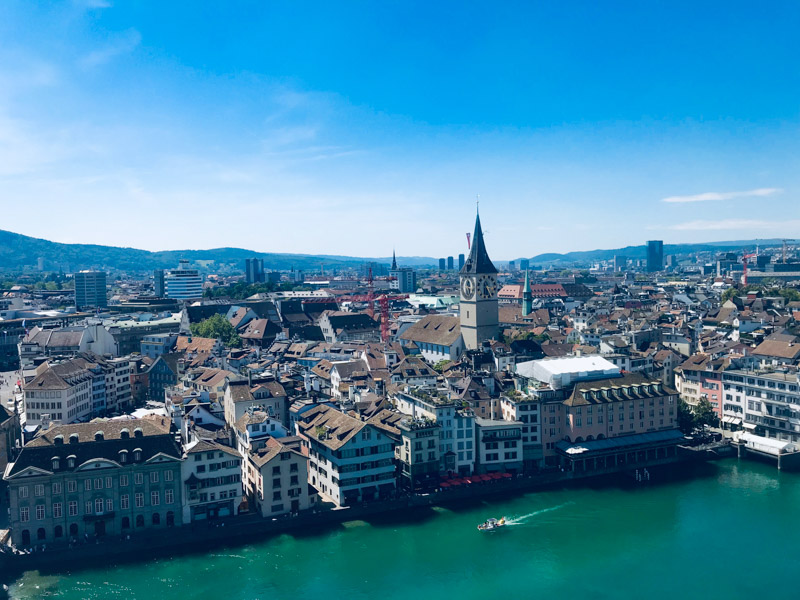 Having an opportunity to intern at a well-known and well-respected international organization like the United Nations and living in Switzerland for three months was definitely an unforgettable experience. Being surrounded by a group of people who genuinely and truly cared about helping others through meaningful work was incredible. This internship also gave me invaluable experience in the nonprofit sector that I'm sure will help me in my professional career in the future.
I am so grateful for the generosity of Johnson peers, faculty, and alumni that support students like me with a passion for non-traditional internship experiences through the Social Impact Internship Fund. Without this support, unforgettable experiences like my own would not be possible.