My Oceana experience: Moving toward a career in environmental sustainability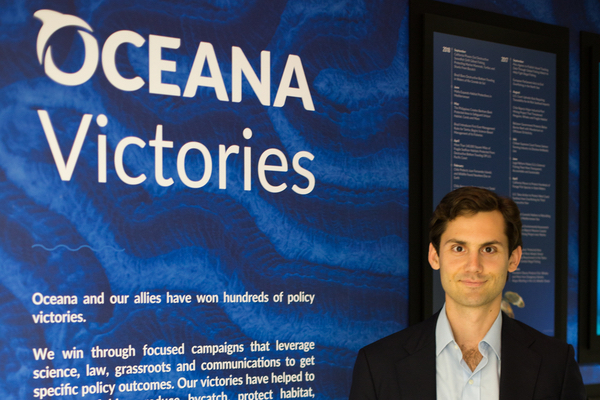 When I began my search for MBA internships, I was determined to work for an organization focused on environmental issues. My summer fellowship with Oceana, the world's largest international advocacy organization dedicated solely to protecting the world's oceans, turned out to be exactly what I was hoping for.
I came into Johnson's Two-Year MBA program having worked for two defense-related companies, working to make the world a safer place, and briefly for a startup focused on reducing carbon emissions in New York City. After navigating the challenges that even companies with altruistic missions face when trying to implement organizational changes, I decided to pursue an MBA. I wanted to fully focus myself on a career path of environmental sustainability and study ways to better drive positive environmental change in large organizations. I specifically pursued the Johnson program because of the Sustainable Global Enterprise (SGE) immersion, and the opportunity to work on an environmental issue for a major corporation during my first year.
Aligning with Oceana's mission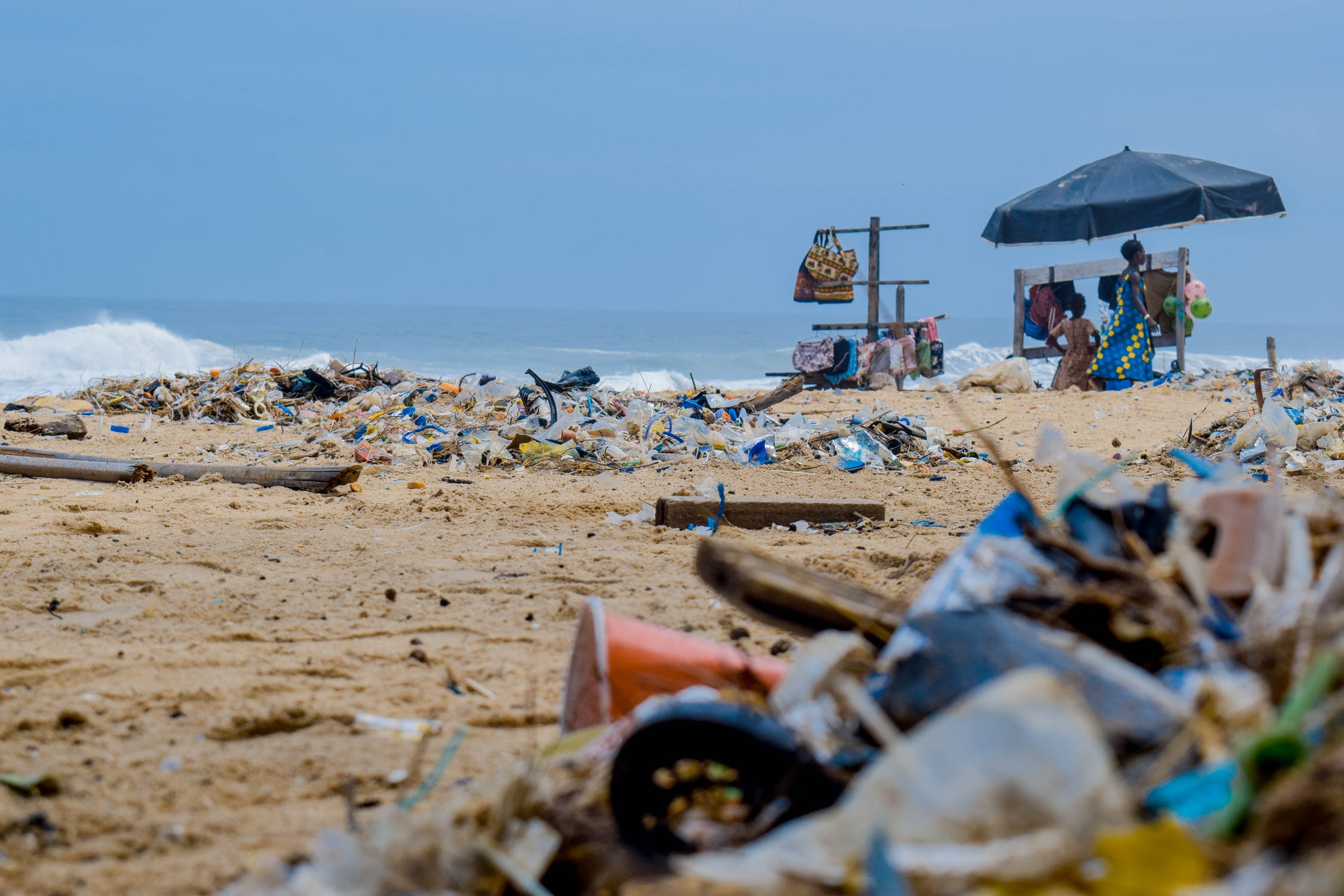 When it was time for an internship, I got what I asked for. Oceana works to combat the damage to ocean ecosystems caused by humans and restore the biodiversity necessary for the ocean to feed the world. Oceana does this through strategic advocacy campaigns aimed at winning policy victories, increasing grassroots public awareness, and convincing corporations to be better stewards of the environment. Recently, Oceana began an ocean plastic pollution campaign. My summer fellowship project centered on examining which industries in the United States contribute most to plastics ending up in oceans, how feasible operational changes are for those industries to start offsetting this pollution, and how those industries could be convinced to begin making changes in earnest.
When I began my summer research project, I realized I already had experience researching how large organizations can begin to make fundamental business changes. For my SGE immersion project from a semester prior, I put together a strategy for a Fortune 500 energy company to diversify beyond their reliance on the oil and gas industry in order to enter renewable energy sectors in emerging markets. Much in the same way a company reduces its reliance on fossil fuels, combatting the ocean plastics problem requires some big fundamental changes.
The Ellen MacArthur Foundation's New Plastic Economy report estimates that there are 8 million tons of ocean plastic pollution each year, roughly the equivalent of a garbage truck full of plastic entering our oceans every minute. This volume cannot be curtailed through recycling or waste management efforts, and it's not an issue only prevalent in developing countries. As a nation we've been working on improving recycling efforts for decades, yet according to the U.S. Environmental Protection Agency, only 9.1 percent of all plastics consumed in the United States today get recycled. That means most of the plastics consumed end up in landfills, which seep into our natural environment, or get shipped off to developing countries, to seep into theirs.
Internship takeaways: Are corporations the only ones to blame?
Corporations have both tremendous capacity and responsibility to drive positive change, and many are already looking at ways to lessen their future virgin plastics usage. However, I left my fellowship feeling that it's not solely companies' responsibility to change their production practices or that NGOs like Oceana should be the ones convincing governments to enact legislation to make those companies change. We as consumers need to accept that we, too, are responsible and begin to ween ourselves off of our throwaway plastic habit; in addition, companies need to change their operating practices and governments need to proactively create legislation. Corporations and regulators also need to stop opposing bills that are a positive step for humanity, like bottle deposit laws and plastic bag bans, on the basis that these changes are a slight inconvenience.
I'm honored to have spent my summer looking into ways governments, companies, and consumers can be influenced to combat the ocean plastic pollution issue. However, as the world increasingly moves toward renewable energy and away from fossil fuels for power generation, the petroleum industry will increasingly have excess supply for inexpensive feedstocks for plastic production (99 percent of plastic production comes from oil and gas). This means the ocean plastic pollution problem may continue to get worse before it gets better. The one thing I am certain of, is that corporations, regulators, and consumers all need to collectively take steps to lessen plastic consumption if we're going to prevent our oceans from becoming more plastic than fish by weight, which is projected to happen by 2050.