Rudd Family Professor of Management Lin William Cong named to Poets&Quants' Best 40 Under 40 Professors list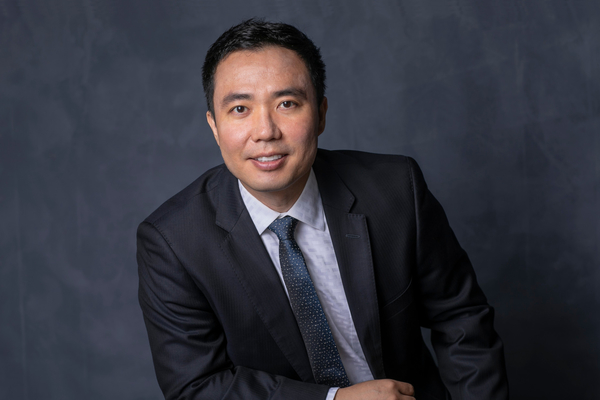 Rudd Family Professor of Management Lin William Cong, associate professor of finance at the Samuel Curtis Johnson Graduate School of Management, has been named one of the 2020 Best 40 Under 40 Professors by Poets&Quants.
At a glance:
Recognition received

2020 Best 40 Under 40 Professors

Awarding body

Recipient

Lin William Cong, associate professor of finance and Rudd Family Professor of Management at Johnson
About Lin William Cong
Lin William Cong's recent work sits at the intersection of technology, data science, and finance. Specifically, his research focuses on financial economics, information economics, fintech(financial technology) and economic big data, and entrepreneurship. His academic interests include financial innovation, mechanism and information design, blockchains, cryptocurrencies, real options, China's economy and financial system, regtech (regulatory technology), machine learning, AI, and alternative data.
Cong's work has been published in top academic journals and has been recognized with a number of accolades such as the AAM-CAMRI-CFA Institute Prize in Asset Management, the CME Best Paper Award, the Shmuel Kandel Award in Financial Economics, and the Finance Theory Group Paper Award.
He earned a PhD in finance and a MS in statistics from Stanford University.
About the recognition
Poets&Quants' annual list of the best MBA professors under the age of 40 showcases "who the masters of teaching are when it comes to MBA programs."
To be considered for the list, faculty, first and foremost, must have made a remarkable impact on students. They have noteworthy influence on business practices, public policy, business trends, etc., and/or have make impactful contributions to their respective field. Further, notable career milestones, unique teaching styles or techniques, and a highly recognized public profile are all taken into account.
"Over the past few years one of the hottest and most influential research and practice areas to come out of business schools is fintech (financial technology) and using big data and analytics for business decisions. Cornell University's Lin William Cong has been at the forefront of that research," said Poets&Quants. "A prolific researcher, the 34-year-old has won dozens of research awards and grants."
Read more about the recognition and Cong's nomination at Poets&Quants.