Sachin Gupta wins inaugural research award for responsible research in marketing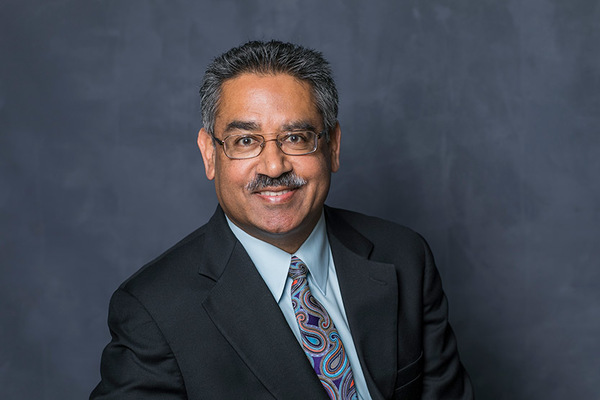 The research paper, "Spillover Effects of Mission Activities on Revenues in Nonprofit Health Care: The Case of Aravind Eye Hospitals, India," co-authored by Sachin Gupta, Henrietta Johnson Louis Professor of Management, was a winner and grant recipient of the AMA-EBSCO Annual Award for Responsible Research in Marketing.
At a glance:
Award received

Awarding bodies

Recipients

Sachin Gupta, Henrietta Johnson Louis Professor of Management, Samuel Curtis Johnson Graduate School of Management, Cornell University
Omkar D. Palsule-Desai, professor of operations management and quantitative techniques, Indian Institute of Management
C. Gnanasekaran, manager, administration, Aravind Eye Care System
Thulasiraj Ravilla, executive director, Lions Aravind Institute of Community Ophthalmology (LAICO), Aravind Eye Care System
About Sachin Gupta
Professor Gupta's research focuses on marketing, healthcare, privacy of marketing data, nonprofits, and marketing analytics as part of the college's faculty area of marketing and management communication.
About the award
The AMA-EBSCO Annual Award for Responsible Research in Marketing honors outstanding research that produces credible and useful knowledge that can be applied to benefit society. Nominated works needed to be published within a specific window of time and exemplify the Responsible Research in Business and Management organization's seven principles of responsible research, which supports the general notion of "better marketing for a better world." The winners were announced in February 2020 at the American Marketing Association's Winter Academic Conference in San Diego, CA.
About the paper
"Nonprofit health care organizations in low- and middle-income countries often pursue a cross-subsidization business model wherein services are offered to poor patients for free through surpluses generated by serving some patients at market prices," the authors wrote. "This approach allows such organizations to fulfill their mission-oriented and revenue-generation goals. Conventional wisdom holds that mission activities need financial subsidies from revenue-generating activities."
The paper examined "this dependence in the context of Aravind Eye Hospitals, which delivers eye care services in India. They measured whether the marketing activities (outreach camps) of Aravind that are targeted only to poor patients produce the spillover benefit of attracting paying patients to its hospitals. Using nine years of patient-level historical data, the authors find that camps increase the flow of paying patients. These effects are comparable to the camps acting as advertising for Aravind. Using model estimates, the authors compute the incremental revenue accruing to Aravind from a camp and find that it exceeds the incremental cost of a camp. The findings challenge conventional beliefs about the subsidies required by mission activities."
Read more about the AMA-EBSCO Annual Award for Responsible Research in Marketing from the American Marketing Association.