The Rundown: Highlights from the week of May 18
Expert perspectives from Cornell SC Johnson College of Business faculty on COVID-19's impact on business, hospitality, and the economy.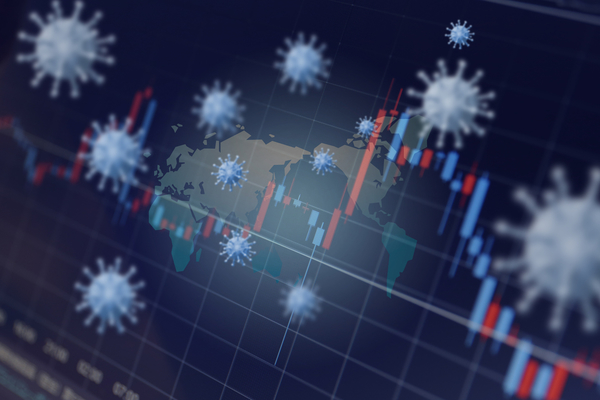 Restaurants: Safe consumption
NBC News—Since 2010, New York City has required restaurants to post letter grades that correspond to scores received from sanitary inspections. But whether in the Big Apple or in Middle America, a characteristic that connects diners (other than their hunger) is their concern about restaurants' cleanliness. Now, said School of Hotel Administration Professor Alex Susskind, diners will want adherence to new regulations brought on by COVID-19 to be entirely visible throughout the dining experience, including surface cleaning, distancing, and contactless service. "If they can't verify it with their own eyes, they'll be a little hesitant," he said. "They want to see the masks, they want to see the gloves, they want to see all that stuff in the past would've been invisible." It sounds difficult, but Susskind, a food and beverage management expert, believes in the resilience of owners, servers, cooks, and hostesses across the country. "The only saving grace for the business is restaurateurs are incredibly savvy and really good at adjusting," he said.
Business: Big pharma
The Financial Times—The COVID-19 pandemic and its lockdown measures have sent shockwaves through a globally connected world, exposing vulnerabilities in supply chains that rely on China and compelling companies to diversify their logistics. This has led pharmaceutical and chemical organizations based in India to position themselves as an alternative to their Chinese counterparts. Through new production methods and a lower-wage workforce, Indian companies are said to be natural rivals to their continental neighbors. However, India is currently dependent on China for the vast majority of pharmaceutical ingredients for mass production, so it needs to boost self-sufficiency in this sector. Recently, the government in New Delhi announced $1.3 billion in incentives for local drug production and plans for manufacturing hubs. Kaushik Basu, professor of economics at the Samuel Curtis Johnson Graduate School of Management, said India needs to swiftly seize the opportunity. "Historically, India didn't do this right," he said, pointing to Bangladesh and Vietnam, countries that, unlike India, benefited from the garment industry's shift away from China. "We have to do things correctly, otherwise a whole lot of capital will make the decision to park somewhere else."
Hospitality: Silver linings
Skift—In recent years, many hotels began to think differently about revenue management and see the benefits of "total profit optimization," a strategy that leverages all hotel functions and maximizes profits in unison. For example, rather than focusing only on revenue through room rates, this holistic approach considers other revenue streams (including food and beverage, meetings and events, and spa and wellness) in order to coordinate a hotel's combined revenue and profit centers more strategically. Although the COVID-19 pandemic has completely upended the hospitality industry across the country and placed many new strategies on the backburner, it might provide the opportunity for hotels to revamp their revenue operations as they look to the future, said Sherri Kimes, revenue management expert and professor emerita at the School of Hotel Administration. "It's not going to be the same as it was. The traditional inventory control, pricing, and distribution management systems aren't going to cut it," she said. However, in every challenge lies opportunity, said Kimes. "Brands can use this down time to make the changes that they've always wanted to make, but have been too busy to make. In order to do so, we need strategic leaders in the industry who are adaptable, open to change, and can think several steps ahead. We need chess players rather than checker players."