The Rundown: Highlights from the week of May 25
Expert perspectives from Cornell SC Johnson College of Business faculty on COVID-19's impact on business, hospitality, and the economy.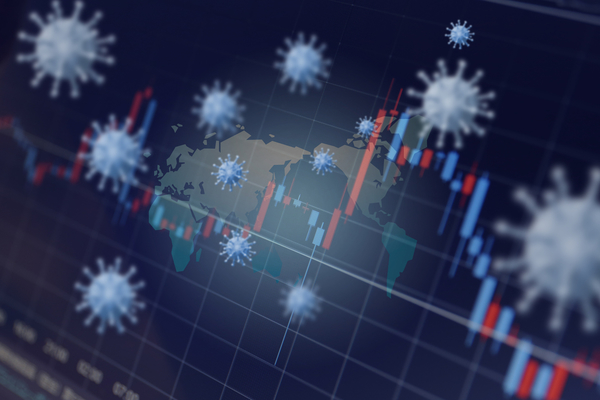 The Nation: Dreary prophecies
USA Today—Experts believe the next 100 days will be bumpy. The consensus comes from authorities in the fields of public health, business, history, social sciences, and the hospitality industry who are looking ahead as states begin to reopen while the hunt for a COVID-19 vaccine continues. Regarding economic recovery and restaurants, Kevin Hallock, dean of the Cornell SC Johnson College of Business, and Alex Susskind, professor of food and beverage management in the School of Hotel Administration, provided a cautious outlook.
Hallock tamped down expectations for a speedy economic recovery. "The labor market has suffered a catastrophic shock, and the next 100 days are going to be dark for millions of workers in the United States,'' Hallock said, pointing to the impractical notion of a recovery mirroring the speed of the screeching economic halt. "Even if a cure for COVID-19 were immediately available, and we know it is months or years away, the fear and unease from such a shock is going to lead many businesses to be more careful with investing and many workers much more careful in spending. More companies will fail, and more people will lose their jobs.''
According to Susskind, takeout and delivery will continue as a crucial component of all restaurants' business models. "I don't think three months from now it's going to look anything like it looked in January,'' he said. "The social distancing and the dynamic of how services are delivered are going to have to change. Everyone knows that.''
Hospitality: Luxe resorts
Travel + Leisure—The summer travel season is slowly beginning as hotels and resorts begin to carefully reopen their doors. During this reopening, guest health and safety are top of mind as social distancing remains a priority. Luxury resorts, with plenty of acreage for visitors to roam, are in an optimal position to lead the way. "Part of the attractive feeling of these properties is their access to the outdoors and green space," said Kate Walsh, dean of the School of Hotel Administration. "Going forward, one of the key elements will be determining how hotels minimize touchpoints, but still keep personalized, attentive service that's the hallmark of these resorts. Right now, taking care of guests is really about safety, but this situation presents an opportunity to rethink our service system and find innovative ideas that are good for us, like bringing experiences outdoors."
Finance: Capital loses
Marketplace—Developing and middle-income countries, also known as emerging markets, are struggling during the COVID-19 pandemic. Lacking the resources of richer countries, which are able to buy bonds and back loans, emerging markets are seeing debt start to pile up. Andrew Karolyi, Harold Bierman, Jr. Distinguished Professor of Management at the Samuel Curtis Johnson Graduate School of Management, said four times as much investment money has been surging out of emerging markets just since the pandemic began as did in the Great Recession of 2008.  "We saw a dramatic, almost unprecedented retrenchment of capital that left emerging markets," he said. "It's something I haven't seen in my 30 years of watching this." Both the International Monetary Fund and United Nations have taken notice of this plight, leading the IMF to cancel some debt payments for the 25 poorest countries while 110 countries ask for more loans. Governments from around the globe will be coming together to discuss growing concerns at the U.N. next week.