The Rundown: Highlights from the week of June 1
Expert perspectives from Cornell SC Johnson College of Business faculty on COVID-19's impact on business, hospitality, and the economy.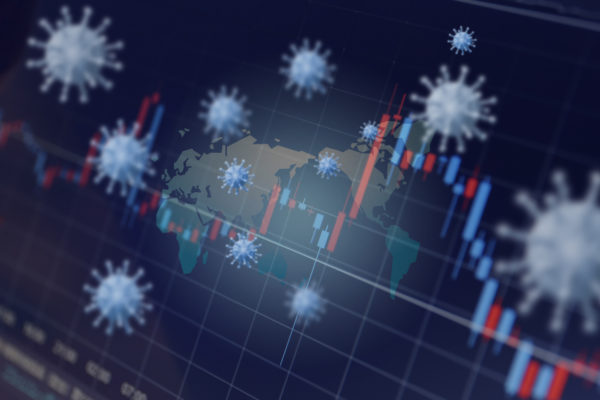 Agriculture: Empathy
Civil Eats— The COVID-19 crisis has put the food and agriculture industry squarely in the spotlight. As noted in Civil Eats, a daily news source for critical thought about the American food system, the crisis has made the industry's deficiencies and frailties clearly visible, from dumping dairy to euthanizing animals to supply chain kinks resulting in some empty shelves. Data from the U.S. Bureau of Labor Statistics shows that disproportionately high percentages of underrepresented minorities work in food and agriculture – the same population that is disproportionately hard hit by COVID-19. According to Civil Eats, "Many of those working in food and agriculture are Black and brown people who have suffered, and continue to suffer, from systemic inequality, poverty, and discrimination."
Despite the challenges, these industry workers "continued to harvest produce, catch fish, and cut meat. They have crisscrossed their way through the country driving long-hauls, stood shoulder-to-shoulder in slaughterhouses and on factory lines, stocked store shelves, taken our payment in checkout lines, and delivered food to our homes," noted the Civil Eats article. During this time of calls for change, the publication reached out food advocates and experts, including Miguel I. Gómez, the Robert G. Tobin Associate Professor and director of the Food Industry Management Program in the Charles H. Dyson School of Applied Economics and Management, to learn how to deepen empathy for the people behind our food.
Gómez says a shorter, decentralized food supply chain has fewer disruptions and can better buffer shocks. "We can't all of a sudden go to a completely local system in which farmers deliver very close to the households in their area, but there's going to be a rebalancing," he said. "We're going to see households that are more flexible to consume what is closer to them supporting a food system that doesn't depend on two or three big companies." Gómez also points to the inherent liabilities in the food system's chief goal of "maximizing the productivity of labor" and says that businesses must take a different approach and "sacrifice a bit of economic efficiency" in order to protect workers.
Childcare: The adults are not alright
CNN— For years, many child care providers and daycare centers have operated within thin monetary margins with few financial safeguards, leaving them vulnerable to major disruptions like COVID-19 and the consequent shutdown. When child care centers reopen, many expect parents to pay full tuition whether their child is physically there or not, or else risk losing their slot. This puts even more pressure on families who might be struggling financially as a result of the crisis.
According to new, but preliminary, survey data gathered by Sarah Wolfolds, Andrew Paul Sesquicentennial Faculty Fellow and assistant professor in the Charles H. Dyson School of Applied Economics and Management, close to 25 percent of families have been paying full tuition for child care throughout the pandemic. Another 35 percent, according to this research, have been paying partial tuition. Of those who are paying, Wolfolds noted that a third are doing it simply to retain slots for their kids, with two-thirds stating they were paying to cover the salaries of the caregivers. Tough times indeed for parents and caregivers alike.
Hotels: Clear the lobby
The Washington Post—The coronavirus pandemic has kept most travelers home, slashing hotel occupancy to about 35 percent the weekend before Memorial Day—a recent high, according to hospitality research firm STR. And the crisis took a buzz saw to one of the hotel industry's most pervasive trends in recent years: the lobby as social hub. What once functioned as lavish gathering places for high society became a comfortable place for travelers to relax after a stressful day with food, drinks and even activities. Stephani Robson, senior lecturer at Cornell's School of Hotel Administration, provided insight into the hotel lobby's evolution. "What ended up happening is hotel developers and designers were saying people like to be together, a buzzy hotel makes the hotel look attractive and vibrant, and we can take some furniture out of the guest rooms and make them smaller, maybe fit a few more guest rooms in," she said. Looking ahead, as hotels start to implement strict social distancing policies, the buzz of the lobby will fade to crickets.