The Rundown: Highlights from the week of June 8
Expert perspectives from Cornell SC Johnson College of Business faculty on COVID-19's impact on business, hospitality, and the economy.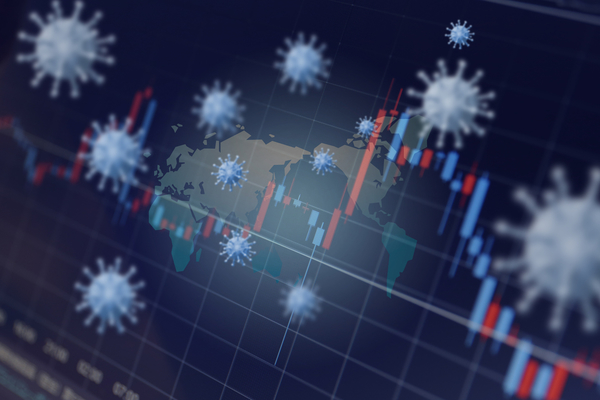 Markets: Hands clean, fingers crossed
Markets Insider—Earlier this week, Wall Street was in the midst of its largest rally ever. This, of course, is following the massive losses that came during the onset of the COVID-19 pandemic, which sent investors running. Now, according to history and market fundamentals, many investment experts are saying that the large-cap stocks leading the charge in this recovery will continue their bullish rise. "In the immediate aftermath of the financial crisis of 2007-2008, the leadership of the Federal Reserve, [European Central Bank], and other central banks understood the need for aggressively accommodative and well-coordinated actions to ensure the functioning of financial markets," said Andrew Karolyi, Harold Bierman, Jr. Distinguished Professor of Management at the Samuel Curtis Johnson Graduate School of Management, while pointing to these factors as the tools that likely prevented a more volatile recession. "What we have seen during this COVID crisis is not only timely aggressive, coordinated actions by central banks as before but also aggressive, coordinated actions by fiscal authorities. As painful as the economic contraction and huge unemployment spikes have been, these efforts will likely hasten a faster economic rebound and prevent a depression."
Hospitality: In this economy?
CNN Travel—Opening a restaurant and keeping it solvent during the good times is tough. Opening a restaurant during the bad times raises eyebrows. How will they attract customers? What safety protocols do they have in place? Do they have enough staff? What are their delivery and take out options? Are they even any good? The hurdles are high. However, according to School of Hotel Administration Lecturer Lilly Jan, though it might not be ideal to launch a new restaurant business right now, she wouldn't call it crazy. Owners will just have to be able to roll with the punches and be wide open to experimentation. "If it is an operation that was intending to focus solely on dine-in options, having to pivot to a takeout and/or delivery service model (even temporarily) will be challenging," Jan said. Further, having a reputation with restaurant goers may be valuable, but creative marketing to raise awareness is required, she said. "At the end of the day, [the success of a new food and beverage spot] all depends on the type of operation, the location, and its concept—which are the same factors for a crowded market with or without COVID."
Education: Winner takes all
The New York Times—The economic forces are too powerful for virtual instruction to disappear after the pandemic, said Robert Frank, Henrietta Johnson Louis Professor of Management at the Samuel Curtis Johnson Graduate School of Management, in a recent editorial piece. Within, Frank explains that remote learning over in-person classes would enjoy a substantial cost advantage and the best developed and delivered courses would give rise to winner-take-all markets. "As technology has expanded the reach of the most able performers, they have been capturing ever larger shares of worldwide markets across a host of domains." Further, he explains, this will lead to the Matthew Effect, where the rich get richer, and poor get poorer. "As the leading remote offerings are more widely adopted, the additional revenues will fuel further improvements in quality," he said. "Over time, the most successful remote courses will enjoy a growing cost advantage, since their expense per student declines as more people use them." However, remote learning is not predicted to fully replace the campus experience entirely, Frank said, pointing to students attending physical college (at least in part) to broaden their experiences and build their networks. "Many schools will survive by continuing to meet these demands." With this said, major shifts are in store and the COVID-19 pandemic will mark a watershed moment in the higher-education industry as a whole.