The Rundown: Highlights from the week of June 15
Expert perspectives from Cornell SC Johnson College of Business faculty on COVID-19's impact on business, hospitality, and the economy.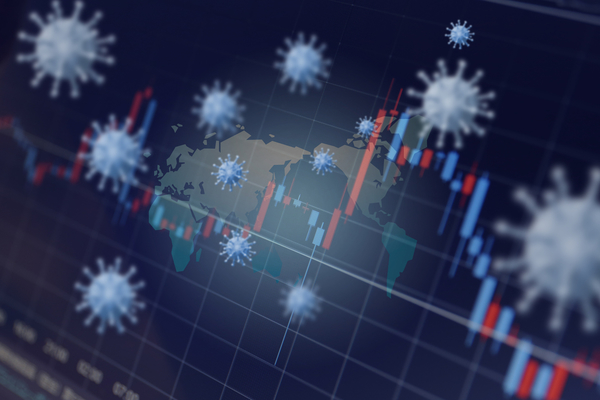 Stock market: Inequality gap
CNN—Fiscal inequality is expected to grow due to the COVID-19 pandemic, with a stock market flush with government and central bank cash bearing much of the blame, according to reports. Data indicates stock ownership is concentrated among the rich, with the wealthiest 10 percent of U.S. households owning 84 percent of all stocks, according to the most Federal Reserve released data from 2016. That means massive gains over the past several months, up nearly 40 percent since its low at the end of March, are likely to have benefited the haves over the have-nots, exacerbating the growing problem of inequality as "Main Street" reels from an economic shock that's triggered the worst unemployment crisis since World War II.
"A rising stock market, especially at a time of high unemployment and stagnant labor incomes, will disproportionately benefit richer households," says Eswar Prasad, Nandlal P. Tolani Senior Professor of International Trade Policy at the Charles H. Dyson School of Applied Economics and Management "Households that are getting hardest hit during this recession, particularly those with low-paid and low-skilled workers, tend to have small or nonexistent buffers of savings, which means they receive few benefits from resurgent stock prices," he said. "Unfortunately, monetary policy has its limits and rising inequality might be the price the Fed has to pay while it attempts to support economic activity."
Hospitality: Should we stay or should we go?
Consumer Reports—As much of the U.S. begins to reopen, the risk of contracting COVID-19 remains. From everyday grocery shopping, to pumping gas, this reality extends to vacation plans. With summer vacation days looming, many Americans will weigh their travel options. Rental properties are being considered by some as a safer option, providing vacationers with a more solitary experience compared with a hotel experience that sees more guests together in one space. However, rental properties may not have the same disinfection protocols as hotel chains that are taking safety incredibly seriously. Some rental companies have already taken the initiative. For example, Airbnb has developed optional program that includes the use specific cleaning products and a mandatory 24-hour vacancy period between bookings. This may provide guests with an added level of assurance.
Industry experts suggest, when researching rentals, you should read the reviews for the specific property and the host's listings in general. If you still have questions, "reach out to [the] host and ask," says School of Hotel Administration Professor Chekitan Dev, a leading expert on hospitality branding. Ideally, the host will be able to provide a thorough outline on sanitation and disinfection protocols. An evasive answer provides a signal in itself, he says.
Education: Lessons learned
Bloomberg—The COVID-19 pandemic may have created lasting lessons for business schools in leveraging digital tools for engagement and learning opportunities. One example from the Johnson Graduate School of Management is that guest speakers are a lot easier to book on Zoom than on-campus visits. Recently, Irene Rosenfeld '75 (A&S), MS '77, PhD '80, former chief executive officer of snack food maker Mondelez International, spoke from her Chicago home, via Zoom, to Johnson's Profiles in Leadership class. The discussion was led by Mark Nelson, Anne and Elmer Lindseth Dean at the Johnson Graduate School of Management, from his home den in Ithaca. "It was so much easier to bring in some amazing guest speakers," Nelson says, adding that Johnson will continue the practice after physical classes return. Instead of asking people to take a day to travel, the school expects to bring in experts via Zoom for as little as 10 minutes to address a topic, says Drew Pascarella, associate dean for MBA programs at Johnson. Johnson also intends to leverage Zoom to better incorporate collaboration across its campuses in Ithaca and New York City, including between the Cornell Tech and executive MBA students and alumni throughout the Americas. "There's an opportunity for us to not relinquish the comfort we have with this kind of interaction," Nelson says.