Black Graduate Business Association helps launch the Black MBA Alliance
Johnson's BGBA partnered with Black MBA student associations at other schools to form the Black MBA Alliance to advance racial justice awareness and education.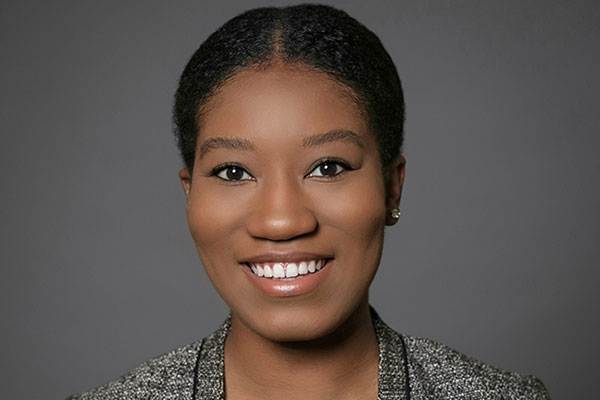 In response to the murders of Ahmaud Arbery, Breonna Taylor, and George Floyd and the racial injustice they represent, the Black Graduate Business Association (BGBA), an MBA student club at the Samuel Curtis Johnson Graduate School of Management, has partnered with Black MBA student associations at other schools to form the Black MBA Alliance.
Students who created the new alliance aim to achieve greater change for Black students by jointly hosting programs and events that advance racial justice education and awareness across their school communities and beyond. The forum also enables students to share resources, provide one another with ongoing support, and boost their networks as well as their impact. "We definitely want the Black MBA Alliance to be a collective where we can come together and share ideas for programs and events that will benefit all Black MBA students and our larger school communities, as well," says Taylor Davis, MBA '21, president of BGBA and a founding member of the Black MBA Alliance.
"Another part of us coming together is being able to influence not only our schools and our communities but also the businesses that we intern at over the summer or join after we graduate," adds Davis, a Forté Fellow who is an investment banking intern at Keybank this summer.
In addition to Johnson, schools represented in the Black MBA Alliance include New York University's Stern School of Business, Harvard Business School, the University of Chicago's Booth School of Business, Emory University's Goizueta Business School, the University of Michigan's Ross School of Business, Columbia Business School, Northwestern University's Kellogg School of Management, and the Haas School of Business at the University of California, Berkeley.
Nimble and influential
The Black MBA Alliance is a subset of a larger chat group created in 2016 that includes all the presidents of member Black MBA student associations, 2016 through 2020—all told, about 200 members, says Davis. It's an informal, active forum where students offer advice about diversity recruiting or help substantiate a conversation with a school's administration, for example, and also share information such as the percentage of Black students in the MBA programs at their respective schools ("All of our MBA programs are generally around 4 to 5 percent Black students," says Davis). Davis describes it as "a sounding board for getting ideas and bringing them back to our schools" and says she values "being able to just jump in and ask this group questions, have this dialogue."
More recently, Davis says, "None of us were particularly satisfied with our schools' responses" to the George Floyd murder, "and we all noticed that there were opportunities for change and improvement within our communities." That was the spark for forming the Black MBA Alliance, a more streamlined subset of the group chat that includes just one current MBA student representative from each school. "By having this group that's a little more nimble, we're able to support each other and make sure there's collective change across all of our schools and not just at one," says Davis.
A conversation with Georgia State Senator Donzella James
For its inaugural event, the Black MBA Alliance hosted a June 26 webinar, From Solidarity to Solutions, featuring Georgia State Senator Donzella James soon after the Georgia State Legislature passed a hate crimes bill she had worked on. A veteran lawmaker who serves on both the Judiciary and the Economic Development committees, James discussed state-level efforts to protect Black lives and hold offenders (both vigilantes or law enforcement) accountable, described how police programs are funded, and spoke about the positive impact companies and private investment can have on influencing change.
About 200 people attended the webinar—including 50 to 60 from Cornell. "It was really exciting for us to see that we had that type of support from Cornell," says Davis.
The ability to engage a high-profile speaker and attract a large audience also speaks to the influence and impact the newly formed alliance already has. "The Black MBA Alliance has more resources, influence, and leverage to get big speakers who will take the time to talk to 200 people but maybe not the people in our individual clubs or even 40-50 people in our individual clubs," says Davis. "The event with Senator James was definitely an example of that."
An expanding network
Davis is excited about making connections and working with Black MBA students from other programs in the newly formed Black MBA Alliance. "Any time we can come together as Black students and get to know students from other schools, that's exciting to me," she says. "And it's great for Johnson too, because we get to expand our network and feel connected with other schools and other programs. We can work together and influence change wherever we are."