The Rundown: Highlights from the week of July 13
Expert perspectives from Cornell SC Johnson College of Business faculty on COVID-19's impact on business, hospitality, and the economy.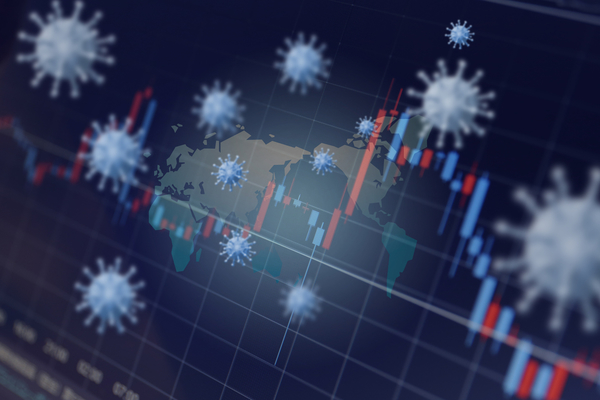 Food: Sustenance solutions
CNN—Oxfam, an international organization working to end the injustice of poverty, has released a report warning the global hunger crisis will be worsened by the COVID-19 pandemic and could potentially kill more people per day than the virus itself. Food and supply chain expert Miguel Gómez, the Robert G. Tobin Associate Professor at the Charles H. Dyson School of Applied Economics and Management, says he is optimistic that the grim scenario laid out in the report can be avoided if important steps are taken.
"It is clear that our food distribution system has huge inequalities," Gómez says. "A long-term concern is how can we shift emphasis from just focusing on efficiencies and maximizing profits to a more resilient, fair food production and distribution system." Gómez believes that the solutions lie in global policy actions, including investing in food assistance programs, building or strengthening food safety networks, and supporting farmers whose revenues have been dented. Further, more forceful government intervention to purchase and redistribute food, and measures to keep retail prices for basic needs from rising would also be impactful, even in the short term. "We should not forget about the importance of public policy or government in ensuring the availability of products at fair prices," he says.
Hospitality: Brand troubles
Travel Weekly—Tough times are ahead for hotel brands. Many hospitality experts are looking towards the future, arguing that the pandemic shutdown may result in hotel brand contraction and create opportunities for acquisitions. With this said, some brand segments may be better positioned to harbor the storm than others. For example, hotels that are in midscale segment categories seem to be performing much better than others with occupancies of between 30 percent and 40 percent. Luxury and upscale brands, seen as weak links in the chain, are said to be averaging around five percent occupancy. This is due to a lack of top-line revenue generation combined with the high costs associated with operating such properties. Further, hotel brands launched within the past five years could be on shaky ground.
According to Chekitan Dev, professor of marketing and management communication at the School of Hotel Administration, a hospitality brand shakeup is inevitable. "Customers are going to be looking for meaningful and identifiable differences between brands," Dev says. "Those brands that are not able to establish clear and distinct 'swim lanes' are going to perish. I fully expect a few brands to be phased out or consolidated."
Economy: A second stimulus
CBS— The likelihood of a second government stimulus payment to consumers is almost a certainty, says Murillo Campello, professor of finance at the Samuel Curtis Johnson Graduate School of Management. "For us to recover, we need a second round of stimulus as big as the CARES Act, which was around $2 trillion," he says. When COVID-19 cases were flattening across the country and the economy was seemingly on the road to recovery, further stimulus looked less likely. However, virus cases are again spiking across the country, putting an already fragile recovery at risk. Many states representing a large portion of the U.S. economy are slowing or even backtracking on their reopening plans. This is fast-tracking stimulus approval.
"This time the talk is about capping it at $40,000, payments made to people who make that level of [annual] income," Campello says. "Also, instead of making it a one-time check that people go out and spend immediately, the idea now is that they'll make payments in three or four installments. So, people will slowly spend the money, and that's more important to see for rebuilding the economy." Payments to citizens will be part of a larger package, and according to Campello, "we're looking to a combination of stimulus to consumers, to workers — meaning if you get a job, you get some payment — but also to companies who hire workers, in the form of something like the [Paycheck Protection Program] all over again. And then it will be a matter of the political parties have different views on how much money goes into each of those pockets."