The Rundown: Highlights from the week of July 20
Expert perspectives from Cornell SC Johnson College of Business faculty on COVID-19's impact on business, hospitality, and the economy.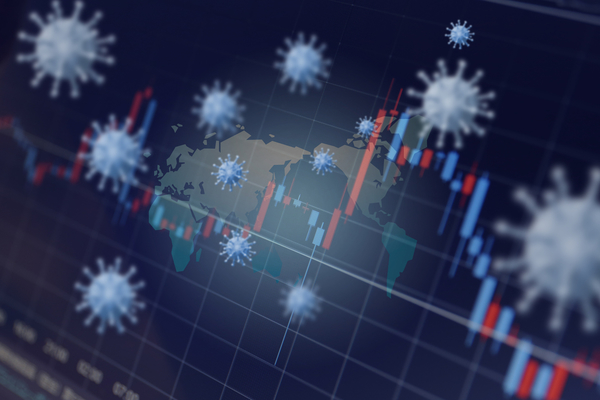 Finances: Caught in the headlights
The Wall Street Journal—The COVID-19 economic shutdown has led to painful financial challenges to many individuals and families across the U.S. Because of this, financial decisions are tougher to make, uncertainty reigns regarding stock investment, and unknowns about a growing resurgence is tightening holds on rainy day funds. According to Suzanne Shu, John Dyson Professor of Marketing at the Charles H. Dyson School of Applied Economics and Management, stress around financial decision-making and a lack of guidance from market experts can cause many people to feel paralyzed.
"It's this sort of fear that 'there is this bigger thing out there that I can't predict,'" Shu said. "There's a fair amount of [scholarly] work that shows that in more uncertain environments, people are not willing to dip into what I would call precautionary savings, where they've built up a little bit of savings and nest egg." Activating a financial emergency plan can feel scary, she says, and some might resist implementing a plan to cling to optimism and a sense of control. This until they ultimately reach a breaking point. Therefore, it is important to understand "your own emergency threshold," whether that means if you are laid off or your accounts drop under a specific level.
Hospitality: In this economy?
Skift—Even as the hotel industry struggles due to COVID-19 lockdowns and travel restrictions, InterContinental Hotels Group is pushing ahead with plans to expand luxury hotel brand Regent Hotels & Resorts. According to Steve Carvell, professor of finance at the School of Hotel Administration, the move make good sense as the highest-end of the luxury market is relatively safe to the ups and downs of the markets. "You're talking about hundreds of millions of dollars involved in acquiring a location that would fit in with that brand and fitting out a hotel that would adhere to that kind of luxury market brand, from every aspect of the hotel," Carvell says. "To do such a thing takes years."
However, the time-tested ultra-luxury hospitality sector isn't above the impact of the COVID-19 pandemic. Restrictions has meant even travelers with a taste for indulgence have had to stay home. But, this is most likely small potatoes for investors interested in the long-term luxury hotel market. "These hotels are long-term plays. The investors in these hotels are long-term investors. It's often as much of a return on ego as it is a return on equity when you invest in something like this because it's a landmark-type property," he says. "The types of investors in those types of things are very different from someone who would invest in a Hampton Inn."
Employees: Work-life balance
HBR—It's no secret that, for many, the 9-5 world of work is over. In its place are expectations that employees are available to work evenings, weekends, and even during vacations when deadlines require them to do so. "Moreover, the recent global shift to remote work due to the Covid-19 crisis could further exacerbate the situation: as the formal boundaries that separate work from non-work become even more blurred, employees may feel conflicted about what time is — and isn't — meant for working," says Kaitlin Woolley, assistant professor of marketing at the Johnson Graduate School of Management.
According to research by Woolley and Laura Giurge at the London School of Business, this type of constant work undermines 'intrinsic motivation,' an important element to people persisting in their work. "People feel intrinsically motivated when they engage in activities that they find interesting, enjoyable, and meaningful," she says. "Our data shows that working during leisure time creates internal conflict between pursuing personal and professional goals, leading people to enjoy their work less."
The reality is that occasional work on weekends and holidays is unavoidable. So, what can we do to maintain motivated and get done what needs to get done? In her research, Woolley found that re framing time as "work time" was an intervention strategy that helps individuals working off-hours to maintain their intrinsic motivation. "Understanding how to stay motivated has always been important, but as the pandemic forces many employees to work remotely and burdens them with additional demands on their time, [this strategy] will be particularly crucial to ensure you and your team stay as productive and engaged as possible," Woolley says.