SHA, Johnson teams both make finals of She Has a Deal pitch competition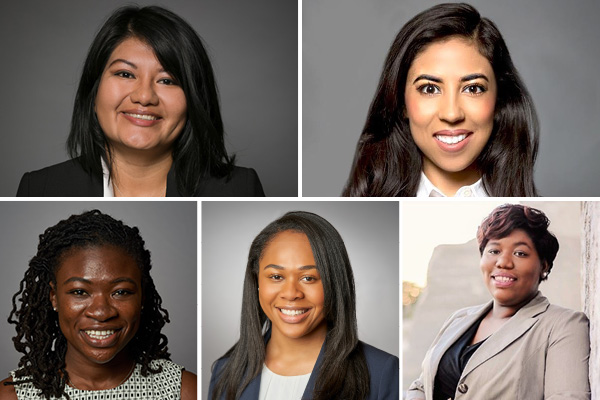 Two teams of women from the Cornell SC Johnson College of Business are among five teams selected nationally to compete for the opportunity to win $50,000 in deal equity in the first-annual She Has a Deal Hotel Pitch Competition. The finalists entered the competition last fall as graduate students in the School of Hotel Administration's Baker Program in Real Estate and recent graduates of the Samuel Curtis Johnson Graduate School of Management. They and the other finalists emerged from a field of 14 teams and will present their final pitches on October 24 at the Hilton McLean Tysons Corner in McLean, Virginia.
Putting the "real" in real estate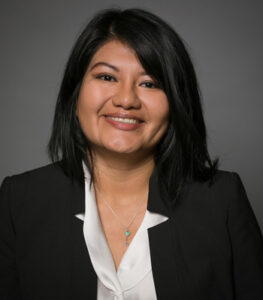 Unlike real estate case competitions, which give all teams the same case to analyze, She Has a Deal tasks competitors with finding their own development opportunity. "This competition is a real opportunity to source any hospitality project under $50 million and pitch it to an investment committee," explained Nancy Guzman, MBA '19, who joined with classmate Marlene Reyes, MBA '19 to form the team CityTerrace Ventures. Their concept is La Jane, a lifestyle-boutique hotel repositioning in downtown Scottsdale.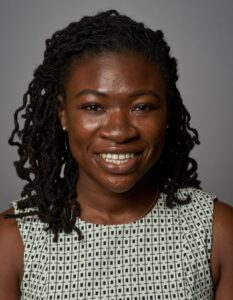 "This competition is a real exercise in entrepreneurship," said Joanne Angbazo, MPS-RE '20, a graduate of the Baker Program. "The deal can be a hotel renovation, building a hotel from the ground up, transforming a building into a hotel, or whatever combination. The structure was: (1) identify an opportunity; (2) formulate a business plan; and (3) confirm financial feasibility, which included talking to lenders, determining credits, mapping out potential cash flows, and projecting returns." Angbazo and her Baker classmates, Kristen Collins and Lera Covington, pitched an adaptive reuse of a historic bank in Detroit that they propose converting into an Autograph Collection hotel called the Strait.
Realizing the possibility of ownership
She Has a Deal is designed to encourage female and Black ownership and development of hotels with the aim of diversifying an industry dominated by white males. The brainchild of Tracy Prigmore, founder of the real estate investment firm TLTsolutions, She Has a Deal is not only a pitch competition but a months-long mentoring program that supports competitors with expert coaching and monthly master classes, which began for this cohort in November 2019. The competition extends participation beyond graduation to competitors' early career stage.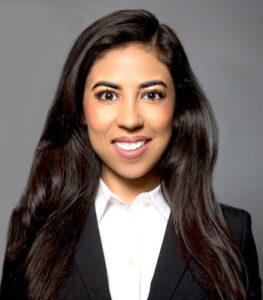 "I loved being surrounded by professional women," said Reyes, who is now in an MBA leadership development program at UGI Corporation. "Most of the luminaries who taught the master classes were women. This was a refreshing and encouraging change from being surrounded by men in business and positions of leadership."
For Covington, "Participating in this competition was one of the most empowering experiences of my time at Cornell. I have analyzed plenty of real estate investment opportunities before, but never from the perspective of personal ownership. This experience has definitely broadened the possibilities that I see available to me in the real estate industry."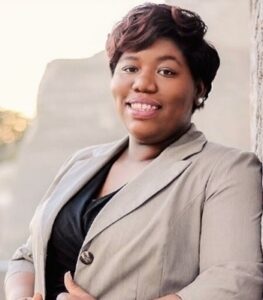 Angbazo shared a similar take, saying, "I've been studying real estate but, honestly, it never even occurred to me to consider myself as a potential owner. This experience really showed me that opportunity was available and very tangible. It was great working with male and female industry professionals who taught us during the master classes and to see all of them supportive to promoting diversity in hotel ownership." Her goal now is to work "as an investor or strategist on the most complex and complicated deals, working to restructure and transform them into great success stories that help shape and rebuild communities."
"Development is not just about building, but about activating communities and transforming economies," echoed Guzman, who, like her teammate Reyes, comes from a low-income family in an underserved area of Los Angeles. Currently a development manager at Global RE Group, she said, "Long-term, I aspire to lead a development company that focuses on mixed-use projects across the United States and Latin America, with a focus on projects that positively impact the local economy and transform communities."
Real pioneers, past and present
Angbazo, Collins, and Covington named their team Datcher in tribute to Jane Eleanor Datcher, BS 1890, the first Black woman to graduate from Cornell University. The three are all African-American as well.  Reflecting on the choice of the name, Covington said, "Coming into this competition, real estate entrepreneurship was something that was new to all of us. We felt that it was fitting to honor Datcher, who was a trailblazer in her own right, a woman who was not afraid to try new things and take risks."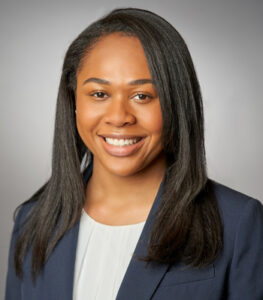 "I am so proud of these students," said Dustin Jones, director of the Baker Program and a senior lecturer in city and regional planning in the College of Architecture, Art, and Planning. "These talented graduates are at the top of their class—the best of the best. Each has been a proven leader on campus. Now, more than ever, the commercial real estate industry needs their diverse voices to be heard, to be seen, and to be respected. They have so much to offer!"
"There is a great need for more diversity in the hotel development space," said Collins, who is now a strategy consultant manager at CBRE in New York City. "The industry not only needs more women, but more minorities as well."
"Representation matters," said Reyes.