New student-led initiative makes connections, supports Black-owned businesses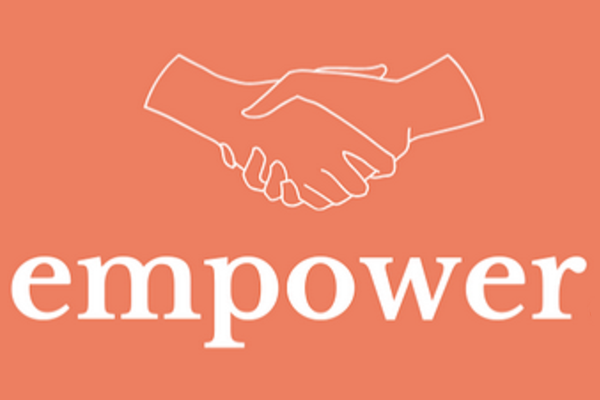 Empower is a newly created, student-led initiative that serves to connect Black-owned businesses with undergraduate student volunteers who offer their time and talent in support of business operations or projects.
Founded and managed by Arianna Kohilakis '22, a rising junior in the Charles H. Dyson School of Applied Economics and Management, the initiative provides a platform for student volunteers to support the Black business community by completing tasks and projects related to social media account management, website design and development, photography, and graphic design, etc. They've also worked on strategic, high-level assignments, including branding, business development, and accounting.
"From helping to plan coding bootcamps specifically for Black youth in underprivileged areas, to formulating the launch strategy for makeup subscription boxes that cater to individual skin tones and beauty needs, Cornellians' skillsets are being used to drive a movement," Kohilakis said.
Since Empower launched in early June 2020, it has matched more than 125 Cornell undergraduate students to projects with Black-owned businesses. Participating businesses are matched student, or students, within 48 hours of initial contact.
"I am a firm believer that economic empowerment is necessary for the success of any group of people, hence the name 'Empower,'" she said.
Beyond dollars and cents
As antiracism protests in support of Black Americans took center stage across the United States at the end of May, Kohilakis was considering ways to support Black communities beyond financial donations. She thought back to her junior year of high school when she created, as a project, a marketing firm to work with small businesses owned by immigrants in her area. Through that initiative, Kohilakis saw the value it provided to the businesses as well as to students who were looking for opportunities to hone valuable skills in a real-world environment.
"At Cornell, I am surrounded by so many brilliant and motivated students, many of whom were also looking for a way to support the Black Lives Matter movement," she said. "Students do not have infinite funds to donate. What they do have are skills and a passion to help make a difference."
Further, knowing that many of her peers were without summer internships due to the COVID-19 pandemic, Empower would create a unique opportunity for volunteers to make a difference in supporting the Black community while also obtaining valuable business experience.
From an idea to fruition, the development of Empower moved at an extremely fast pace.
Growing success and gaining experience
As a first step, Kohilakis created interest forms for students and business owners and a graphic to circulate to businesses. The next morning, she reached out directly to companies through email, their website, and social media. At the end of the day, Empower had secured 17 volunteers and four businesses. By the end of the week, volunteer numbers had quadrupled and the initiative had established partnerships with multiple Black-business-owner coalitions and networks.
"Multiple business owners have reached out asking if they would be able to extend the participation offer to others within their network," she said. "Similarly, some of the initial businesses are members of different Black-run coalitions. Through these more established organizations, messages have been sent to members introducing Empower and inviting their participation."
Kohilakis said the feedback from businesses that are working with students has been positive, as owners are relishing the opportunity to work with students who are bringing fresh perspectives to tasks and projects where creativity is welcome.
"When we learned that there was a program called Empower looking to pair businesses like ours with a volunteer that would support a needed effort or project, we were humbled and thought 'wow…how generous,'" wrote Robin Harmon-Myers and Sontenish Myers of Harmony Designs Furniture & Interiors. "Once we were matched, met with our volunteer, and began working with her, we were very impressed [with] what she was bringing to the table. We accomplished so much!"
Initially, Empower planned to operate throughout the summer and end at the beginning of the fall semester. However, Kohilakis has received countless emails from both students and businesses who want to continue their partnership or begin working together. Because of this, Empower will likely continue to operate through the school year.
According to Sheryl Roberts of IndigoStyle, "As a small business owner, every minute counts, and having an extra hand to assist is amazing."
Kohilakis said, "As long as there are students interested in participating and businesses who want to work with us, I would love to keep Empower alive."