Johnson included in top fintech rankings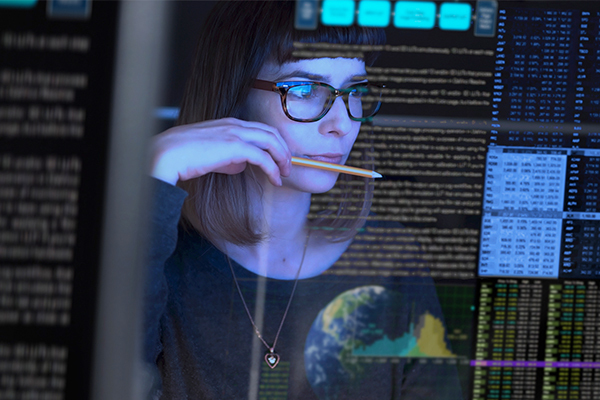 The Samuel Curtis Johnson Graduate School of Management's MBA programs recently received top recognition for strengths in finance, fintech, and tech-sector business.
Financial Advisor has ranked Johnson in their top 10 MBA programs for fintech around the globe. Their findings cited Johnson's fintech intensive, built on the premise of practical student learning and experience in preparation for careers in finance, technology, or entrepreneurship, as a key differentiator. Financial Advisor also praised the fintech intensive's real-world capstone business plan pitch competition, in which students present their venture ideas to a panel of venture capitalists.
This standing in fintech comes just after Poets&Quants listed Johnson as a top feeder school for the tech industry, with 15% of its 2019 class headed into the tech industry. Poets&Quants also recently reported that Johnson is a leader among elite business schools from which where Wall Street gets its finance MBAs.
The breadth of the Cornell SC Johnson College of Business's longstanding fintech expertise gives it a distinct edge, drawing on three schools' faculty, alumni, and industry partners to prepare students to understand this disruptive financial transformation and realize its great potential—across nearly every sector and well ahead of today's trends and technologies. Faculty combine deep strengths in finance and data science—and expertise in fields as diverse as supply chain, climate impact, international banking, cryptocurrencies, and more—to break new ground. The college now has its sights on becoming higher education's global hub for engaging fintech researchers and industry practitioners in developing and sharing new fintech insight.
"I am proud of our students who bring passion, heart, and curiosity into the classroom and out to the fintech clients they are now consulting with," says Drew Pascarella, MBA '01, associate dean of MBA Programs at Johnson. "And I am humbled by our alumni network and corporate partners, who have gone above and beyond to make our Fintech Intensive the best of its kind."