New faculty introduction: Lisa Chervinsky
Chervinsky is a lecturer at the School of Hotel Administration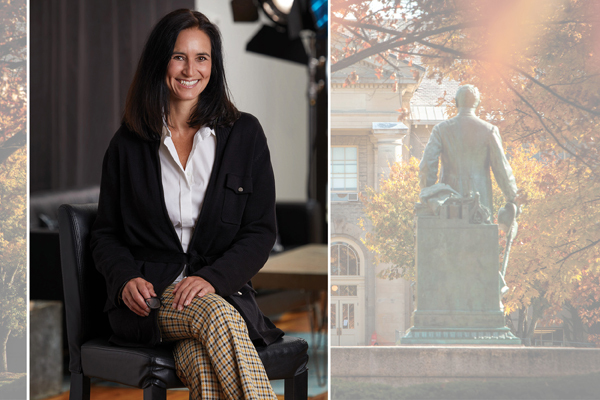 With the academic year upon us, meet the newest faculty from across the SC Johnson College of Business and learn about their academic focus, teaching and interests.
Lisa Chervinsky | Lecturer | School of Hotel Administration
What is your research/teaching focus?
As an architect and interior designer focused on the hospitality industry, I will be teaching courses in hotel development, facilities management, and design. I am developing an elective on hospitality concept development for the spring semester.
What attracted you to the SC Johnson College of Business, specifically SHA?
Since I am a graduate of The Hotel School I have a strong bond with the school.  The school's deep industry connections and relevant course offerings keep it at the forefront of the industry offering students an unmatched world class hospitality education.
Have you adapted your research or teaching focus in any way because of COVID-19?
As we are well aware, COVID-19 has had a profound impact on the hospitality industry. Now more than ever, with thousands of hotels shuttered and millions of hospitality workers laid off, we are in need of creative thought leadership that will shape the industry moving forward. I think it is extremely important to discuss resilience as it relates to course material. As history has shown us, economic downturns are inevitable and how prepared hotels are to weather various circumstances will determine an organization's success or failure. 
Specific to hotel planning and design, I believe that the fundamental principles will hold true. After all, we are social beings and as hotel developers and designers, we will continue to create places where people want to gather for unique experiences and escape from their daily routines. New technologies in sanitation, building systems, and operational procedures which minimize vulnerabilities will allow us to do so safely.
How did you know you wanted to teach?
Mentorship within the studio environment is integral to the architecture and design profession. As I progressed through my career I realized how rewarding collaborating with others truly is. Working with people having various perspectives promotes a stimulating exchange of ideas which is critical to creative problem solving, and mentoring young designers became the favorite part of my job. Teaching is a way for me to not only inspire young people to follow their dreams but give them the tools to be successful.
What's the best book you've read this year?
The best book I have read this year is "The House on Mango Street" by Sandra Cisneros. It is the story of a young Latina girl growing up in Chicago, poetically told through a series of short vignettes.
What do you do to recharge?
My partner is from Mexico City and we love all types of Latin dance from Salsa to Tango. We are looking forward to seeking out opportunities in Ithaca!