New faculty introduction: Laura Niemi
Niemi is an assistant professor of management and organizations at Dyson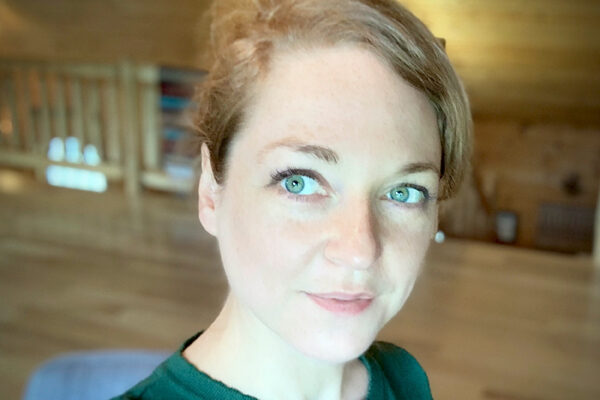 With the academic year upon us, meet the newest faculty from across the SC Johnson College of Business and learn about their academic focus, teaching and interests.
Laura Niemi | Assistant Professor | Dyson
Education:
PhD Social Psychology and Social Neuroscience, Boston College, 2015
Previous academic roles:
Assistant Professor, Social Psychology and Global Justice, Munk School of Global Affairs and Public Policy, University of Toronto, 2018-2020
Postdoctoral Fellow, Philosophy and the Center for Cognitive Neuroscience, Duke University, 2017-2018
Postdoctoral Fellow, Psychology, Harvard University, 2015-2017
Class(es) you'll be teaching this year:
I'll teach "Psychology of Good and Evil" (PSYCH 3135) this Fall. In the Spring, I'll teach a new course in the Management and Organizations Area at Dyson called "Work and Well-Being". My hope is that it'll uplift and empower students, who are learning and starting their careers under exceptionally challenging conditions.
What is your research/teaching focus?
My research connects social psychology, moral psychology, and cognitive science. I study why and how people morally judge each other, decide what is right and wrong, make choices to help or harm, and live out their values. I also investigate how moral psychology research can be applied to address social issues. 
What attracted you to the SC Johnson College of Business, specifically Dyson?
Both SC Johnson College of Business and Dyson, with its specific focus on business for the greater good, are perfect fits with my interest in applying moral psychology research to social issues.
Have you adapted your research or teaching focus in any way because of COVID-19?
The pandemic is the ever-present backdrop to my research and teaching decisions now. I redesigned my Fall course to deliver it online, my research activities and advising are virtual, and I'm studying new topics. For example, with my Dyson colleagues, I'm investigating social perceptions of COVID-19 victims, supported by funding from Cornell Center for Social Sciences.
What first sparked your interest in your research/area of study?
I came to moral psychology because I wanted to understand what drives political orientation and associated conflict. I started looking at morality scientifically, and then I fell down the rabbit hole.
How did you know you wanted to teach?
When I decided to pursue being a professor, I knew I wanted to teach. I was motivated in part by experiences I had as an undergrad in courses I'll never forget, such as "A Sense of Place," an interdisciplinary course on humans' relationships to their environments led by a philosophy professor and a professor of art.
What do you like best about teaching?
It's the best when students are changed by what they learn, and they let me know with insightful contributions. I also love when students visibly gain confidence expressing their ideas and become curious about each other's ideas.