New faculty introduction: Rustom Desai
Desai is a visiting senior lecturer at Johnson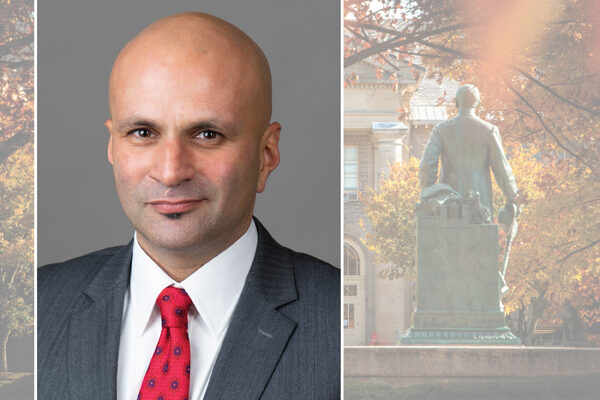 Rustom Desai | Visiting Senior Lecturer | Johnson
What class(es) will you be teaching this year?
NBA6530, Strategic Alliances
What attracted you to the Cornell SC Johnson College of Business and to the Samuel Curtis Johnson Graduate School of Management, specifically?
As an alum, I have stayed engaged with Cornell and Johnson through the years. I've recruited from campus, and have had the pleasure of working with many Johnson alums while at Corning.I've sponsored summer projects through Randy  Allen's class. And I've had the opportunity to participate on the advisory boards of the Johnson Emerging Markets Institute, and more recently, the Praxis Center for Venture Development at Cornell. It would appear that I have been planning my return to Johnson ever since I graduated 25 years ago!
Have you adapted your research or teaching focus in any way because of COVID-19?
Absolutely. Offering the students a stimulating, experience-based class that offers up practical tools is my only goal. To that end, I have done everything I can to make the class interactive and engaging. We have tried to maximize the opportunities to discuss and ask questions- Polls, quizzes and break outs will give students an opportunity to participate more actively. I will take students through numerous mini-cases (don't worry, no pre-reading required for mini-cases) to bring the concepts I am teaching to light in the real world. And I will of course offer office hour time for anyone who wishes to learn more, go deep on a given topic, or ask for career advice!
What first sparked your interest in teaching?
Imagine if someone offered you the opportunity to teach what you have practiced your entire career-how could you possibly turn it down?  I have spent many of my years at Corning practicing the art of Strategic Alliances and M&A. And when offered the opportunity to teach this program that Jan Suwinski '64, MBA '65, (also a Corning alum) originally taught, I jumped at it.
What are you most looking forward to about teaching at Johnson?
I absolutely love being in the presence of people that are eager to learn. More than anything else, this is what I look forward to.
What do you do to recharge?
Work out, spend time with my wife, go on long drives, travel, eat, drink wine. It's a wonder I have time to do anything else!