New faculty introduction: Suzanne Shu
Shu is a marketing professor in Dyson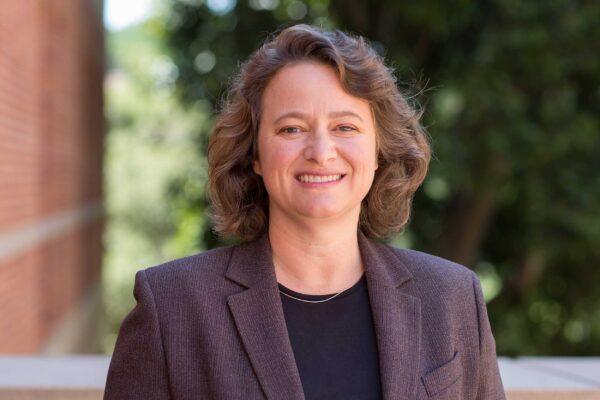 With the academic year upon us, meet the newest faculty from across the SC Johnson College of Business and learn about their academic focus, teaching, and interests.
Suzanne Shu | Professor of Marketing | Dyson
Education:
University of Chicago, Graduate School of Business, PhD in Behavioral Science, 2004.
University of Chicago, Graduate School of Business, MBA, 2003.
Cornell University, College of Engineering, ME in Electrical Engineering, 1992.
Cornell University, College of Engineering, BSEE with Distinction, 1990.
Most recent previous academic roles: 
Associate Professor of Marketing, University of California Los Angeles, Anderson School of Management, July 2014 – July2020.
Visiting Scholar, Consumer Financial Protection Bureau, Office of Older Americans and Office of Research, January 2017 – October 2019.
Class(es) you'll be teaching this year:
NRE 5150 Doctoral Seminar in Behavioral Marketing (Fall 2020)
AEM 3440/AEM 6440 – Consumer Behavior (Spring 2021)
What is your research/teaching focus?
I'm trained in the area of behavioral economics, and my research is on consumer judgment and decision making. Specifically much of my work is on how people make financial decisions, such as how to have enough income in retirement. I also do quite a bit of research on the topic of psychological ownership, or the feeling that an object is yours even if you don't actually own it. In teaching, my focus is marketing, and I love being able to help students reach new insights in marketing strategy and consumer behavior. I bring a lot of real-world ideas into both my research and my teaching.
What attracted you to the SC Johnson College of Business, specifically Dyson?
There are many things that attracted me to Dyson. First of all, I'm a Cornell alum (as is my husband), and returning to this campus is something I've long dreamed of doing. Second, the research area of behavioral economics, which I study, practically originated here, and it's exciting to be part of that history. Finally, and most important, much of my research is on the applied side; I care deeply about doing research that has an impact on people's lives. I work closely with policy organizations in Washington, D.C. and with research partners in industry and medicine. The Dyson idea that our business is a better world deeply resonates with me – I'm so excited to be at a place where I can contribute to making an impact on the challenges our society faces!
Have you adapted your research or teaching focus in any way because of COVID-19?
I've been teaching with hybrid formats and flipped classrooms for many years now, so some of the changes to an online environment were relatively easy for me. I do miss the exciting discussions that happen in the classroom, and I look forward to returning to in-person classes. In the meantime, I try to make the material as accessible and interesting as possible using combinations of videos, online resources, readings from current events, Zoom sessions, and lively discussion forums.
What first sparked your interest in your research/area of study?
I went to do an MBA at the University of Chicago and during my first week, I spontaneously attended a class on managerial decision making taught by Richard Thaler. The ideas taught in that class changed my life; I never knew people studied these decision making puzzles that had always surrounded me, and suddenly I was exposed to frameworks for being able to understand those puzzles. I switched from the M.B.A. program to do my Ph.D. with Thaler, and I've been working on those behavioral puzzles ever since.
What do you like best about teaching?
When teaching, I constantly keep in mind what it was like when I first experienced the material I'm covering. Holding onto that mindset makes it easier to explain it to someone for the first time and also keeps me passionate and excited since the ideas always feel fresh and new. I'm happiest when students leave my classes feeling more interested in the material than when they came in – these ideas changed my life, and I hope it will change theirs too.