New faculty introduction: Stefanie Kubanek
Kubanek is a visiting senior lecturer at Johnson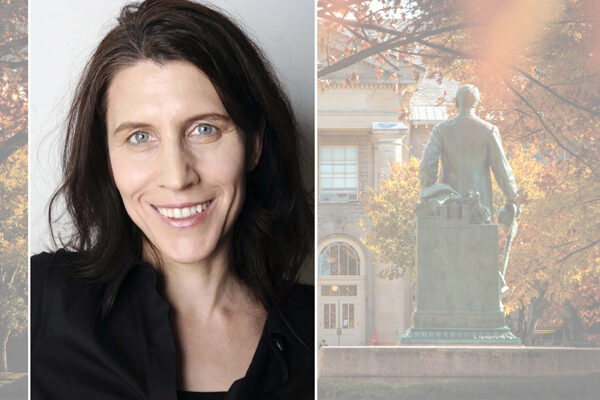 With the academic year upon us, meet the newest faculty from across the SC Johnson College of Business and learn about their academic focus, teaching, and interests.
Stefanie Kubanek | Visiting Senior Lecturer | Johnson
What are your research and teaching areas of focus?
The intersection between business & design and using the creative mindset to solve complex problems across disciplines
What class(es) will you be teaching this year?
Design Thinking and Design & Innovation
What attracted you to the Cornell SC Johnson College of Business and to the Samuel Curtis Johnson Graduate School of Management, specifically?
The diversity of students background and experiences; the broad subjects offered across the university, teaching as a designer and creative thinker in a business school.
Have you adapted your research or teaching focus in any way because of COVID-19?
Teaching design does its best work in a studio format. COVID-19 challenges us to create a digital studio atmosphere without losing the hands-on experience. It requires a lot of guidance and creativity to translate a studio setting into a digital setting, but this is part of the challenge given to the students and their teams and the first step of adapting a creative mindset.
How did you know you wanted to teach? What do you like best about teaching?
I love to be connected to the next generation of rising creative leaders. Teaching and collaborating with students, the exchange with colleagues keeps me on my toes and challenges me every day to continue to learn and expand my own knowledge in many different directions. I love being a mentor to my students beyond their time in the university and it gives me great joy to follow students along finding their own path after college.
When did you know you wanted to be a professor?
When I was asked to join an international team of designers and creatives to build a new design school in the northern part of Italy. I love combining my professional design consultancy and part-time teaching. They build upon each other, forcing me to stretch and never stand still. Over the past 18 years I especially enjoyed teaching in different universities, countries, and cultures.
What are you most looking forward to during your first year at Johnson?
To get to know the students, my colleagues, and hopefully soon the two campuses in Ithaca and also New York.
What's the best book you've read this year?
The biography by Dennis Mukwege, the 2014 Nobel Peace Prize winner and Congolese physician noted for his work in treating victims of sexual violence in the Democratic Republic of the Congo (DRC).

What do you do to recharge?
Going back to my roots in craft, making things and exploring new materials. Traveling to explore craft in different cultures, learning about people and feeding my curiosity.