New faculty introduction: Dragana Cvijanovic
Cvijanovic is an associate professor of applied economics and policy at SHA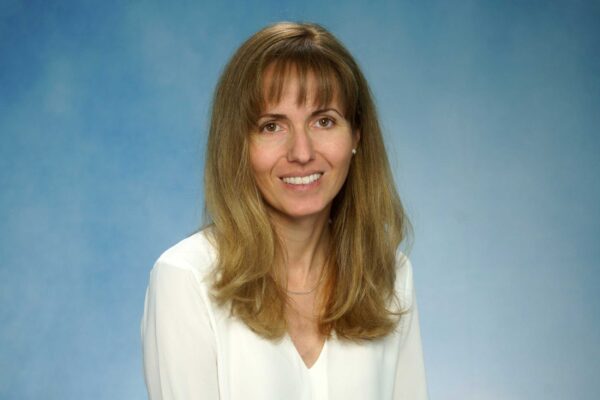 With the academic year upon us, meet the newest faculty from across the SC Johnson College of Business and learn about their academic focus, teaching, and interests.
Dragana Cvijanovic | Associate Professor | SHA
Education/Previous academic role: 
Ph.D. Finance at the London School of Economics. Previous roles include, Associate Professor of Finance at Warwick Business School, University of Warwick, Assistant Professor of Finance at Kenan-Flagler Business School, UNC Chapel Hill and at HEC Paris.
What is your research/teaching focus?
My research interests include real estate finance and investment, housing, household finance, and corporate governance. I have taught undergraduate- , MBA-, and Executive MBA-level Real Estate Finance courses, as well as Executive MBA Corporate Finance and Ph.D.-level Empirical Corporate Finance courses.  
What attracted you to the SC Johnson College of Business, specifically SHA?
SC Johnson College of Business and the Hotel School have a long history of inter-disciplinary outlook, which I found particularly exciting. It feels fantastic to be part of an organization that values thinking outside of the box, and which recognizes and values innovation, whether its is in teaching or in scholarship. I am surrounded by people doing fantastic work, from hospitality industry, food and beverage, to finance, agricultural, and environmental economics. Just being able to knock on the door (well, at least after we are back to office) of some of these great minds feels absolutely humbling and surreal.
Have you adapted your research or teaching focus in any way because of COVID-19?
As if I had a hunch, late last year, together with my co-authors from Imperial College London I started working on a project that explores possible links between public health and real economy. The last few months have certainly shown us that the two should not and cannot be taken in isolation. I believe that we have a lot more work to do in learning about how we can make more resilient economic systems, built on environmental and resource sustainability, while ensuring that public health and importantly, mental health are preserved and nurtured. 
What first sparked your interest in your research/area of study?
While doing my undergraduate degree in Computer Science (in London, UK), I loved going through listings of houses and apartments for sale or rent. I enjoyed comparing prices, locations, characteristics of these properties. Then, this became a past time of mine: whenever I would visit a new country or a new city, I would get a copy of house sale listings and just browse (this was at a time when online listings only started to come about, most of it was still in hard copy format, available from news stands). When I constructed the first house price index for Belgrade (Serbia), as part of my Masters Thesis, I realized (with the help of my wonderful advisors), that perhaps, this should be my calling. And a decade or more so later, here I am.
What's the best book you've read this year?
It's called "My Parents: An Introduction", By Aleksandar Hemon. It's a story about the author's parents' immigration from war-torn Bosnia, to North America. It is a portrait of his family's intimate details intertwined with the sweeping history of his native country (Yugoslavia). It is a book about inner wars, about the importance of food in the Balkans; about singing Ukranians, Yugoslav partisans, about the ingrained (and only natural) Eastern-European pessimism, and about a few bewildered Canadians.
What do you do to recharge?
Ride my lovely Pendleton bike, have a cup of ridiculously strong coffee in the morning while watching the birds in our backyard, and read with my children. Oh, and in my spare time, I like to move across continents, two young kids in tow.