Noteworthy: SHA Career Management and Centers & Institutes reinstate internship program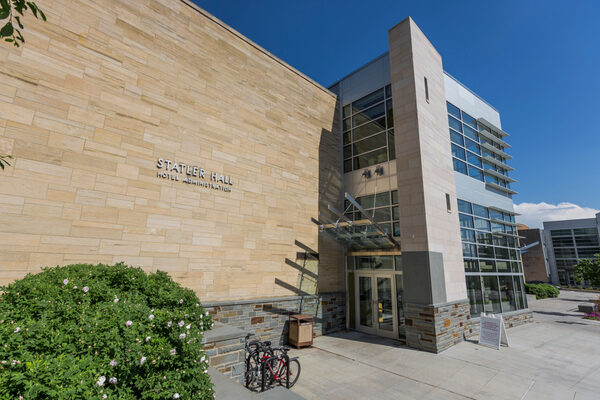 Hotelies have always worked as part of their professional education. "Work experience is essential to good training," says Jackie Doyle, Director of The School of Hotel Administration's (SHA) Career Management Center, voicing a principle central to the Hotel School's service industry ethos. Always looking for student opportunities, in January of this year the Career Management Center and the SHA's Centers and Institutes enlisted alumni and C&I board members in the effort to reinstate their C&I Internship Program.
Then the coronavirus came, with its devastating emotional and financial effects. "Because of the economic turmoil caused by the pandemic, internships have become very difficult to obtain for college students throughout the country," reports Professor Dave Sherwyn, and times have been particularly hard in the hospitality sector. Rescinded internship offers and other industry stresses created real concerns about the availability of that practical experience so central to student progress, but Doyle reports that the revitalized C&I Internship program is moving forward despite COVID-era setbacks. She credits C&I board member and alumni commitment. "SHA alumni recognize the value of the experiential education students receive during a summer internship," says Doyle, explaining why Hotelie alums are so willing to create and facilitate internship and externship placements. Sherwyn adds, "This is one of the many ways that our students, college, and schools benefit from our industry partnerships."
Variety of options under one umbrella
In this program, each center brings its own unique cohort of board member professionals to provide internship possibilities and introductions. Students register through Handshake and then search for industry-specific opportunities via the SHA center that's focused on their field. Those interested in entrepreneurship will go through The Leland C. and Mary M. Pillsbury Institute for Hospitality Entrepreneurship (PIHE); employment law students will search through the Cornell Center for Innovative Hospitality Labor and Employment Relations (CIHLER) link; research-focused students will find opportunities through the Center for Hospitality Research (CHR); restaurant, foodservice, and beverage management students are placed through the Cornell Institute for Food and Beverage Management (CIFBM); and real estate students will search the Center for Real Estate and Finance (CREF) page. The Cornell Institute for Healthy Futures (CIHF) has positions for students looking to combine hospitality and healthcare. The C&I Internship program offers a flexible array of options –ranging from 2-12 weeks, throughout the calendar year, with in-person or remote placements, all providing hands-on experience and connection with alumni and C&I Board members.
CREF has been active already. "When we reached out and asked them, CREF board members were excited to provide any assistance they could," said finance professor and CREF director Steve Carvell, adding that board members have offered "internships, career advice, and virtual meetings to discuss how our students can best position themselves to enter a very different real estate market from the one that existed a year ago." Daniel Peek '92, CREF board member and President of the Hotel Group at Hodges Ward Elliott (HWE), recently employed four Hotelies in HWE's summer internship program. "The students did a great job, despite most of them working remotely for most, if not all, of the internship. We felt very strongly about maintaining our commitment to them and giving them the best experience possible, despite market conditions."
CREF interns
George Sotelo '23, an international hotel real estate major, was one of this summer's interns, and he attests that his experience was educational and exciting. "Hodges Ward Elliot is a premier hotel brokerage firm that advises principal-side clients on raising money, selling, and buying. They are always busy," says Sotelo. "They were the first firm to close deals during the pandemic." During his ten weeks at HWE, Sotelo was able to work with senior management on significant live deals, "including creating a pitch-deck memo of a $300M deal and COVID-19 market impact reports for Raleigh and Atlanta that were sent to clients." One valuable take-away from these projects was to pay close attention to detail: "Treat everything you put out as if it's going external." Another piece of advice he'd offer is for interns to choose corporate headquarters when possible, as he did. Although he'd had previous hotel experience, Sotelo insists that this up-close experience in the central finance side of the hotel industry was pivotal to his learning about the more sophisticated side of hotel finance. The whole experience exceeded his expectations, Sotelo avowed. "It was a phenomenal. I'd recommend it to anyone."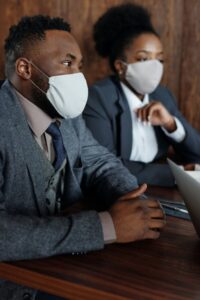 Alexandra Mantz '21 also interned at HWE this summer. As a marketing services management major minoring in real estate, she was one of three investment sales interns for the New York office, which is responsible for hotel market updates and market overviews for NYC, Seattle, and Tampa. Mantz was particularly grateful for HWE's focused daily webinars led by the founders, executives and directors, offering specific professionally-focused information. Like Sotero, Mantz found great value in the direct skills training she received, and adds that HWE's policy of including interns in daily employee meetings gave her an especially important look at what life might be like as an employee there. "Before this internship I wasn't sure if I'd be able to get a feel for the culture of an office, but they did a wonderful job of showing how they work together and value relationships, in addition to getting our hands-on real work experience."
Experience that's valuable for all involved
Pillsbury Institute board member Jacob Wright was a driving force behind the revitalization of the program. "I was so passionate about working to bring it back (for Pillsbury)," enthused Wright in an email, and once the idea was presented, all of the other C&I boards readily joined in. (Wright partners with Lee Pillsbury '69 in business and has been involved with the Pillsbury Institute for ten years.) Founder and CEO of Skyward Hospitality, Wright has employed many Hotelies as summer interns, and describes the internship program as beneficial for all involved, in the short and long term. "The students are so helpful, and the lasting relationships are rewarding as well." He's happy when interns stay in touch. "They learned a lot, but we too learned a lot by working with them. It's nice to see fresh perspectives and then what they're up to five, seven, ten years later." Wright expects Hotelie interns to work in an upcoming Adirondack venture this autumn.
Alex Susskind, SHA's Associate Dean for Academic Affairs, professor of Food and Beverage Management, and director of CIFBM, is gratified. "Our amazing CIFBM board members have been generous with their time and resources to help our students find employment opportunities during these challenging times. It reminds us of two important things: one, our industry leaders who support our C&Is understand the importance of having our students remain engaged in and connected to our industry and two, our industry is resilient and never stops finding innovative ways to move forward."
LEARN MORE:
Interested students should click here for the internship criteria and participation process.
Register with Handshake
Mary B. Lorson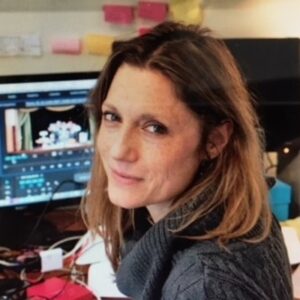 Mary Lorson is an academic content editor at the Cornell SC Johnson College of Business. A former high school English teacher, she is a writer of fiction, non-fiction, and music, and is the co-producer of "Senior Year, the Podcast."