How to train and attract future hospitality leaders?
SHA Dean Kate Walsh discusses the new world of hospitality careers, teaching, and industry hiring.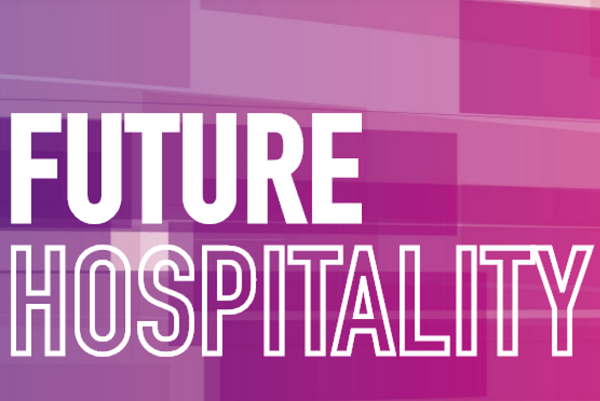 The hospitality industry is facing a massive challenge in its human capital recruitment, development, and retention due to the COVID-19 pandemic. This is leaving large and small players in the industry asking themselves, how will we attract and train future leaders and young talent during and after this crisis?
In a recent Future Hospitality Summit panel, Dean Kate Walsh discussed how the pandemic has impacted recent SHA alumni, how it forced changes in SHA teaching and training, and how hospitality hiring can attract some of the best and brightest students—from SHA and elsewhere—onto their teams.
Here are four main takeaways from Walsh's expert panel remarks, highlighting both the strength of SHA students and alumni, and potential for hospitality employers to net the best talent:
Recent SHA graduates are doing quite well, despite COVID
"We have just an incredible success story of how our faculty, students, and staff came together during the pandemic, and the infrastructure Cornell built to safely open. And, I'm really excited to share that even with this pandemic, our recent graduates have done very well on the job market. We typically have about a third of our students who pursue hospitality operations jobs, a third who pursue asset management, consulting, and real estate positions—which very much makes up the backbone of the industry—and a third who are in tech starts ups or getting hired by our alumni who are industry leaders in that space. So, we have many of our Class of '20 students employed and our mean starting salary this year about $72k US."
Students/young alumni are ready to work hard and grow their careers
"What we know about millennials and our graduates right now is that they are looking for a couple of key things. They are super adaptable and flexible, and they want to learn and grow, so they're looking for an environment that's diverse, and that's full of opportunity for them. Over 40% of folks in this age group have bachelor degrees and they're burdening a lot of debt, so they're also hyper focused on reducing that debt. All of those criteria mean that we have this talented group of young professionals who are looking to work hard. The number one reason they leave the hospitality industry is that they are working for an employer where they don't see an opportunity to grow. We have to have [current hospitality] leaders committed to development, to investing in the talent and to showing them the career path."
SHA's teaching has adapted to online learning for local and global students
"We always had an asynchronous platform of learning. We have about 120 online courses in our non-degree space, which are doing really well globally. And now we have synchronous online opportunities, and we really see the opportunity for our faculty to reach learners across the world in a real-time setting. [Along with adapting traditional hands on courses to online, such as with wines and our restaurant management courses], we're zooming in leaders all day long in and out of our classrooms, even for 15 or 20 minutes at a time, so our educational experience had become even more rich and vibrant, and we think that's going to continue post pandemic."
To attract top student talent, it's all about building relationships
"When we think about what we're teaching our future leaders to do…it's bringing technology and people skills together. Our students graduate thinking strategically about how to be emotionally intelligent, gracious, hospitable, globally-thinking leaders who know how to use data to strategize and innovate. The companies that are so exciting for our students, engage with our students their very first year, even for some before or as they arrive. And they partner with us to provide opportunities for our students to do engage experientially, to play with data, to do internships, come to our classrooms. They form relationships—it's a relationship-driven business—and so if [hospitality companies] are interested in finding talent they should consider providing opportunities to innovate using the prospective talent. At its core, I think it's about having that conversation and building that relationship with the schools with whom you want to interact as soon as you can."
The objective of the Future Hospitality Summit conference was to bring together corporate leaders, hospitality operators, academic minds, and government entities from around the globe for a summit designed to help the industry position itself for the current and new world realities around hospitality and travel.