Student Voices: Meet Kamillah Knight, Executive MBA Metro NY Class of 2022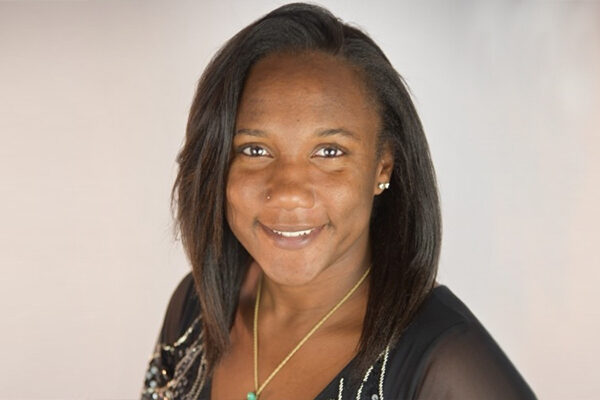 Diversity and inclusion leader, triple-red Cornellian, and firm believer in Cornell's founding principle  "… any person … any study", meet Kamillah Knight '13, MPA '15, Executive MBA Metro NY Class of 2022.
Recently named director of diversity and inclusion for Ferrero North America, Kamillah says she made the transition to this role from her role as diversity and inclusion lead at Unilever, "thanks to the advice of one of my classmates." Kamillah is also the co-founder of Éclat Culture, an LLC focused on coaching and consulting on diversity and inclusion and organizational psychology. She earned all her degrees at Cornell, including a BA in economics and sociology with a minor in Spanish and a Master of Public Administration in 2015. As a student in Johnson's Executive MBA Metro NY program, she connects with classmates on alternate Saturdays and Sundays. Learn more about Kamillah in this Q&A.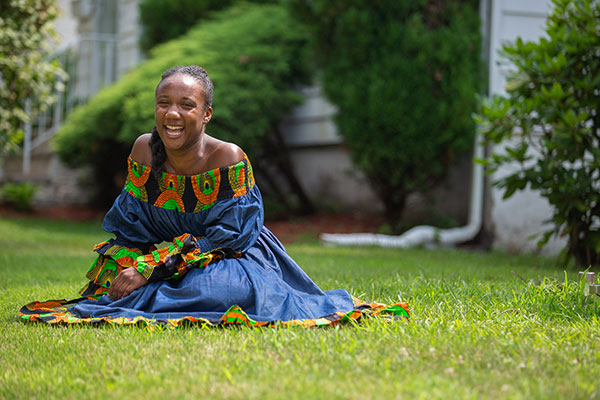 Why did you decide to pursue an Executive MBA?
I chose to pursue an EMBA because I felt that there was more for me to learn around how a business functions. I have been in supply chain, sales, and now HR, but wanted to learn more about finance, marketing, and more.
 What career goals will it help you achieve?
My goals are to one day be a chief diversity officer—to continue to help influence how diversity, equity, and inclusion is practiced and engages people in the workplace. I want to change the way that we as people interact with other people. I truly feel that the learning that I am gaining both in the classroom and by engaging my classmates is going to shape me into the leader that I want to be and should be!
 Why did you choose Johnson at Cornell?
I chose Johnson at Cornell because I believe in the Cornell motto "… any person … any study" and its alignment with who I am as a diversity and inclusion professional. I also believe that I am what I call Cornell through and through—this university has helped to shape my life in so many ways that it wouldn't even make sense for me to go anywhere else. I also genuinely love the Johnson School and the things that they expose the students to. I had the chance to experience some of it when I did the Sustainable Global Enterprise immersion during my MPA program. I also really liked how this program is more general and doesn't silo me or force me to pick a track like other programs. For this reason, it is more aligned with my goal of understanding a business more in full.
 What aspects of the Executive MBA Metro NY program do you most value?
I value the location of the program—even though we are virtual, the fact that it is based in New York City is a plus for me as far as getting to campus. Also, because it is based in New York City, students have access to different professors, companies, and programming that we might not otherwise be exposed to. The thing I love the most about the program is the level of diversity that my classmates represent in terms of ethnicity, background, career paths, and personality. It is not a homogenous group; I really am learning both inside and outside of the classroom.
Did you have second thoughts about starting your MBA during the pandemic? If so, what tipped the scales in favor of starting this year?
I definitely had second thoughts, because I thought I would have a hard time taking it as seriously and/or gaining as much with it being virtual. I also thought that I would be missing a huge piece of what I was looking for from an MBA program by not being able to meet up and connect with my classmates and professors in person. What ultimately tipped the scales is how honest the administration was about where they were and where they were going in response to the pandemic. I also really appreciate the different forms of engagement offered to students prior to the start of the program. That showed me just how much they care and are trying. It gave me a feeling of connectedness, in the sense that we are all on this journey together and would more or less figure it out together.
 What, if anything, surprises you about your virtual classes?
I am surprised at how engaged I am and how much I am still learning. Of course, I thought the program would provide me with a lot. But I feared how much I would really get from it without it being in-person—including not being able to be social with my classmates. I'm blown away at how much I have learned and how available and patient the program administrators and professors have been as we all figure this virtual "thing" out. It has also been a breath of fresh air for me in how my classmates have been so supportive and willing to meet in small and safe groups in substitution for what we would normally be doing—especially with some classmates offering their workspace to host events and classmates.
 Are you connecting with your cohorts and making new friends in spite of virtual classes and social distancing? Can you describe what it's like to make new connections in a purely virtual setting?
A huge part of the reason I decided to be in an EMBA program was to network with my classmates and develop friendships of a lifetime. I am definitely connecting with as many classmates as I can through informal virtual meetings, by attending small meets-ups with class mates in Central Park or outdoor bar seating, for example, and by speaking about diversity and inclusion at some of the organizations where my classmates work. It is not an easy feat to make connections virtually. In many ways, I have had to push myself to reach out and talk to people more than I would, normally, and push myself to attend events that are in-person or virtual even when I might be tired or a little busy so that I can make those connections. It has proven to be worth it!
Have you joined any student clubs? If so, which ones?
I have not joined any clubs at this time, in part because I participated in the Sustainable Global Enterprise club, which would be the one of most interest to me, when I was in the Cornell Institute for Public Affairs MPA program. Also, I was recently elected to be one of three representatives for my class, which is where my energy will be focused before choosing to engage in a club. I am excited to support my fellow classmates and connect my class with other groups that I am affiliated with within the university.
What's one thing you've learned so far from your MBA experience?
One of the things that has stuck with me thus far is being cognizant of how I show up as a leader, how the little things that I do can make all the difference in how someone sees me, approaches me, and is willing to follow my lead. It is a concept that came from reading and discussion in Professor Michelle Duguid's Managing and Leading Organizations course. I believe it has stuck with me because I am currently embarking on a new career journey where I will be on-boarded virtually—and since being on video is not the same as being in person, everything I do and say, big and small, should be done with care.
What have you most enjoyed about being a Johnson MBA so far?
I have enjoyed the level of creativity that both the university and my classmates have brought to the program in light of being virtual and unable to enjoy the in-person interactions that many students and professors are used to. So many cool activities—like the virtual murder mystery, small class meet-ups, and virtual happy hours—have helped me manage myself and get to know people while on lock-down. While it can never be the same as being in person, it has been a great substitute!