Student Voices: Meet Diana Yuh-Jy Lin, One-Year MBA Class of 2021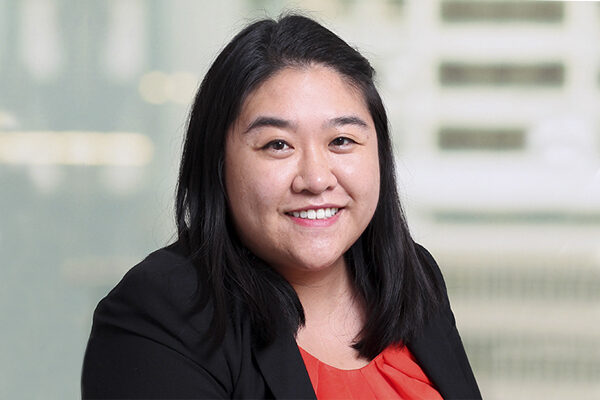 An experienced business manager and Big Red Ventures fund manager who enjoys representing, supporting, and connecting with classmates as a Student Council representative, meet Diana Yuh-Jy Lin, One-Year MBA Class of 2021.
Before enrolling at Johnson, Diana worked at EY as a manager in their EY-Parthenon strategy and transactions group. She holds BS degrees in accountancy and finance and an MS in taxation from the University of Illinois at Urbana-Champaign. As a student in Johnson's residential, Ithaca-based One-Year MBA program, she took core classes over the summer with Johnson Cornell Tech MBA students. She and her One-Year MBA cohorts are continuing their degree program with classmates in the residential Two-Year MBA programs. Learn more about Diana in this Q&A.
Why did you decide to pursue an MBA?
Pursuing an MBA has been a lifelong goal for me. I believe in investing in an MBA to improve my skill sets, expand my network, and round out my professional experiences.
What career goals will it help you achieve?
An MBA will help broaden my business management experience and electives will help me to explore new areas of interest. This experience will equip me with additional tools and resources to be an innovative leader and effective problem solver for business organizations.
Why did you choose Johnson at Cornell?
I chose Johnson at Cornell for the close-knit community. After attending the 2019 Johnson Women in Business event, I knew I wanted to go to Johnson because of the collaborative, compassionate, and dynamic community of individuals I met there.
What aspects of Johnson's One-Year MBA program do you most value?
Meeting new people, including many classmates across programs. It was great to meet my Johnson Cornell Tech classmates as we navigated the summer core courses, core teams, and virtual classes together.
Did you have second thoughts about starting your MBA now, during the pandemic? If so, what tipped the scales in favor of starting now?
No, I didn't. I knew that starting my MBA during the pandemic would be different because of virtual classes. I really appreciate how transparent the administration, faculty, and staff were in terms of communication and connection as we were navigating a new normal together.
How many of your classes are in person and how many are virtual?
I have two in-person classes and three virtual classes.
What, if anything, surprises you about your virtual classes?
Virtual classes have allowed more opportunities for participation and interaction. People are able to share thoughts and comments through chat, and that has enriched class discussion. I also learned that Zoom fatigue is very real and a quick, ten-minute break will do wonders!
 Are you connecting with people and making new friends in spite of virtual classes and social distancing?
I am connecting with classmates through informal Zoom chats and small meet-ups. Student clubs offer another great opportunity to get involved at Johnson and meet new people. I have also enjoyed meeting classmates across the Two-Year MBA and One-Year MBA classes through Johnson Cohorts, a cohort system launched in 2018 to foster a more inclusive, supportive, and spirited residential MBA experience. Each Johnson cohort is named after one of New York State's Finger Lakes: Keuka, Honeoye, Skaneateles, Otisco, Conesus, and Owasco. I'm part of the Honeoye cohort. Go Honeoye!
Have you joined any student clubs? If so, which ones?
I am a member of Johnson's Student Council and serve as one of the One-Year MBA representatives for our class. I have enjoyed the opportunity to represent, support, and connect with classmates. Venture capital is another area of interest for me, and I'm excited to be a fund manager for Big Red Ventures, an early-stage VC fund at Cornell.
What's one thing you've learned so far from your Johnson MBA experience?
Health and wellness are important and even more critical during COVID. In an MBA, there are so many courses, events, or clubs to get involved and it can be easy to overcommit and become overwhelmed. It is important to know what's most valuable to you and prioritize which key activities and clubs to get involved in. Don't be afraid to protect your time and say no to activities.
What have you most enjoyed about being a Johnson MBA so far?
Being a part of the Johnson community. Everyone has been supportive of one another in class and willing to share and help each other, from listening to pitches and coaching each other for PARS (behavioral interview questions) to case preparation.