Student Voices: Meet Molly Doruska MS '22, PhD '24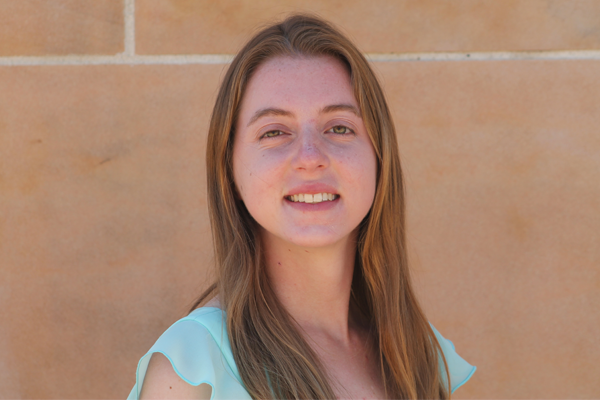 An award-winning student in economics—meet Molly Doruska, MS in Applied Economics and Management Class of 2022 and PhD in Applied Economics and Management Class of 2024.
Guided by the goal of becoming a research scholar and university professor, the Iowa-native is elevating her knowledge of economics and management in the classroom and through her work with Cornell DICE, an organization focused on diversity in Cornell economics.
Doruska comes to Dyson after having been awarded numerous prizes, awards, and scholarships for her undergraduate economics work at Lawrence University in Appleton, WI. Learn more about her and her experiences at Dyson in the Q&A below.
Why did you decide to pursue a MS and PhD degree at Dyson?
I chose Dyson because of the people at the school. The research pedigree of the faculty is amazing, but the support at Dyson from fellow students and faculty convinced me that this was the program for me.
What career goals will it help you achieve?
Dyson has a strong reputation and I know that the MS and PhD programs will provide me the training to become a researcher and academic.
What aspects of Dyson's MS and PhD programs do you most value?
The professors here are extremely supportive of the students. They are always willing to talk about research and offer advice. They also push you to think deeper and become a better researcher.
What's one thing you've learned so far?
I've learned so much in my year and a half at Dyson. Economics can seem super segmented into fields, but my experience at Dyson has taught me that these fields are all connected. Each can offer different perspectives that allow for a deeper understanding of what you are studying.
Is there a faculty or staff member that has gone above and beyond to help you?
Professor Brian Dillon has gone out of his way to make sure the incoming economics students feel welcome and are able to connect to other students in the program. This year he organized a small, socially distanced hike for everyone.
What have you most enjoyed during your time at Dyson?
I've been a part of two different research projects, one with Professor Chris Barrett and one with Professor John Hoddinott. Both exposed me to different ideas. I was able to make meaningful contributions to important projects while learning many things along the way.
What words of wisdom do you have for future and current students?
It can be very nerve wracking reaching out to faculty about research, but the faculty at Dyson are always happy to talk. Also, Bridget Richardson and Michelle Taber are super helpful with all the administrative details, so don't freak out about those.