Student Voices: Meet Osman Ghafoor, Executive MBA Americas Class of 2022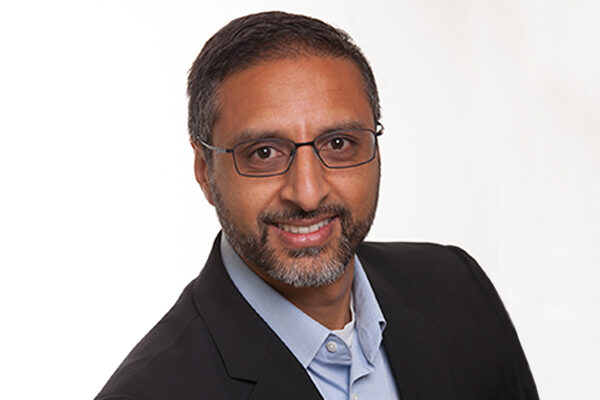 An IT manager who leads an offshore team of developers—meet Osman Ghafoor, Executive MBA Americas Class of 2022.
A senior systems manager at Silver Lake Partners in Saratoga, Calif., Osman holds a BA in accounting and finance from the University of Brighton in the U.K. As a student in Johnson's Executive MBA Americas program, he connects with classmates throughout North and South America through live, interactive videoconferencing during weekend classes held every other Saturday and Sunday. Learn more about Osman in this Q&A.
Why did you decide to pursue an Executive MBA? What career goals will it help you achieve?

I want to obtain a rounded education related to business and entrepreneurship and see advancement in my career and network.
Why did you choose Johnson at Cornell?

I like the idea of actually meeting in a local boardroom plus a residency, I like the course curriculum, and Johnson has a great brand name.
What aspects of the Executive MBA Americas program do you most value?

I like the teamwork, the delivery method, and the fact that there is continuous improvement of the program; feedback is actually acted upon. The course is kept up-to-date with newer content that shows constant review.
Did you have second thoughts about starting your MBA now, during the pandemic? If so, what tipped the scales in favor of starting now?
I did somewhat, because one of the reasons I wanted to do this program was so that I could still meet the cohort in person. But all the other factors mentioned above tipped the scales, and Zoom sessions have actually been very good. It has been better than I thought it would be, because we are still interacting with our boardroom cohorts regularly, so it still feels like we are doing teamwork.
Are you connecting with your cohorts and making new friends in the Executive MBA Americas virtual class environment? Can you describe what it's like to make new connections in a purely virtual setting?
Yes, I'm making new connections mainly in my local boardroom, the team I work with most often. We have plans to meet up with others on the West Coast, but I hope to expand upon that too.
What's one thing you've learned so far from your MBA experience?

The Business Decision Making module has been useful already and so has [coursework on] how to better understand my team.
What have you most enjoyed about being a Johnson MBA so far?

I really have enjoyed the academic aspect again, learning in an environment with a supportive boardroom.