Country Clubs and Crisis: How one segment of the hospitality industry is surviving the pandemic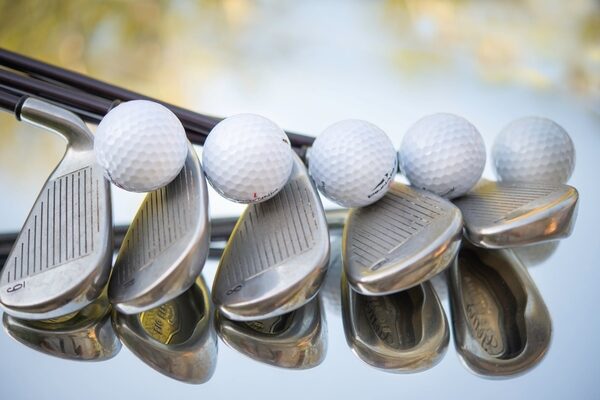 Seventeen percent of America's restaurants permanently closed in 2020 (source: CNN Business). By the end of last year, hospitality workers saw an unemployment rate of 16.7% (source: U. S. Bureau of Labor Statistics). It is no surprise that in the face of a deadly disease, travel restrictions and shutdowns have hit the leisure and hospitality industry the hardest. Yet, one segment of the industry that appears to be thriving is country clubs. Unlike other businesses in the hospitality industry, country clubs are exclusive, offer socially-distanced outdoor amenities and activities, and allow people who can afford it, a way to escape without flouting CDC guidelines or travel restrictions. While restaurants and hotels across the country saw record low revenues, country clubs saw record high interest in memberships.
As hotels and restaurants in the U.S. continue to struggle with restrictions, country clubs are surviving–how?
Increased interest in golf
The pandemic has accelerated interest in the sport, with golf associations reporting 20.6% increased interest year-over-year for the month of August (source: The Wall Street Journal). More than ever, golf is an appealing activity because it is played in small groups outside and at a distance from others. COVID-19 guidelines prepared by the PGA Tour, LPGA Tour, U.S. Golf Association, and more have helped rebuild consumer confidence in golf clubs across the nation, too. The $85 billion golf industry has also benefited from travel restrictions. With consumers unable to spend their vacation budgets in far-off places, they're diverting their disposable income to local businesses that offer resort-like amenities, like golf clubs.
Country clubs are benefiting from an increased national interest in golf; however, not every segment of the hospitality industry is able to capitalize on this trend. Some hotels with golf courses may have found a revenue safety net in the face of social distancing restrictions, but most hotels and restaurants, especially those in urban settings, do not have golf courses to offset the extraordinary costs of operating during COVID-19 (source: The Philadelphia Inquirer).
Prioritizing safety and creating value for members
To further understand how country clubs are weathering this storm, while the rest of the hospitality industry continues to struggle, I spoke with Stephen Kohr, general manager, and Matthew Sherman, restaurant manager, of Woodland Golf Club, a country club in the Greater Boston area. We spoke about how country clubs innovated their way through the pandemic. With some people refusing to wear masks or social distance, Kohr explains that clubs that were able to lead by example and trust medical experts ultimately won the safety and trust of their memberships. Country clubs still need to provide value to their captive membership even when the government is putting pressure on their day-to-day operations. In the Greater Boston area, country club leaders came together to learn how to better innovate and engage with their communities. These clubs established marketplaces, where they would sell groceries, prepared foods, even offering a-la-carte curbside pick-up service twice a week. Kohr and Sherman report that country clubs, specifically in the Greater Boston area, have seen healthy membership retention and continued interest in joining.
Recurring revenue models and subscriptions encourage innovation and provide a safety net
The dues business that country clubs operate in are known as recurring revenue models. Recurring revenue models create fixed income from companies' customers. Rather than constantly having to sell to new customers who may not return, like a restaurant or a hotel, country clubs' recurring revenues from membership dues build a level of engagement outside of traditional brand loyalty. Membership dues not only safeguard against potential revenue loss from mandatory closures but allot organizations time and resources to find new ways of satisfying their customers' needs and perfecting their core product.
Subscription-model businesses use recurring revenue as their primary source of income. For a monthly or annual fee, members can enjoy over 3,000 movies from Netflix, easy-to-cook meals from Blue Apron, personalized beauty and grooming products from Birchbox, and more. Even Panera Bread has launched MyPanera+ Coffee, an unlimited coffee subscription beginning at $8.99 a month. In the hospitality industry, subscriptions look like membership dues at a private club, like the Fitler Club in Philadelphia and the Battery in San Francisco, which both secured over 80% of their existing memberships despite lockdowns. New concepts are emerging, too. Inspirato, offers exclusive trips across the globe at a monthly cost of $2,500, and Selina, a boutique hospitality brand, is moving 50% of their rooms to a subscription-based business model (source: Travel Weekly). These recurring memberships do not simply mean prosperity in national and worldwide lockdowns. It means that companies are better off in times of crises, when they move from traditional brand loyalty to a better-defined relationship with their customer.
Will the hospitality industry embrace subscription models?
If businesses in the hospitality industry wish to pivot to a subscription-based business model, or introduce recurring revenue streams into their current business model, they have to be innovative, offer real value, and adapt to the new economy and new understandings of hospitality after this pandemic subsides. Will hotels leverage their vendor relationships to create boutique grocery experiences for their local communities? Could big box hotel chains develop streaming content with their extensive network of restaurant and hotelier partners, taking a tip from Disney's Disney+ streaming service? Is there an opportunity for airlines to create a subscription product, outside of expiring brand loyalty points?
In the U.S., we may not see all of these innovations, as larger companies received most of the $525 billion in Paycheck Protection Program loans, while most individuals received up to $1,800 in stimulus checks (source: Forbes). Consumers put pressure on companies to improve the customer experience or product by being vocal and spending their money only where they see value, despite the worst of market conditions. With less money coming from consumers' and more money coming from government subsidies, many businesses may face less pressure to innovate, even when their survival depends on it. Ultimately, companies may not be incentivized properly to prepare for what exists after COVID-19.
This is not our last pandemic. Scientists have warned the world that humanity has "created 'a perfect storm' for diseases from wildlife to spill over into humans and spread quickly around the world" (source: BBC News). The travel and hospitality industry will need to innovate now to survive the current pandemic and prepare for the next one. Recurring revenue streams could be their lifesaver.
Sources
Jordan Valinksy, "10,000 of American's restaurants have closed in the past three months," CNN Business, December 9, 2020, https://www.cnn.com/2020/12/08/business/restaurant-closures-coronavirus/index.html, accessed January 24, 2021.
"Workforce Statistics," U. S. Bureau of Labor Statistics, https://www.bls.gov/iag/tgs/iag70.htm, December 2020, accessed January 24, 2021.
Candace Taylor, "Before Covid, Golf Club Communities Were in the Rough. Now They're Seeing Green," The Wall Street Journal, December 9, 2020, https://www.wsj.com/articles/golf-club-communities-covid-11607528976, accessed January 24, 2021.
Joe Juliano, "Golf is booming in popularity during the COVID-19 pandemic," The Philadelphia Inquirer, September 27, 2020, https://www.inquirer.com/sports/golf-increase-business-coronavirus-pandemic-philadelphia-national-courses-rounds-equipment-20200927.html, accessed January 24, 2021.
Christina Jelski, "Subscription hospitality businesses work to keep members," Travel Weekly, August 5, 2020,https://www.travelweekly.com/Travel-News/Hotel-News/Subscription-hospitality-businesses-work-to-keep-members, accessed January 24, 2021.
Jonathan Ponciano, "New PPP Loan Data Reveals Most Of The $525 Billion Given Out Went To Larger Businesses—And A Few With Trump, Kushner Ties," Forbes, December 2, 2020, https://www.forbes.com/sites/jonathanponciano/2020/12/02/new-ppp-loan-data-reveals-most-of-the-525-billion-given-out-went-to-larger-businesses-some-with-trump-kushner-ties/?sh=30d421835a43, accessed January 26, 2021.
Victoria Gill, "Coronavirus: This is not the last pandemic," BBC News, June 6, 2020,https://www.bbc.com/news/science-environment-52775386, accessed January 24, 2021.