The Importance of Social Listening: Using Technology to Provide Personalized and Customer-Centric Service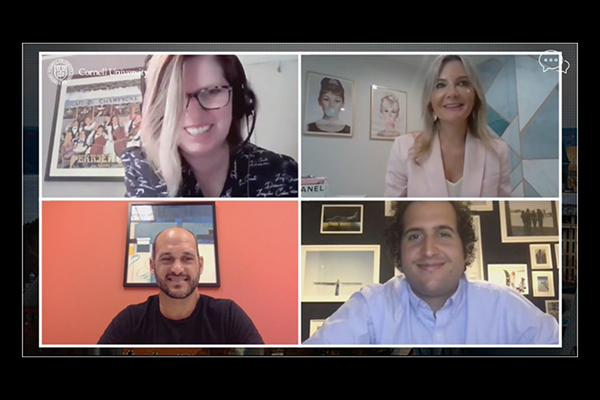 Every day, billions of people all over the world use social media to communicate with each other and their favorite brands. Consumers, more than ever, are increasing their digital presence and engagement with companies on social media, leading to a wealth of public information regarding their likes, dislikes, activities, and much more. Hospitality companies that proactively monitor and respond to their social media networks, a practice known as "social listening," have a unique opportunity to truly know and delight their guests with one of a kind, personalized experiences.
On June 2nd, the School of Hotel Administration's (SHA) Center for Hospitality Research (CHR) hosted a virtual keynote to explore how hospitality companies can leverage social listening to deliver personalized guest experiences. The keynote was moderated by SHA's Kathy Latour, the Banfi Vintners Professor of Wine Education and Management. She was joined by Dr. Ana Brant, global director of research and experience design at Dorchester Collection. Brant, an adjunct professor at Pepperdine University's Graziadio Business School, and LaTour co-authored the paper, "Social Listening to Create Bespoke Customer Experiences: Best Practices for Hospitality Operators," that inspired this keynote. Also on the panel was Ian-Michael Farkas, a CHR board member and vice president of the Americas at Local Measure, a customer communications management platform, and Liam Fayed, co-founder and chief brand officer of Surf Air Mobility, a company transforming airline experiences using technology.
Here are the top takeaways from the discussion.
What happens in the digital world has implications for the physical world
Social media is no longer just a space for people to share photographs with friends and family. Referencing Miami Mayor Francis Suarez's Tweet that triggered an exodus of tech companies from Silicon Valley to Miami, Farkas explained how social media has become a public forum with real implications for businesses. Today, a single Tweet or Instagram post going viral can impact a company's bottom line—or an entire city—considerably. To ensure social media works in their favor, Farkas urged companies to incorporate it into their business strategy.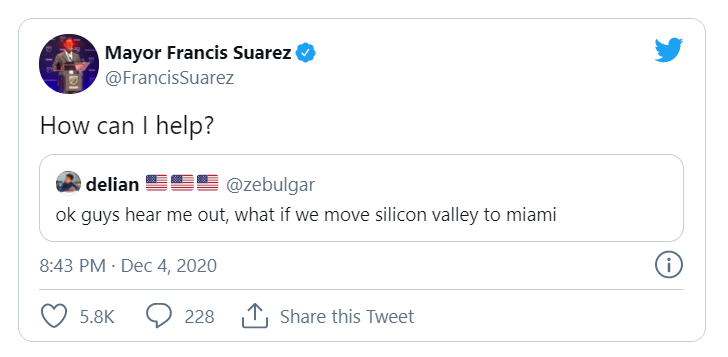 Tune into the right channels and always respond
Of equal importance for brands, is remaining social media channel agnostic (i.e. being equally available on all channels because each one presents an opportunity to engage with guests), and understanding which channels will be more, and less, effective for their business. For example, a boutique hotel wanting to attract guests with its trendy design may find more value in visual media like Instagram versus written media like Twitter.
For a lot of guests, social media has taken the place of traditional forms of communication like phone calls, and guests are learning that with some brands they will receive quicker responses over social media. Brant emphasized that just as one would never ignore a guest email or phone call, one should not ignore guest interactions on social media.
Social listening is about reacting and responding—not snooping
As evidenced by the growing number of influencers on social media, it has arguably never been easier for individuals to promote their personal brands, and it is not uncommon for individuals to share where they are eating or what they are wearing on their social media accounts. In the hospitality space, guests are posting about their experiences—including information about why they're staying at a specific hotel (e.g. wedding anniversaries, birthdays, or graduations)—in real time, tagging properties on social media to signal "I'm here! Engage with me!", and offering up information that hotels don't yet have in their databases. The key is that social listening is only used with guests who choose to engage. To Brant, it's not about snooping on guests' social media accounts, but rather being sincere and responding to guests when they reach out to a brand. She summed it up with three rules: 1) don't be intrusive, 2) operate ethically and legally, and 3) only engage with guests who engage with you.
Leverage technology to delight the customer
How exactly are hospitality brands using social listening and technology to delight their customers? Fayed spoke about how his company, Surf Air Mobility, leverages Slack, a team communication tool not typically used for customer communication, to provide one of a kind experiences. By using Slack to communicate in real time with passengers, Fayed's team can be proactive. Once, when a plane was delayed, the ground team used Slack to take passengers' Starbucks orders and had their coffee ready for them upon arrival. Another time, a passenger on his way to Santa Barbara mentioned his favorite beer. On his next flight, the ground team made sure the plane was stocked with it.
Social Listening: A necessary tool for thoughtful, customer-centric service
According to Statista, 87% of smartphone owners use social messaging apps like Facebook Messenger and WhatsApp, which together, boast 3.3 billion users—close to half of the world's population—and counting. Today, social media is undeniably where most customers are to be found, and companies that are able to transform online interactions into delightful offline experiences will build loyalty and improve customer satisfaction, two compelling reasons to start listening.
Watch the full recording here to learn more about social media listening and its place in business strategy.
Copyediting provided by Nicole McQuiddy-Davis.