New faculty introduction: Paul Clancy
Paul Clancy is a visiting senior lecturer at Johnson.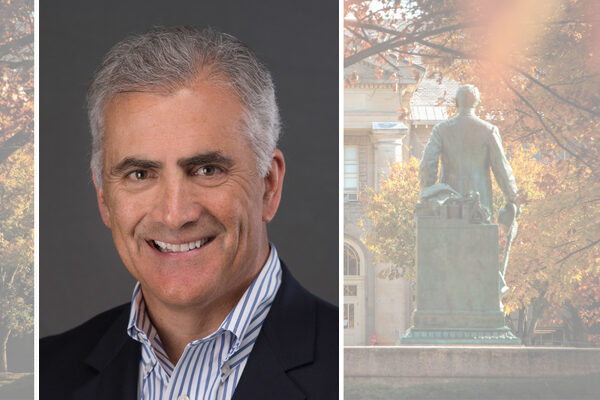 With the spring semester just beginning, meet our newest faculty member, Paul Clancy, and learn about his area of expertise, what he will be teaching, and his interests.
Paul Clancy | Visiting Senior Lecturer | Johnson
What are your research and teaching areas of focus?
I am a visiting lecturer of finance for Ithaca-based residential programs at the Samuel Curtis Johnson Graduate School of Management.
What class will you be teaching this year?
I will be teaching the Corporate Finance Immersion practicum to first-year graduate students in the Two-Year MBA program. I am super excited.
What attracted you to the Cornell SC Johnson College of Business and to the Samuel Curtis Johnson Graduate School of Management, specifically?
I was drawn to the immersions. The immersions are a very unique and practical approach for advancing the knowledge of future business leaders. I am a practitioner, having worked in finance, strategy, and management for corporations for the last 35 years. Additionally, I was drawn to the Cornell culture—a serious university with a caring culture.
Have you adapted your research or teaching focus in any way because of COVID-19?
I am new to teaching. But, I expect Zoom will be a new experience in teaching—hopefully for not too long!
What are you most looking forward to during your first year at Johnson?
I am most looking forward to interacting with the students. I hope to help them in a small way by helping each student set a path forward.
What's the best book you've read this year?
The best book I've read this year is Dear Shareholder: The best executive letters from Warren Buffett, Prem Watsa and other great CEOs. I highly recommend it for aspiring business leaders.
What do you do to recharge?
 I recharge by going to the beach. I love it. All four seasons.