Center for Hospitality Research hosts panel with industry leaders on customer social engagement
Faculty and industry experts from Best Western Hotels and Medallia convened for a virtual keynote - Customer Social Engagement: Loyalty, Reputation, and Profits.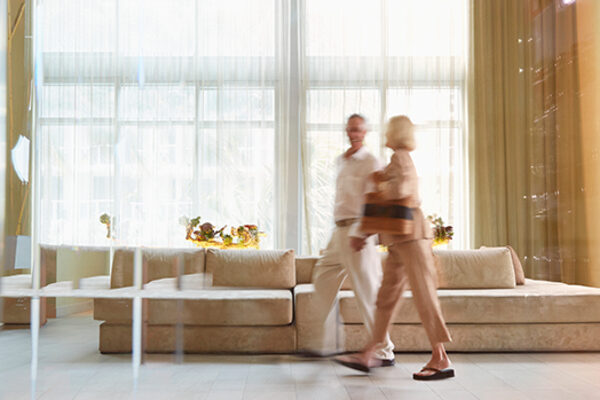 The panel, led by School of Hotel Administration professor Christopher Anderson, featured Tammy Lucas, vice president of marketing for Best Western Hotels and Resorts, Michael Morton, vice president of operations for Best Western Hotels and Resorts, and Geoffrey Ryskamp, global head of hospitality for Medallia. The session explored how guest surveys can increase customer satisfaction and engagement.
Ryskamp noted that Medallia has contributed to Best Western's recent growth by predicting guest patterns through AI and Medallia's customer-feedback management software platform. The panelists dove into a discussion of a multi-year sample of guest interactions at Best Western Hotels as facilitated by Medallia, analyzing the role of satisfaction surveys in quantifying the impact of private interactions with customers.
Facilitating guest satisfaction surveys
In evaluating the results of these studies, the panel addressed three broadly connected issues related to customer social engagement: supporting customer feedback, promoting guest satisfaction through individualized interactions, and increasing revenue with these engagement tactics. Anderson explained:
Not only is engagement through GSS going to increase more representative reviews, it has the propensity to increase satisfaction and the potential to share those reviews down the road. As a 'super win,' it also has this chance of increasing loyalty and direct booking tendencies– so it has a positive financial impact.

First, Anderson dissected self-selected online reports to quantify under-reporting bias. He highlighted the factors that motivate first-time and independent reviewers, and brought attention to the importance of facilitating and supporting customers' feedback channels in bringing in representative reviews.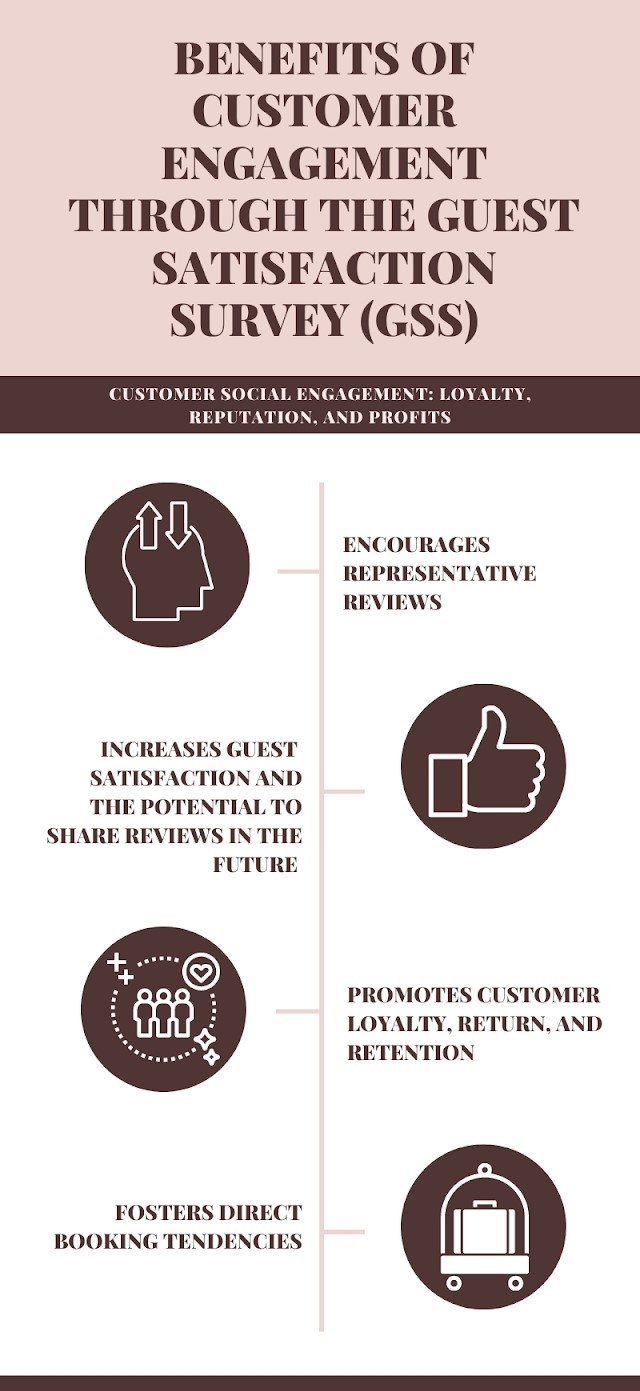 Lucas affirmed the value of creating such outlets for feedback. "Looking at engagement metrics with customers, we have been able to correlate positive reviews with [Guest Satisfaction Survey] scores and with increased revenue," she added, noting the significance of social media in facilitating a "holistic approach" to customer response.
Customer engagement promotes customer satisfaction
Anderson also evaluated data quantifying the impact of private managerial responses upon guest satisfaction and guest propensity to share feedback, determining that these "one-to-one communication vehicles" provide a means for properties to facilitate digital interaction and engage with customers privately. Evidently, this practice has implications for customer satisfaction and loyalty transitions down the road.
Lucas and Morton attested to the importance of this customer response interaction, which the Best Western brand emphasizes in communications to its individual hotels. Even in light of a service failure, properties who engage with customers can ensure a greater degree of customer loyalty and return, which can be gauged via Guest Satisfaction Surveys. "People know there are going to be problems– in any industry, there are going to be customer service challenges. It's how they see [properties] responding to those reviews or feedback in a way that makes people comfortable that they get it, that they are responding professionally," Morton said. "Hopefully, if they can get the guest taken care of, then we can solve that issue and get guest return, and have guests tell others– 'I had a problem here, but they took care of it, and they resolved it to my satisfaction.' That's key."
Ryskamp drew upon his cross-industry experience to attest to how different companies have promoted customer retention through client interactions, noting that the hospitality industry was among the first to leverage the power of social reviews, with Best Western being a pioneer in this practice. Such reviews influence purchasing behavior across industries, and response involvement and guest engagement can secure the loyalty of customers who are trying a company's brand for the first time.
Customer loyalty and membership programs
The hard data analysis concluded with Anderson examining the ways in which privatized customer interactions can increase loyalty tier transactions and participation in membership programs, underscoring how customers' direct booking tendencies are a product of their membership tier and loyalty status.
Tammy Lucas, vice president of marketing for Best Western Hotels and Resorts, on how customer feedback has helped shape Best Western's loyalty membership program:
Customer feedback has been so valuable, whether its terms and conditions on promotions, or sharing feedback that something was confusing, we listen to that and we take care of the customer in the environment that we can…We turn that into absolute loyal customers– whether they're base members or elite members, one night stayers or fifty night stayers. It's been incredible what we've been able to do with social media feedback and GSS feedback as far as powering our loyalty program and our program decisions.
A promise during a pandemic
The webinar concluded with Lucas, Morton, and Ryskamp reflecting on how the COVID-19 pandemic has spurred practitioners to reshape their approach to guest satisfaction. Morton referenced the criticality of cleanliness in hotel operations to fulfill customers' enhanced demands for secure hotel environments, and Lucas emphasized the importance of maintaining authenticity and "delivering on your promise" by ensuring that customers feel supported across the front lines.
"What was helpful was listening to the ideas that customers had and the ideas that employees had," Ryskamp added, noting how he works with hospitality companies that do a 'daily pulse' of employees. "Asking them, 'what are you learning that we can learn from?' It's very difficult to make broad decisions with just one or two people sitting at headquarters. It's been really helpful to involve employees, owners, and guests in the decisions when you don't have a pandemic playbook you can just take off the shelf and read to know what to do."
Takeaways
The guest experience is undoubtedly at the heart of the hospitality industry. Companies implement a range of tactics to promote the satisfaction and comfort of their customers, but to truly know that these efforts are successful, hospitality leaders can implement guest satisfaction surveys. Brands that quantify the impact and value of customer interaction can gauge their ability to fulfill customer expectations; however, these survey results must induce managerial responses to constantly improve the guest experience. An interactive approach to customer engagement is particularly crucial in light of COVID-19, which necessitates greater flexibility from industry practitioners. By centering guest feedback at this time, companies can devise innovative, people-focused solutions to the pandemic's challenges. Watch the full webinar, and read the accompanying research brief, to learn more.