Student Voices: Meet Yifan Wu, Two-Year MBA Class of 2022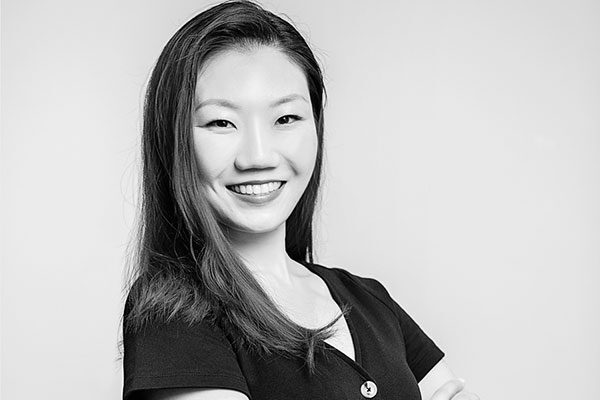 A marketing production executive who plays traditional Chinese musical instruments and who plans to pursue a career in consulting, meet Yifan Wu, Two-Year MBA Class of 2022.
Before enrolling at Johnson, Yifan worked as a senior production executive at Freeman, a global experiential marketing company in Beijing. There, she was responsible for helping clients create memorable experiences all around the world and connect their brands with their target audiences via tradeshows, press conferences, special events, and more. Yifan earned her BA in economics and also graduated with honors in music performance from Carleton College in Minnesota. For 20 years she has played two traditional Chinese instruments, the hulusi (also known as a gourd flute) and the guzheng (a plucked string instrument akin to a zither), and she performed with Carleton's Chinese Music Ensemble and Global Music Ensemble.
As a student in Johnson's residential, Ithaca-based Two-Year MBA program, Yifan and her classmates completed the core curriculum during their first, fall semester and selected an area of interest for their second, Immersion Learning semester. This hands-on semester of integrated course and fieldwork in a specific industry or career interest will prepare them for their summer internships. Yifan recently accepted a summer internship as a consultant at EY Wealth & Asset Management. Learn more about Yifan in this Q&A.
 Why did you decide to pursue an MBA?
It felt like the right time for me to take my career a step further, and I was excited to connect with a network of global talents.
What career goals will it help you achieve?
I would love to pivot into consulting after Johnson.
Why did you choose Johnson at Cornell?
Before my interview, I had a chat with someone who graduated from both Carleton and Johnson. His depiction of the community and his career outcome (he is now at McKinsey) reinforced my interest in Johnson. I received a "congratulations" email within 24 hours following my interview—I took that as a sign!
What aspects of Johnson's Two-Year MBA program do you most value?
Two years is long enough to find the friends and mentors of a lifetime. The paying-it-forward culture and unparalleled curriculum make Johnson a unique place to be.
What immersion most interests you?
I was torn between the Digital Technology Immersion and the Sustainable Global Enterprise Immersion. Both offer the flexibility to add courses tailored to our interests. I decided to pursue the Digital Technology Immersion and I am also taking classes in the Sustainable Global Enterprise Immersion.
Did you have second thoughts about starting your MBA now, during the pandemic? If so, what tipped the scales in favor of starting now?
I debated whether to postpone my program due to the time zone difference; I have been in China since the very beginning. However, I was eager to pursue my career goals in consulting and within weeks, I was able to build strong connections with both first-years and second-years in the Two-Year MBA program. Therefore, I decided to commit to the program despite the pandemic.

My schedule has completely flipped: I sleep during the day and attend classes and recruiting events throughout the night. There are challenging moments, but it has certainly been a unique experience. Many of my classmates and second-years check in on me to support me however they can. This kind of environment is what makes Johnson so special as a community.
What, if anything, surprises you about your virtual classes?
I was surprised at how much the professors were willing to take the extra step to ensure that the students have the best learning experience. Professor Gideon Saar re-recorded a solo review session late at night for students who missed the review session earlier in the day because of technical issues. Professor Risa Mish has incredible energy early in the morning. She told me that she wanted to devote extra passion and energy to her virtual classes so that her students could feel more engaged—and would engage more themselves—in a virtual environment.
Are you connecting with people and making new friends in spite of virtual classes and social distancing?
Yes, absolutely! Johnson is a place where people can reach out to whomever for a chat, with the confidence that they will be automatic friends even before connecting. Being a part of Johnson means you are a part of the family, and family stays together despite the limitations of the virtual environment.
Have you joined any student clubs? If so, which ones?
Yes, I am an Emerging Markets Institute Fellow and I am a member of the Johnson Consulting Club; the Greater China Business Club; Big Red Microenterprise; the Johnson High Tech Club; and the Women's Management Council.
What's one thing you've learned so far from your Johnson MBA experience?
Trust the process and run your own race.
What have you most enjoyed about being a Johnson MBA so far?
Johnson is composed of people who have rocket-high ambitions yet ocean-deep modesty. Being in an environment like this is a very empowering yet humbling experience.