Learning from COVID: Addressing COVID-19 in Johnson's curriculum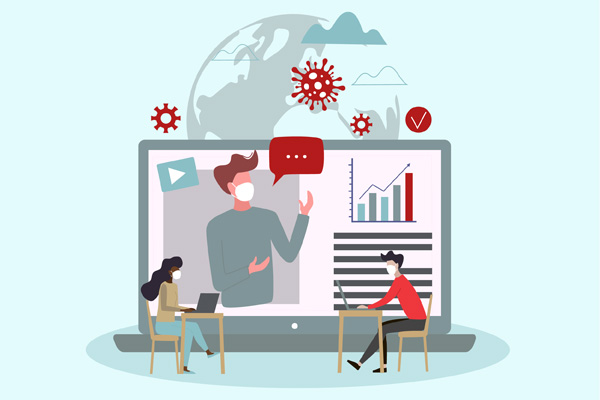 It is impossible to overstate the impact COVID-19 has had on businesses around the world. Social distancing imperatives, especially, challenged many business sectors as never before, including drastically reduced demand for some—brick-and-mortar retail and hospitality industries in particular. Others flourished—take Amazon and Zoom, for example. As demand and consequently trade volumes fluctuated wildly, global transportation became more complex, leading, in turn, to supply chain breakdowns.
Johnson faculty addressed many facets of the unique, unprecedented issues and challenges posed by COVID-19 in their curriculum beginning in spring 2020, when the lockdowns began, and continuing on through this spring, as the vaccine and approach of spring weather brings hope for relief from social distancing and a return to some pre-pandemic activities. Here you'll find snapshots of how faculty incorporated pandemic challenges into their curriculum in ways that spurred relevant discussions, research, and analysis among students.
Integrative Case Competition 2020: "Fashionista Moneyball"
In December 2020, Johnson held its 16th annual Integrative Case Competition, a capstone activity for Johnson's fall core curriculum in the Two-Year MBA Program. The case requires students to apply the analytical tools they learned throughout their semester of core classes, and it counts toward their final grades in Critical and Strategic Thinking, Finance, and Strategy.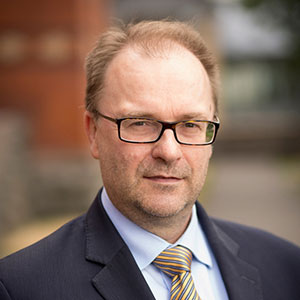 This year's case, "Fashionista Moneyball," written by Johnson strategy and economics lecturer Peter Balnaves, posed a charge to student teams to assist the CEO of Stitch Fix in addressing pandemic-induced challenges. "Stitch Fix is staying afloat during COVID-19," the case begins, "but can it regain momentum in 2021, grow, and evolve in the future? Stitch Fix provides personally curated fashion based on analytics—skeptics abound!" Student teams were directed to carefully analyze the fashion industry's online subscription segment and determine Stitch Fix's standing in it, estimate the value of Stitch Fix, and, most importantly, advise the company on the way forward.
"The Class of 2022 did a fantastic job of analyzing the Stitch Fix case, presenting a range of growth opportunities for the company and distilling the strategic, financial, and critical thinking aspects of their solutions," said Drew Pascarella, associate dean of MBA programs and Rempe Wilson Distinguished Lecturer.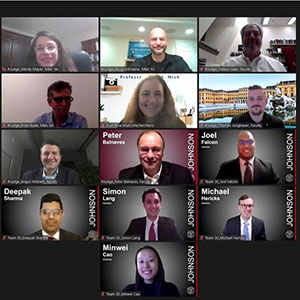 This year's case was sponsored by Pfizer, a company that has become a household name and an avatar of success in the face of the pandemic due to its fast-paced, high-quality research, development, manufacturing, and delivery of a vaccine. "Special thanks go to Angela Hwang, MBA '94, group president of the Pfizer Biopharmaceuticals Group, for her support of this year's Integrative Case Competition, and to the three Johnson alumni at Pfizer who served as judges for the case competition's final presentations," said Pascarella. "Their questions and insights into the case brought a fresh, real-world perspective that made this competition truly one to remember. In addition, we are grateful to the Cornell alumni at Pfizer who spent a day meeting with students in company office hours."
How COVID influenced consumer behaviors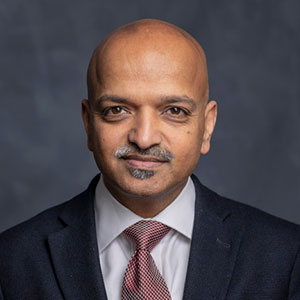 For his Behavioral Science for Marketing Strategy class, Manoj Thomas, Nakashimato Professor and professor of marketing at Johnson, asked his Executive MBA Metro NY students to develop and present case studies about paradoxical human behaviors. "I asked students to work on a week-long applied behavioral science project, identifying deep consumer insights based on real-world observations," said Thomas.
Several students focused on how COVID has influenced consumer behaviors. One team's project, "Nostalgia Effect: How nostalgia weakens stop signals during times of crisis" (posted to LinkedIn by team member Zach Bubolo, MBA '21), makes a convincing case that consumers seeking comfort in times of anxiety led to the spike in sales of nostalgia purchases, including retro products like Polaroid cameras and vinyl LPs.
The "stop signals" in the team's presentation title refers to a concept Thomas developed in a book he co-authored, Why People (Don't) Buy: The Stop and Go Signals, that draws on behavioral psychology to help explain what drives consumers' purchase decisions.
"Your team provided a compelling explanation and supporting data for the surprising sales growth of retro products during this pandemic," Thomas commented in response to Bubolo's LinkedIn post. "Congratulations on uncovering and presenting this insight!"
Another team did a case study focused on why Etsy was the best performing stock in the S&P 500 in 2020, and especially on why essential workers used Etsy over Amazon. "Etsy is a one-of-a-kind platform offering unique, handcrafted goods from creative entrepreneurs around the world," team members wrote in their presentation. "Essential workers … were stuck in a PPE bubble, needing human contact and a way to exert control over an uncontrollable situation." Etsy's personalized marketplace and its guiding vision to "keep commerce human" strengthened these workers' "go" signal, driving them to make more purchases, the team concluded.
Early on in the pandemic, Thomas himself wrote a LinkedIn post that explains the paradoxical toilet paper shortage during COVID-19: The Scarcity Effect & Toilet Paper Hoarding.
Supply chain resiliency: Who was prepared and who wasn't?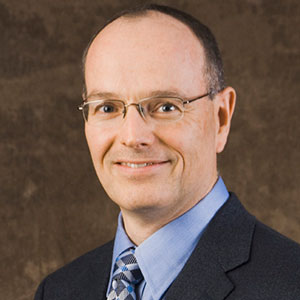 "COVID brought 'supply chain' into everyday conversation; everyone suffered some kind of supply chain disruption," says visiting lecturer Jamie Hintlian, who teaches Applied Operations Strategy. "Supply chain resiliency is a key theme for the course, and examples of who was prepared and who wasn't were plenty."
Companies that did no scenario planning around supply/business continuity, such as having back-up suppliers or alternate transportation options, found themselves lagging behind, says Hintlian. Companies slow to respond to the safety requirements of the new reality and did not take early action to keep employees safe in common areas also took a hit.
Companies that acted early and aggressively to enact safety precautions, on the other hand, "sent a sign to employees that management was serious about safety," he says. "This would include de-densifying common areas, rules about masks, social distancing, hand sanitizing; reconfiguring spaces to only allow a certain number of people at any point in time; and, where working in close proximity with others was unavoidable, putting in Plexiglass to create separation."
Agile operations became a hallmark of companies that proved themselves prepared, such as shifting production capacity of non-essential items to essential items or adding additional capacity through contract manufacturing arrangements, says Hintlian. These included distilleries that re-purposed operations to make hand sanitizers, and auto manufacturers and parts suppliers that switched to making ventilators. Many companies ramped up additional manufacturing for critical items such as "center aisle" grocery store staples, paper towels, and wipes.
"Then there is the pharmaceutical supply chain itself, which demonstrated truly incredible speed, from development to manufacturing to distribution," says Hintlian. "Last-mile distribution challenges notwithstanding, they were prepared, executed, and even collaborated among each other at levels never before seen."
In his class, Hintlian also used an older but highly relevant case about Roche and Tamiflu, "When supply is of public interest." Discussions touched on how to source Tamiflu in the event of a pandemic, including manufacturing, distribution, and scenarios related to numbers of affected people. Students grappled with issues related to the World Health Organization and government behaviors in the likely event of having to allocate limited supply. "We had the actual protagonist in the case lead the class discussion, which naturally covered areas not explicitly in the case," says Hintlian. "It was fabulous."
Has the Fed gone too far? Or not far enough?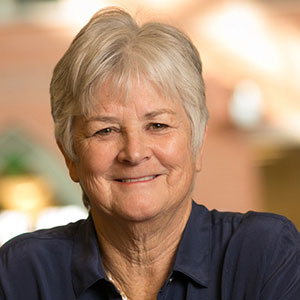 To spur discussions about the role of the Federal Reserve in the face of COVID-19's economic impact in her Financial Markets and Institutions class, Maureen O'Hara, Robert W. Purcell Professor of Finance, assigned articles presenting a variety of perspectives about the pandemic's effect on monetary policy.
"The discussion helped students think about the challenge of running a central bank," said O'Hara. "How far can you go to 'help' the economy before you stray too far from the important purposes of protecting financial stability and monetary integrity?"
"We also spent time this semester on the role that inequality should play in the Fed's thinking," O'Hara added. "In my view, COVID will go away, but the inequality issues will remain a big concern. I will probably add more material on that in future semesters."
Rethinking value propositions in a pandemic world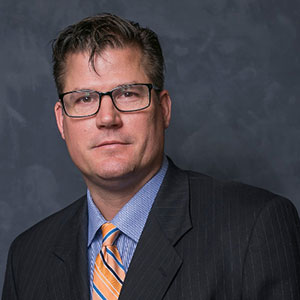 Students in the Business Idea Factory, a class taught by visiting lecturer Brad Treat, MBA '02, learn to analyze value propositions and how they are changing, and apply this thinking to generate new business ideas designed to address real problems people or businesses face. To spark discussions around how people are fundamentally rethinking companies' value propositions in response to COVID-19, Treat created a new class module, "It's a Pandemic World now."
In their discussions, students look at companies that are thriving during the pandemic (such as drive-ins, home delivery, and home fitness) and at companies that are feeling the pain (including buffets, malls, and mass transit). They identify businesses that have adopted new value propositions in response to COVID, and old value propositions turned negative.
"Grocery delivery is a good example," Treat said. "Historically, grocery delivery was attractive to busy parents who found going to the grocery store with kids took three times longer than it needed to, and they often ended up buying things they didn't want to in order to appease their children. Now the value proposition is, 'I don't want to be exposed and walk close to strangers in a narrow aisle.'" He drew the same parallel about working out at home: "Previously, it was about convenience—but you missed out on the group class energy. Now, working out at home is about not breathing the same air as a bunch of people in a spin class."
As a class that looks at trends and social changes, students also consider "this massive change to our society, and the likely long-term impact," Treat said.  "We discussed major pandemic-related trends for consumers, businesses, and government."
Global macroeconomics: Nowadays, we are all COVID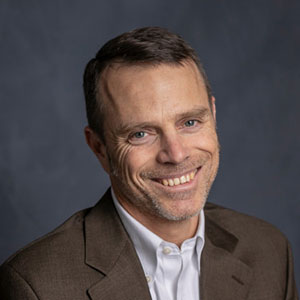 Ori Heffetz, associate professor of economics, zeroes in on current global macroeconomic events in several classes, including Economics and Industry Analysis, Global Macroeconomics News and Events, and Macroeconomics and International Trade. "So nowadays, we are all COVID," he said.
 "COVID has caused major disruptions to the global macroeconomy, pushing the U.S. into recession in February 2020, affecting expenditure patterns, jobs, investment, and international trends, to mention just a few of the impacts," said Heffetz. "The government's reaction has been unprecedented, both on the monetary-policy side with the Federal Reserve responding forcefully and on the fiscal-policy side with Washington disbursing unprecedented amounts of money to support the economy. These developments, and many others—including COVID's effects on global asset markets, on foreign exchange markets, on other national economies, and more—are at the center of my courses this semester."
Every week, Heffetz posts required readings for students, drawing on the most recent news and publications. "So we are closely following the major developments," he said. "We then analyze these materials in class, using the concepts and models from the textbook." Heffetz's own research over the past year is also COVID-related, and he brings some of that to class, as well.
"The pandemic has upended our lives so dramatically, and upended the economy, students are eager to read and talk about it and understand the different connections, impacts and processes under way," Heffetz said. "We are all trying to make sense of it—to the extent possible!"
Covid-19: Strategy in times of turbulence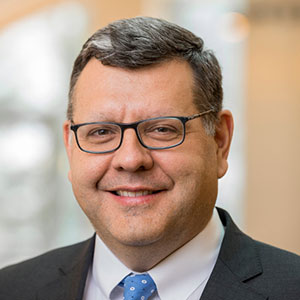 Visiting senior lecturer Hernan J. F. Saenz III, MBA/MILR '98, includes modules on "strategy in times of turbulence" and "strategy in the coming decade" in his Applied Principles of Business Strategy class—and this year, COVID-19 is central to both.
Saenz, who is also a partner and head of global performance improvement practice at Bain & Company, will lead students as they explore the impacts and discuss trends created, accelerated, modified, and stopped by the pandemic. These include:
"Covid-19 probably accelerated the digital revolution by five to seven years, and the U.S. could see $10T+ of automation investment in the coming decade," said Saenz.
"The shocks of 2020 showed us that the foundations of our social and economic systems are fragile, and that many of our core supply chains are both opaque and brittle."
"Covid-19 and 2020 also reinforced and accelerated the push towards sustainability and the evolution towards stakeholder capitalism."
"While we have seen some elements of global cooperation, 2020 reinforced that nationalism and literalism—countries' move away from globalization—are here to stay, at least for a few years. Instead, countries are engaging in bilateral deals with each other or multilateral deals within a small group," Saenz said.
Students will learn to develop and deploy frameworks and implement business strategy "in an era of stakeholder capitalism, where profit and purpose will co-exist, where resilience will have to complement efficiency, and where new frameworks of competition will be defined in both the physical and digital arenas," said Saenz.
"We will also focus on the best practices learned during and after the COVID-19 crisis," said Saenz, "particularly how leading management teams protected employees and the business during the crisis, accelerated and retrenched in a 'W-shaped' recovery, and reinvented their business and operating model for a new normal."