UniPantry helps inexperienced home cooks create delicious, inexpensive meals
Startup Snapshot: Moussa Paye '19, co-founder and CEO, UniPantry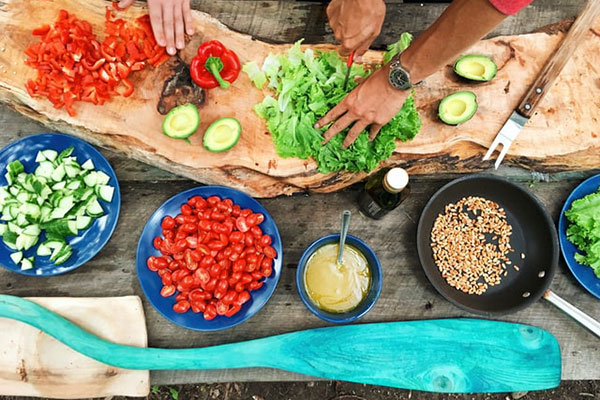 Dyson graduate Moussa Paye '19 is co-founder and CEO of UniPantry, a video-driven social platform that enables inexperienced home cooks to discover, learn, and teach one another delicious recipes.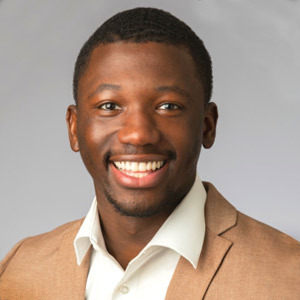 The startup's mission is to help home cooks of all skill levels and diets to navigate the cooking process and discover how to create nutritious, inexpensive meals that are quick and easy to prepare.
Paye launched UniPantry when he was a student at Dyson and a member of eLab, Cornell's student business accelerator. He has a passion for competitive basketball, food, consumer products, and solving social issues with emerging technology.
Learn more about Paye and UniPantry in this Q&A.
Q. What does UniPantry do? What problem or opportunity does it address?
UniPantry is a recipe sharing and social platform for a community of home cooks of all skill levels and diets. We strive to make it convenient, easy, and accessible for anyone to discover and cook a delicious and nutritious meal. We aim to help inexperienced cooks navigate the cooking process and to guide people who are trying to figure out what to eat. UniPantry aims to create a personalized eating experience that makes healthy cooking and eating at home fun.
I am part of a team developing a recipe-sharing and ingredient-buying platform where we connect eaters to restaurants via chefs' influencer content. Customers use our video-driven platform to search for inspiration on what to cook or eat. While the platform encourages users to eat home-cooked meals, we recognize that people also enjoy eating culturally authentic, traditional meals from local restaurants. Our app streamlines customers' to-go appetite decisions and encourages healthy eating and cooking for all diets.
What inspired you to launch UniPantry?
I was inspired by our mission. I believe sharing UniPantry with the world projects healthy energy that makes people feel good. UniPantry empowers individuals to live a healthier lifestyle. Our mission is to make nutritious food accessible to low-income individuals, and 10 percent of our proceeds will be used in partnership with nonprofit organizations to teach individuals how to cook and to support hunger charities. I'm concerned that, without UniPantry, more millennials will grow up on the worst, processed-food diet. Over the course of three years, I gathered many well-thought-out critiques of my solution to solve world hunger in one of the most innovative and unconventional ways. I want to foster more experiences of collaboration and meaningful connections through visual content.
What are some of the most memorable moments in your startup journey?
My first investor pitch at eLab's NYC Pitch Night in November 2019, held at the World Trade Center, is one of my most memorable experiences as an entrepreneur. I had the opportunity to network with private institutional investors who took the time to provide me direction on my deal.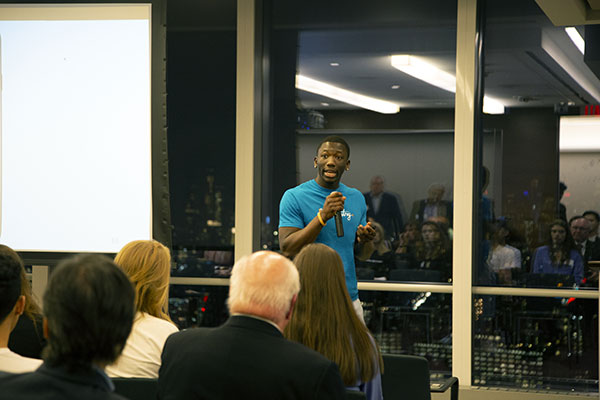 What obstacles did you face and overcome in your startup journey?
Personally, I learned a lot of patience. As an entrepreneur, I started to understand how to live with what I can control. I believe every entrepreneur wants to ensure all blocks are remediated, when sometimes unforeseen events are outside our control. Additionally, improving my ability to recruit and retain top talent was important as I scaled my team.
Did you draw on any Cornell resources to help launch UniPantry?
Of course! UniPantry's core technology focuses on connecting existing resources and maximizing their current potential to attract and educate an inexperienced audience. UniPantry worked closely with Cornell's eLab student accelerator, Blackstone Launchpad, and Cornell Cooperative Extension to better understand what resources existed and how we could identify new opportunities to make existing food resources more efficient and accessible. My team is composed of Cornell students and alumni.
Is there any particular faculty member who influenced you on your path to becoming an entrepreneur?
I had the pleasure of connecting with some of the most honorable faculty members at Cornell, who definitely supported and provided structure to my journey. I would like to acknowledge Felix Litvinsky, managing director of Blackstone LaunchPad, for taking me in hand when I first transferred to Cornell my junior year. Felix provided me with leadership and mentoring, which kept me disciplined and motivated during times of my early challenges. He recommended a few books to read and videos to help my practical understanding of finding product-market fit.
What are the most valuable things you learned at Cornell that helped in launching UniPantry? And what's most helpful now, in running your new business?
Leaders build for people. During my time at Cornell, I cultivated meaningful relationships with faculty and peers. Cornell exposed me to the power of networking, which is a tool to exchange value. The most valuable thing I learned during my time at Cornell was how to apply knowledge and wisdom in order to create a sustainable world.
What advice do you have for other aspiring entrepreneurs?
When you hit rock bottom, remember this: While you're struggling, rock bottom can also be a great foundation on which to build on and grow. Successful entrepreneurs view the world through the lens of experiences they have encountered with people. Make sure you include people in whatever product or service you envision.