New faculty introduction: Yao Lu
Yao Lu is an assistant professor of accounting at Johnson.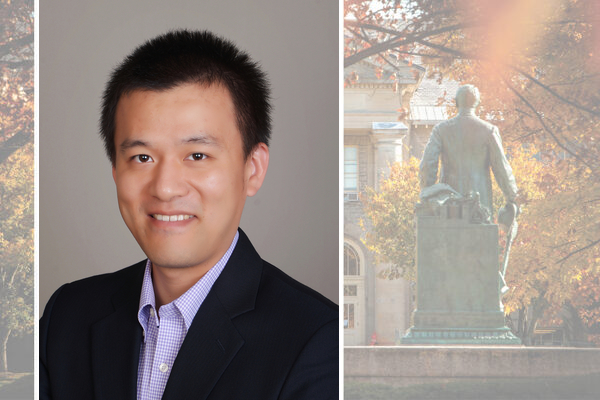 Meet the newest faculty from across the SC Johnson College of Business and learn about their academic focus, teaching, and interests.
Yao Lu | Assistant Professor | Johnson
What is your research/teaching focus? 
My primary research interest is financial disclosure and reporting, with a focus on financial institutions. Some of my recent work studies the effect of liquidity disclosure on banks' liquidity holdings and the predictability of banks' long-term loan losses. My teaching focus is financial statement analysis, and I am excited about helping students make good use of this important accounting tool in their work. 
What attracted you to the SC Johnson College of Business, or Johnson specifically ? 
I think Johnson creates an ideal environment for my research and teaching not least because of its world-class faculty and its strong culture of encouraging innovation and positive impact. I feel a strong sense of open-mindedness and interdisciplinary thinking at Johnson, which inspires me to pursue big questions and to approach these questions using novel methodologies. It is very exciting and humbling to be part of this fantastic group of people!  
What are you most looking forward to during your first year at Johnson? 
I really look forward to getting to know more about Johnson's people during my first year. While I have only met my colleagues virtually so far, I feel welcome and supported every time I talk to them, and I am eager to meet and work with them in-person soon.  
What first sparked your interest in your area of study?

I first became interested in accounting research when working as an equity research analyst. Because I relied heavily on accounting numbers to value individual stocks, I thought a lot about how exactly those numbers were measured and disclosed, what justifies changes to some accounting rules, and why firms reveal certain information. I became more and more intrigued by such questions, and I eventually realized that I wanted to be a professor in accounting.  
What do you see as some of the biggest challenges or areas of change in your research field moving into the future?

In my mind, one big change in accounting research moving into the future is to investigate the broader impact of accounting information. With the fast development of information technology and society's increasing attention on corporate sustainability and responsibility, the influence of accounting information becomes quicker, wider, and more prolonged. These changes make it an exciting moment now to expand the scope of our understanding about accounting. 
What do you like best about teaching? 
Teaching is an important way to create value as a professor. Doing research in accounting and knowing its importance, I feel it irresistible to share this powerful tool with more people. To me, it is a truly rewarding process to inspire students to understand, appreciate, and eventually become an efficient user of accounting information.