Staying true to my passion for sustainability and food systems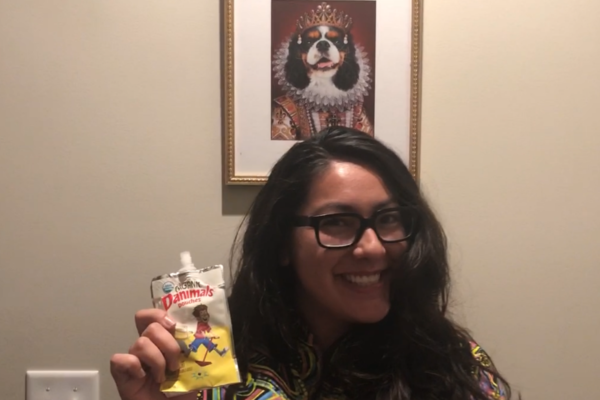 By Alanna Miyajima, Two-Year MBA '21
For many people, myself included, an MBA allows you to pivot your career path and realign your passions with your career goals. Though I've always been passionate about sustainability, I pursued an MBA to focus, specifically, on food systems. I couldn't have picked a better place to do that. During my time at Johnson I was fortunate to put that pivot into practice twice: through Johnson's Sustainable Global Enterprise (SGE) Immersion and my summer internship.
The SGE Immersion, a.k.a. why I came to Johnson
The SGE Immersion is an incredible opportunity that is truly unique to the Johnson experience, allowing students to consult on a real sustainability and business challenge with external clients. Many business schools now have some sort of sustainability class, recognizing that it's impossible to do business without considering sustainability, but Johnson stood out for its long-standing commitment and breadth of programming, classes, clubs, and career resources to support sustainability-minded students.
During the SGE immersion, I was fortunate enough to work on a project with Danone – the world's largest B Corp and a well-known producer of some of the world's most-beloved dairy and plant-based brands. I felt incredibly fortunate to work on such a fascinating project in my chosen industry. Our team explored sustainability solutions for food service and we were deep into our research phase when the unthinkable happened: COVID-19. Like many higher education institutions, Cornell transitioned to remote learning.
Our SGE team had to adjust quickly to this new reality. Fortunately, we were already working remotely with our clients and the skills we were learning in the immersion were applicable no matter the context. We were able to systematically break down the problem using systems mapping to analyze our stakeholders, design a new digital survey of food service employees, and visualize the data we collected to tell a compelling story in support of our recommendations.
Where to begin?
The immersion was just the beginning of my pivot into the food industry. Last summer, I had the good fortune to work at Danone as a brand management intern. I was assigned to Danimals, the #1 kids yogurt brand. Low and behold, my primary summer project was, amazingly enough, a sustainability project: to develop a strategy for Danimals to contribute to Danone's "One Planet. One Health." mission as a manifesto brand.
I was excited to leverage my passion for and experience in developing sustainable solutions; but one of the biggest challenges in having such an ambitious, ambiguous, or strategic project is figuring out where to begin. That's where the lessons from the SGE Immersion came to the rescue.
The SGE Immersion taught me how to break down and solve for wicked and sticky problems. Breaking down my project into manageable steps, figuring out the right questions to ask, the stakeholders to engage, working with clients (managers, executives)—and, of course, already having exposure to other teams at Danone during my spring semester—I was able to create a framework for determining Danimals' sustainability strategy and made a comprehensive recommendation to the brand teams at the end of the summer.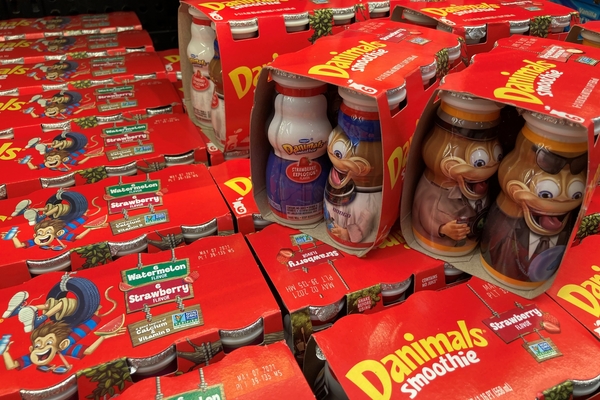 Lessons for a lifetime
I came to Johnson for a career pivot – to help transform food systems so they are more sustainable. The SGE Immersion and my internship are just two examples of how I've been able to put my passion and newly acquired business skills into practice. The lessons I've learned this past, tumultuous year will certainly serve me throughout my entire career:
Don't be afraid to do what you love: There were many times in my MBA experience when I questioned my goals and whether I should look outside the food industry for a job or wondered if I should diminish my passion for sustainability. I couldn't be happier with the decision to stick to my passions and where that has led me.
Proactive communication is essential in a digital world: I miss working in an office, it's true. I love being immersed in the company culture, catching co-workers in the hallway, spinning around in my chair and asking a quick question. However, given our new reality, proactive and consistent communication is key to ensuring success.
The importance of storytelling: All the data in the world is meaningless if you can't present it effectively. Telling a compelling, visual story is essential in any function or industry and especially when making the case for sustainability.
I am excited to continue to use the skills and relationships I've developed at Johnson to help food systems become the best that they can be—and I couldn't be more grateful for the experiences and lessons I've learned along the way.
About Alanna Miyajima, Two-Year MBA '21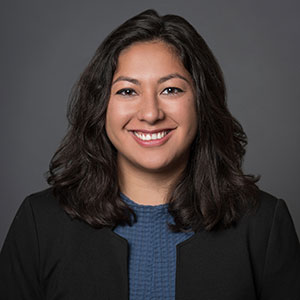 Alanna Miyajima is a second-year MBA student and Forté Fellow at Johnson. Originally from California, Miyajima received her bachelor's degree in business and political economy from NYU Stern. She began her career at Acumen, a nonprofit impact investor, where she supported the executive team and managed the grants portfolio. Realizing she wanted to focus on sustainability in food systems, before business school Miyajima spent time working on farms in Australia and in production for Ritual Chocolate, a bean-to-bar chocolate manufacturer in Utah.