Ideas With Impact: The Future is Seamless Travel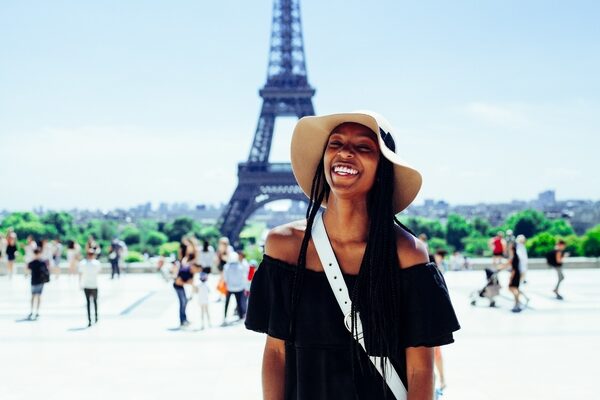 In the final installment of our three-part series covering crowdsourced ideas from the Center for Hospitality Research and Medallia's online hospitality community, we zoom in on pre-trip planning and share ideas for removing friction from this crucial first step of the guest journey.
Challenge 3: How can the process of planning a trip be reimagined to increase a traveler's satisfaction?
Let's get visual
Words are powerful, but in the world of travel and hospitality, a picture can be worth a thousand words, especially―according to our hospitality community members―when it comes to setting guest expectations pre-arrival, easing traveler anxiety, and cost-efficiently demonstrating the capabilities of meeting spaces.
In times of heightened anxiety, say during a pandemic, travelers are looking for reassurance, but FAQs―which are great for describing lengthy new health protocols or laying out check-in procedures―are limited in their ability to portray on-the-ground conditions fully and accurately. One member suggested that travel companies could help set guest expectations by showing, with the use of captioned photos or videos, exactly what the journey from airport to hotel or guest room to spa will be like―in effect, giving would-be guests a chance to try out aspects of their trip virtually before they book it. As another member explained, knowing exactly what to expect when traveling during a pandemic―or even to an unfamiliar place―can ease guests' anxiety, boost their confidence, and before they even arrive, mentally prepare them to have a more enjoyable trip, "When you show me what to expect, I can better translate that into what that means for my journey and how to plan." In essence, remove friction from the guests' journey before it even begins and a better stay will follow.
Similarly, virtual reality (VR) technology is a promising way to reduce friction for group business. For event planning professionals, explained one member, VR-powered site visits can be a cost-efficient, time-saving, and more sustainable way to tour and compare potential meeting spaces, "One could review multiple destinations in a day…and only visit the best contender." VR technology can also allow event planners to "revisit" the site at any time during the planning process, eliminating guesswork, and making it easier for them to visualize the space at every step of the way.
One guest profile, infinite possibilities
Today, a typical traveler has numerous online profiles scattered across many different platforms and brands. For the traveler booking a trip, the siloed nature of their various profiles translates to inefficiency and frustration with hours spent logging in to multiple websites, filling out duplicate forms, and tracking down loyalty numbers. But what if all of the traveler's information and preferences were stored in one, secure place? Advocating for simplicity, convenience, and security, one member suggested uniting individuals' disparate profiles into a single profile known as a Self-Sovereign Identity (SSI), securely storing it in a decentralized blockchain for protection from data breaches. With an SSI, travelers can then choose which brands to share their data with, allowing hotels, airlines, and other travel businesses to coordinate easily, creating a seamless, one-click booking experience and opening the door to hyper-personalized trips.
Tech-curated experiences and influencer-approved itineraries
Researching and planning a trip can be time-consuming. With so many hotels, flights, restaurants, and experiences to choose from, it can be challenging for travelers to design the perfect trip. To save travelers time, one member suggested incorporating artificial intelligence and machine learning into the booking process. These technologies, they explained, could analyze travelers' past trip itineraries and online activity (shared at their discretion), learn their preferences, and create hyper-personalized trip packages instantly.
Another way to make trip-planning easier is to harness the power of social media. Documenting trips on social media has become commonplace, with ordinary travelers and influencers alike tagging hotels, restaurants, and other businesses they visit while traveling. One community member suggested these businesses capture social media content and feature it on their websites and on-site digital displays for other guests to emulate. Seeing influencers' fun trips can inspire others to follow suit, said another member, "This would give me more ideas for trips and also [help me] get to know my fellow travelers better!"
Convenience + personalization = happy travelers
What's clear from our community's discussion is that travelers want convenience and personalized experiences, and it's easy to see why. Innovations in these two areas promise to remove friction to save travelers' time and money, and deliver one-of-a-kind trips.
Read the community's ideas from Challenge 1: What Can Hospitality Organizations Do to Support Employees and Frontline Staff? and Challenge 2: Maintaining the Human Touch in a Contactless World.