Student, Founder, Leader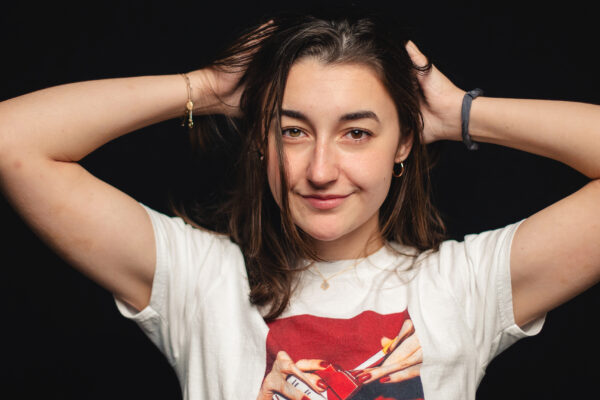 In honor of Women's History Month, we're telling the stories of women student leaders from across the Cornell SC Johnson College of Business. Charles H. Dyson School of Applied Economics and Management undergraduate student, Karina Popovich '23, is a leader both on campus and off. She founded Makers for Change, formerly Makers for COVID-19, which made and donated 82,000 units of PPE during the COVID-19 pandemic. She recently began a second venture, INERTIA, which leverages designed exhibits and pop-ups that show girls and underestimated youth STEM is welcoming and vibrant, and that they have a place at the table.
"I love being my own person and thinking outside of the box," Popovich explains. "Paving the way for something new and undone is exciting to me."
Learn more about her thoughts on leadership as a student leader and entrepreneur in this Q&A:
What do you think makes a good leader?
Curiosity and excitement by the unknown. I find myself most excited by things that I haven't done or that haven't been done before me. Beyond that, I think it's vital to be self-aware to promote growth and learning. Once you have those two, you can learn anything, do anything, and build anything.
Do you think women student leaders are held to a different standard than their male counterparts?
Women student leaders may not be held to a different standard as much as they have different standards for themselves. Running my own business I always feel the need to prove my worth or constantly be there for my clients so they feel that they can trust me.
Read About the Student Leader Popovich Admires
Do you have any leadership-related goals for your time at Dyson?
I am hoping to expand my team at INERTIA to be a total of three people including myself. Right now, I am onboarding a second person. I am hoping we can bring on enough clients and projects to have more people join the team. Training and preparing those individuals will be a new experience for me since I don't have as much experience building teams.
What's the best leadership advice you've received?
"Get comfortable being uncomfortable." I love this piece of advice because I've gotten so comfortable being uncomfortable that I chase [being] uncomfortable and new experiences. This attitude has helped me learn.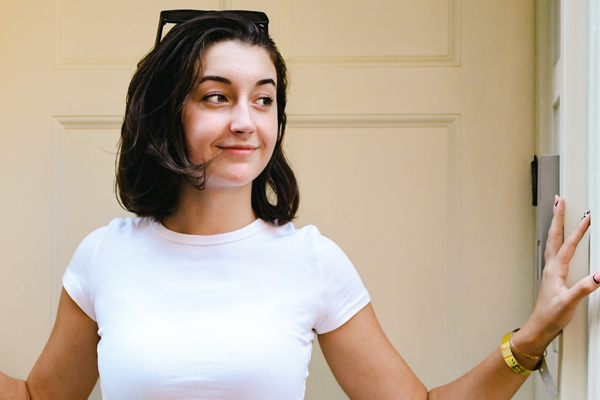 Describe your biggest failure and what you learned from it. What motivated you to move forward?
My biggest fail was a clothing line that I started. I didn't do the market research to understand my customer and sunk a ton of money into a valueless product. I learned the importance of listening to the customer, being open-minded to change, and a constantly evolving business plan. INERTIA isn't fully baked but we are on our fourth iteration of a business plan and we are learning about the market and what value we can provide as we go.
Do you think anything about leadership will change in the future?
Over my time as a leader and founder, I've noticed that women are starting to be treated more equally. In all of my experiences, I've had amazing male allies and sponsors who have taken chances and believed in me. I think it's worth appreciating that we have come a long way. That's not to say I haven't had bad experiences or my friends haven't had bad experiences. I truly believe that leadership will become more equal towards women.
I am very excited to see how innovations in technology like NFTs and blockchain will influence leadership. It seems like we are on the cusp of another dot.com revolution.
Celebrating Women Student Leaders Across the College
The Cornell SC Johnson College of Business is honoring Women's History Month through stories from women student leaders across the college's three schools.