Hitting the High Notes for 21 years (and Counting)
Barry Massarsky, MBA '81, and Nari Matsuura, MBA '01, take it to the limit.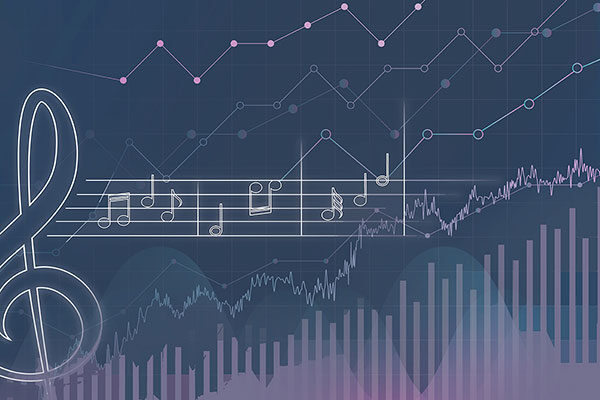 For most musicians, there is no greater pleasure than playing with a longtime collaborator—someone who knows when to take the lead and when to step back, who anticipates your familiar patterns but delights in your creative new riffs, who pushes you to excel until you both find yourselves reaching new heights neither imagined. Such is the ensemble of Barry Massarsky, MBA '81, and Nari Matsuura, MBA '01, who for 21 years have been harmonizing together, growing their boutique consultancy into a leader in the business of musical intellectual properties.
Massarsky Consulting had grown steadily: from its in founding in 1992, to Matsuura's brilliant debut in 2001, to the firm's entry into—and dominance of—the field of music-asset valuation. The duo sold the consultancy in late 2021 to professional services firm Citrin Cooperman & Company, becoming inaugural partners in the company's music economics and valuation practice—a transaction so noteworthy that it made the Wall Street Journal's business news page. In the 12 months before the acquisition, Massarsky Consulting had performed more than 300 valuations to the tune of $6.5 billion.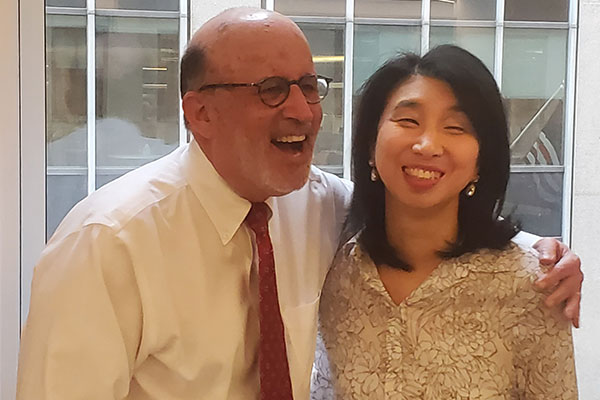 Double vision
The legendary partnership might never have existed but for Massarsky's keen eye for opportunity and ear for talent. When he first hung out his consultant's shingle in 1993, Massarsky had worked for a decade as music economist for the American Society of Composers, Artists, and Publishers (ASCAP), helping songwriters and publishers determine fair licensing fees and ensure equitable royalty payments. The ASCAP experience, coupled with his Cornell MBA skill set, elevated him above competitors who might know music, or business, but rarely both.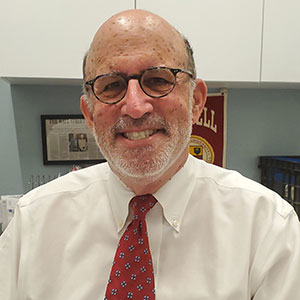 With his unique services, Massarsky found himself swamped with clients, so he turned to Cornell University's Samuel Curtis Johnson Graduate School of Management for a summer intern. The Career Management Center's Laurie Sedgwick suggested Matsuura, a second-year MBA student and Juilliard-trained concert pianist who was determined to be in the business of music. She had the chops. She had the fire. "When I met Nari, that was it," says Massarsky.
Finding Matsuura the perfect foil for his capabilities, Massarsky promoted her to full partner in 2003. The pair had compatible skills, understood music from complementary perspectives, and shared the Cornell MBA experience (both are even married to Cornell MBA alumni—Massarsky to Cynthia Wilson Massarsky, MBA '81 and Matsuura to Benjamin Lewis, MBA '01 ).
The duo found themselves constantly at the forefront of exciting music-industry challenges. Massarsky Consulting was instrumental in developing proprietary income forecasts for the industry's leading music publishers, worked on case studies for the likes of the Gershwin Estate, Marvin Hamlisch, and Paul Simon, and became trusted industry experts on leading-edge issues like determining pay rates for streaming arrangements.
Smells like valuation spirit
Around 2010, the team was exploring new territory: valuation. "Nari sensed that we could broaden our scope of services tremendously with our understanding of how the music industry operates (cash flows, how the revenues move) and using our MBA training—demand theory, economics, and statistics," says Massarsky. "We could provide intimate detail of what future cash flows would be for certain music catalogs because we were doing all this forecasting for the industry."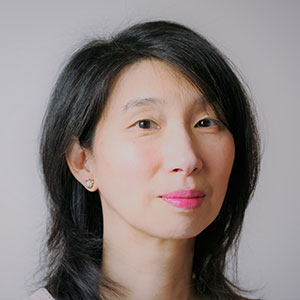 Their first valuation client was Round Hill Music, a music publisher that wanted to create an investment fund through debt sourcing from banks. "In order to lend debt to this fund, the banks wanted to understand the company's cash flows," says Matsuura. "They wanted a deep-dive, bottom-up analysis."
Massarsky Consulting already had intimate knowledge of the earnings life cycles of songs in virtually every sector and understood the diverse market factors affecting revenues. Matsuura, who had enjoyed learning about valuation while at Johnson, created a cash-flow model encompassing all the ingredients the banks required. "What we were already doing was ripe with opportunity for applying valuation against the cash flows we were already projecting for our clients," she says.
With its pitch-perfect analyses, the consultancy earned the endorsement of the banks.
Knockin' on Wall Street's door
Massarsky Consulting was becoming a virtuoso of expertise and proficiency in a discipline the rest of the marketplace hadn't even recognized.
Investors had traditionally considered music an "alternative" investment. "But perception was shifting as we were developing our models, and music assets were starting to be viewed as a reliable annuity asset stream," says Matsuura. The low-volatility, virtually guaranteed income of music assets struck a chord with savvy investors.
Streaming began to take off around 2015, and with it more opportunities for investment. More music funds cropped up. Massarsky Consulting gained market share. "Competitors entering this valuation market didn't have our level of depth and granularity," says Matsuura. "That's why we have eight of the 11 major funds currently in the marketplace." Music assets began attracting the top echelon of private equity, including firms like Blackstone, KKR, TPG, and BlackRock.
"It was a snowball effect," says Massarsky. "You're on the map. The market has an insatiable thirst. Your valuation of portfolios is publicly understood by the both the debt and credit markets. You get high-wattage publicity for your product. You're asked for interviews, people quote you, you're identified as the authority behind the entire asset marketplace."
In late 2020, Bob Dylan sold his catalog to Universal—a blockbuster deal that made music assets a household term. Sting, Bruce Springsteen, and Paul Simon followed suit. "The market had been becoming more and more ripe for opportunity, and the Bob Dylan transaction provided a green light to lots of high-end artist communities," says Massarsky.
Join together
That was when the partners started thinking about the next big thing for Massarsky Consulting. "We had this tiny firm of two people who came out of Cornell 20 years apart. We said, 'We own this company. And we're having a great time,'" says Massarsky. "We thought, why not take stock of the way we've enraptured the market?"
The winning bid came from Citrin Cooperman, a firm they had previously contracted to manage some of their client overage. The partners enjoyed the prior relationship, liked the firm's size (1,500 employees), and felt good about its strong entertainment and valuation practices. As part of the agreement, two other Massarsky Consulting colleagues joined the duo at their new gig.
Massarsky and Matsuura are pleased to be playing in a bigger ensemble. "Our base of operations is expanding, we continue to be in demand, and Barry and I have a deeper bench provided by Citrin Cooperman," says Matsuura. "It was the perfect alliance for the growth we had accomplished on our own."
Based on his and Matsuura's experience, Massarsky encourages MBAs to explore "off-ramp opportunities" to traditional career paths. "There are other markets that value their skill sets," he says. "MBAs have a broader-brush opportunity today for new options for growth than 20 or 30 years ago, because the markets serving MBAs are open to the discussion."
Takin' care of business
Although Matsuura and Massarsky may be sitting in posh new Rockefeller Center digs, they're hitting the proverbial practice room as hard as ever. They keep an ear to the ground for emerging trends, while masterfully riffing on ongoing opportunities. "There's new growth beyond streaming, related to licensing across social media and gaming, like Facebook and Roblox, adding significant growth to the industry," says Matsuura. "And streaming is not slowing down. So there's continued momentum as well as new opportunity.
"That keeps the job interesting, because we get to learn new things all the time."
"And we're still together," adds Massarsky. "Like Paul Simon said, 'still crazy after all these years!'"
Read about the early days of Barry Massarsky's and Nari Matsuura's partnership in this 2003 story, originally published in Cornell Enterprise, Johnson's magazine, in 2003: "Theme and Variation: Together, two Johnson School MBAs hit the right pitch"