Tata Sons CFO Saurabh Agrawal on the Tata Group and the Growth of India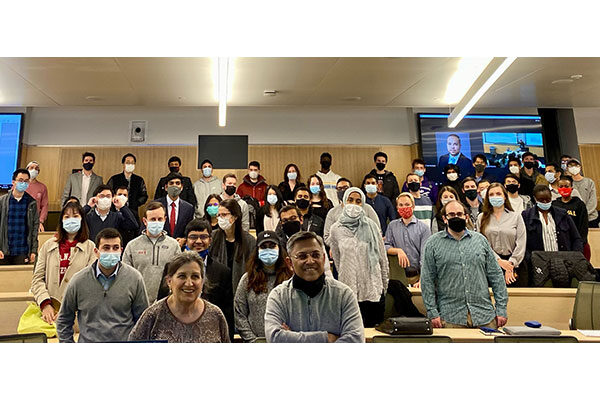 By Chris Kang, MBA '22, Matthew Jahnle, JD/MBA '22, Mehmet Karakilinc, MBA '22, and Valmik Karam, MBA '22
Our class, "Leaders in Emerging Markets," was treated to a presentation by Saurabh Agrawal, the group chief financial officer of Tata Sons, on October 18, 2021.
"Leaders in Emerging Markets," a course in the Emerging Markets Institute Fellows curriculum, hosts a speaker every week. This provides students the opportunity hear in-depth presentations from, and interact with, leaders from emerging markets who represent a variety of industrial sectors.
Opportunities to learn from the likes of Agrawal typify what it means to go to school like Cornell. Ask any classmate of ours and they'll be sure to mention at least one speaker that defined their university experience thus far, and for many of us EMI Fellows, Agrawal was one of those speakers.
The 2021 EMI Report focuses on sustainability and social responsibility in emerging market multinationals, and the Tata group epitomizes both.
While Agrawal had come to deliver a prepared lecture, the prepared slides were quickly abandoned to give heed to the excitement in the room for the work that the Tata group does, and the recent acquisition of Air India by the holding company (Tata Sons).
The Tata Group
The Tata Group is a wide-reaching conglomerate and largely responsible for the creation of certain industries in India. Tata Consultancy Services (TCS) was the growth engine for the IT services boom in India in the 1970s and 1980s, and the Indian economy during that time. TCS, now a global company, is at the center of the Tata Sons portfolio and the largest IT services company in the world. The Tata Group likes to call itself a "salt-to-software" conglomerate, as it is involved in the production of toothpastes,  automobiles, and everything in between.
Some of TCS's notable, larger overseas acquisitions include:
2000: Tata Tea acquires UK's Tetley Tea
2004: Tata Motors purchases commercial vehicle unit of South Korea's Daewoo Group
2004: Tata Steel acquires Singapore's NatSteel
2005: Tata Coffee buys U.S.-based Eight O'Clock Coffee
2007: Tata Steel acquires Anglo-Dutch Corus Group, a global steel company
2007: Tata Power buys stake in Indonesian PT Bumi Resources Coal Mines
2008: Tata Motors purchases UK-based Jaguar Land Rover from Ford
2021: Tata Digital acquires stake in Bigbasket, an online grocery store platform
2021: Tata Digital acquires stake in CureFit, an online fitness company
2021: Tata DIgital acquires stake in 1MG, an online pharmacy and healthcare platform
Social Impact
Agrawal highlighted the unique structure of Tata Sons: It is held primarily by Tata Trusts, the charitable arm of the Tata Group, which means that the Tata Group's business objectives are highly influenced by social impact and development possibilities. Agrawal mentioned three such initiatives he was very proud of:
Tata Cancer hospitals and research. The Tata group funds cancer research and has set up cancer treatment hospitals in India that allow any individual to seek treatment free of charge.
Manufacturing of iPhones. During the heat of the Covid pandemic, the Tata group assisted Apple to manufacture iPhones in India, setting up a manufacturing plant in South India and bringing much-needed jobs to a historically depressed area.
Education. The Tata group funds buildings, schools, and programs across the U.S., including at Cornell, where former CEO and current chairman Ratan Tata '59, BArch '62, funded the Tata-Cornell Institute for Agriculture and Nutrition and the Tata Scholarship for Students from India.
Acquisition of Air India
Along with tips for students on how to successfully navigate a career pivot post-MBA, Agrawal discussed the acquisition of Air India. Though Air India started out as Tata Airlines (born of the family's love for aviation), with government privatization the airline was renamed Air India. The airline was a source of pride for many Indians, as Air India was once considered the "gold standard" of commercial aviation. However, the Tata family's involvement slowly diminished, and the airline took a back seat in international travel to various competitors, earning notoriety while incurring debt and losses along the way.
As CFO, Agrawal oversaw the evaluation and bidding for the airline. Being able to discuss such a large acquisition with him was an amazing opportunity, and one we will remember for a long time. It is experiences like these, where we interact with emerging markets leaders and learn from their experiences firsthand, that reaffirm our commitment to work and make impacts in developing countries.
About Chris Kang, MBA '22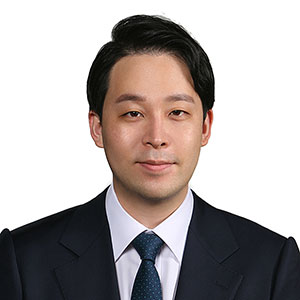 Chris Kang is a One-Year MBA class of 2022 student in the Samuel Curtis Johnson Graduate School of Management. A real asset investment manager, Kang is interested in mobilizing private capital to address challenging global issues such as climate change, economic inequality, and extreme poverty through innovative investment products and schemes. Kang holds a minor in real estate and is a Chartered Financial Analyst (CFA), Infrastructure Project Management and Finance (IPMF) fellow, Emerging Markets Institute Fellow, Cayuga Fund portfolio manager, and vice president of strategy and operations of the Sustainable Global Enterprise Club. He enjoys cooking, singing, and playing soccer.
About Matthew Jahnle, JD/MBA '22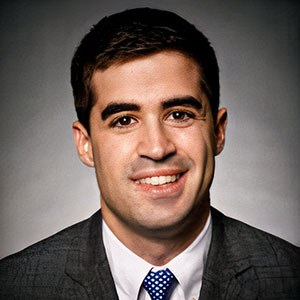 Matt Jahnle is a class of 2022 student in the JD/MBA dual degree program in the Samuel Curtis Johnson Graduate School of Management and the Cornell Law School. Prior to enrolling at Cornell, Jahnle  worked in the Philadelphia area for an investment firm, building portfolios for client families and assisting with charitable giving. At Cornell, he is a fund manager of the graduate-student venture fund Big Red Ventures, an online editor of the International Law Journal, and an associate of the Cornell Law School Entrepreneurship Clinic. Jahnle holds a BS with distinction in finance from Pennsylvania State University.
About Mehmet Karakilinc, MBA '22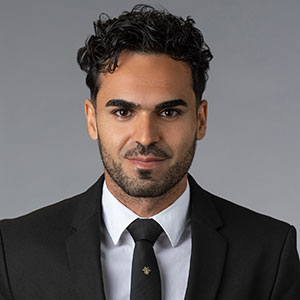 Mehmet Karakilinc, who hails from France, is a Two-Year MBA class of 2022 student in the Samuel Curtis Johnson Graduate School of Management. Karakilinc is interested in the development of emerging markets through investments in renewable energy and cutting-edge technology. He has Turkish roots and is closely involved in helping Turkish teenagers through mentorship and career fairs. Prior to business school, Karakilinc spent four years working in management consulting for alternative investments funds at KPMG. After business school, he will start as an associate in investment banking. At Cornell, Karakilinc is a member of the Old Ezra Finance Club, Johnson Private Equity Credit Club, and Johnson FC, a soccer club. He enjoys playing and watching soccer, a sport he has played for 25 years, including a semi-professional stint in France. He also enjoys cooking Turkish and French food.
About Valmik Karam, MBA '22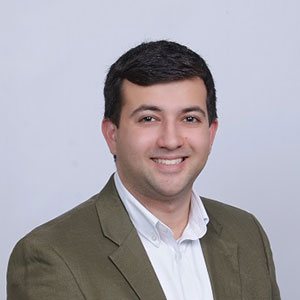 Valmik Karam is One-Year MBA class of 2022 student in the Samuel Curtis Johnson Graduate School of Management who hails from Sacramento, CA. Karam is interested in the application of innovative solutions to solve challenging global issues, specifically in technology and infrastructure, to support the continued urbanization of populations in countries such as India, where most of his family resides. Karam is an Infrastructure Project Management and Finance certificate candidate, an Emerging Markets Institute fellow, and a member of the Big Red Microenterprise group at Cornell. He enjoys playing and watching basketball, cooking, and exploring and making the most of his one year in Ithaca.