From Nature to Technology, Making an Impact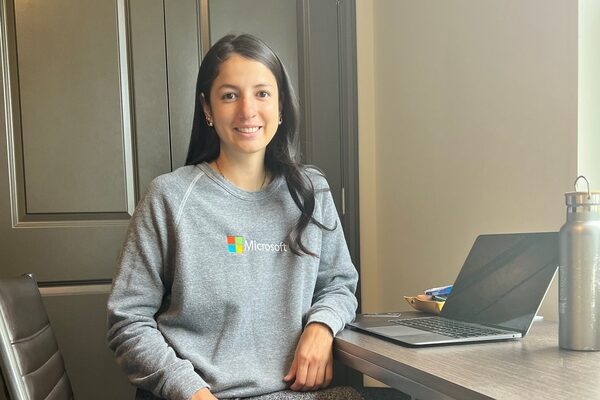 By Mariana Flores Aguilar, Two-year MBA '22
I grew up in Costa Rica, a tiny country in the middle of Latin America where 25 percent of the land is protected by law. Education and public health are public services to all its citizens. The country values principles of nature preservation and social equality, such as access to free education. Growing up in San José, Costa Rica's capital, has shaped my professional outlook.
The value of impact
As a child, my days were spent playing in nature and spending weekends on a preservation farm that my father started. Its main purpose was to provide care for and release animals, such as macaws or deer that had been domesticated. At the same time, my school required a certain number of volunteer hours each academic year, which turned into a passion and part of my annual routine.
Playing in nature, seeing injured macaws, or taking part in volunteer activities was part of my life and as I grew older, and those values transitioned into my interest in sustainability. As an incoming MBA, I always knew that I wanted to work in something that had a positive impact on either the environment or society.
As a first-year MBA student, I hoped to get an internship that had a sustainability component, but I was a tiny bit hesitant given that these roles are not as typical as other types of more traditional MBA roles. I was filled with excitement when I received the news that I was joining Microsoft as part of their finance group supporting their Technology for Social Impact (TSI) team. My journey to achieve a sustainability role was finally realized!
Technology for social impact
Microsoft has a devoted business that sells Microsoft products to nonprofits globally (think of the big ones such as the United Nations as well as smaller ones in emerging markets). This arm of the business provides access to grants, donations, and trainings for these nonprofits so they can streamline their operations and advance their respective social missions. Additionally, Microsoft offers an interesting social investment model that they explain on their website as having a "unique social investment model where incremental revenue is reinvested into causes for social good, including affordable housing, skills and employability programs, and technology grants."
An example of this program coming to life is through its collaboration with Team Rubicon, a nonprofit that supports natural and humanitarian disasters around the world: "With 120,000 volunteers, we're managing huge quantities of information. During the registration process, volunteers share any special skills and certifications, along with previous military experience. Using Dynamics 365, it's easy for us to continually build up the story of each individual and determine where their unique qualities would be most useful."
Technology x Sustainability
As an impressively growing industry, technology has the potential to exponentially affect society for good. An exciting, pleasant surprise that I encountered over my summer internship was seeing the many ways in which this synergy came to life. Microsoft's initiatives are embedded in the everyday life of essentially all vertical teams within the company, enabling employees to explore sustainability as a passion while working functionally in finance, sales, and program management, among others.
A couple of exciting initiatives that I discovered were:
A solution that uses deep learning and computer vision to identify species and individual animals to gather data (Wildbook) that can be leveraged for scientific use and conservation strategies. In addition to its scientific purpose, the Wildbook is open to the public and users can track their favorite animal. For example, see these Wildbook websites on sharks or giraffes.
This solution tracks the information of different environmental challenges such as deforestation, forest carbon, and land use. Its users and developers are often scientists, policy makers and governmental agencies. Consistent with the initiative above, this information is leveraged for scientific and public policy efforts. Use this link to explore more.
These initiatives were fascinating to learn about. Typically, one thinks of technology companies in the context of their most popular products; in Microsoft's case, Azure cloud computing or Microsoft Office for laptops. Yet these parallel efforts are happening and evolving in remarkably interesting ways with significant sustainability impact.
The challenges of sustainability
My internship provided insights into some of the challenges facing sustainability:
Businesses are trying to figure it out. As a relatively new area of concern, companies are still trying to figure out how to incorporate sustainability into their business model. There are many frameworks that can help guide the way, such as the UN Sustainable Development Goals (SDGs) or the Principles for Responsible Investing (PRI), but how it is done within each business and industry is still being determined. Traditionally, companies have promoted volunteer work and pursued philanthropic initiatives. But in more recent years, companies such as Microsoft are choosing to be more strategic and use their products and services to implement greater environmental and social benefit. Companies can be more sustainable and integrate sustainability in creative ways into their core business.
Sustainability requires many skillsets and players. Thinking about the practical requirements for sustainability within a company implies cross-functional skills and teams working collaboratively. It is complicated, and working across functions and disciplines adds an additional layer of complexity. However, by bringing in different perspectives and skills, companies are able to develop more holistic and creative solutions to some of the world's most pressing problems.
As the future professionals of the world, figuring out our roles in business and sustainability is not easy. Yet the promising reality is that change is happening, and we can be part of it in multiple industries and roles.
About Mariana Flores Aguilar, MBA '22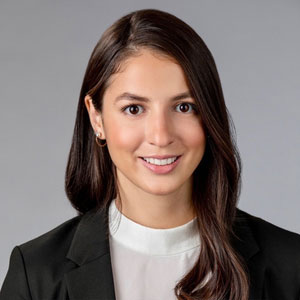 Mariana Flores Aguilar is a proud Costa Rican and a Two-Year MBA class of 2022 graduate of the Samuel Curtis Johnson Graduate School of Management. Before business school, she was a finance manager at Procter & Gamble. During the summer of 2021, she interned with Microsoft's Technology for Social Impact Finance team and will be joining the company in July of 2022. She enjoys wine dinners with her friends, practicing yoga, and exploring new places.