Ilya Brotzky '10 Connects Ukrainians to Tech Jobs

The day Russia invaded Ukraine, VanHack, a tech recruitment company founded by Ilya Brotzky '10, stepped in to rescue software developers stranded in the country by launching a campaign to place them in positions abroad at no charge to the hiring companies.
More than 200 requests from firms in Canada, the U.S., and Europe poured in and some of the companies began interviewing candidates encamped in bomb shelters or war zones. Since February, 20 Ukrainian tech workers have found jobs through VanHack, including four who relocated to Canada.
The overwhelming demand for Ukrainian tech talent has far outweighed supply, primarily because military-aged men are banned from leaving the country, says Brotzky, VanHack's CEO, a graduate of the Charles H. Dyson School of Applied Economics and Management. "Companies really want to help and they want to do good," he says. "The challenge with the Ukrainian candidates right now is a lot of them just aren't able to work."
A focus on changing lives
For Brotzky, whose firm forfeited $300,000 in hiring fees for the initiative, the goal of helping people leave difficult circumstances is personal. Born in Siberia in Soviet days, Brotzky moved to Israel when he was two years old because his family was seeking a better life; they settled in Vancouver three years later. "I've been an immigrant ever since I can remember," he says.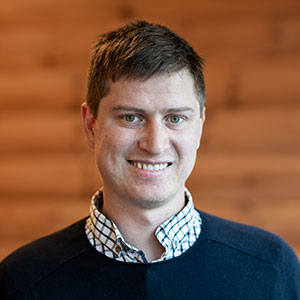 Brotzky's background has been an inspiration for his company, which has placed over 1,700 tech workers in jobs in 14 countries to start new lives. That achievement stems from the company's mission to help tech professionals move where they are needed by companies that want to innovate and grow. "It's been in our DNA to help people relocate and leave places where they don't want to be," he says.
Changing lives has long been a goal for Brotzky. After transferring to Cornell from the University of British Columbia, he read an article about Cornell alumnus Seth Cochran '00, MEng '01, who had launched Operation Fistula, a nonprofit dedicated to ending obstetric fistula, a childbirth injury that causes a hole in the birth canal and can lead to incontinence if left untreated.
During his senior year, Brotzky began recruiting students at Cornell to support women suffering from the condition. Cindy van Es, a professor of practice at Dyson, remembers when Brotzky, a former statistics student who had joined her leadership training program, called her to tell her about Mountains for Moms, the club he was creating to help women with obstetric fistula.
"Ilya is the kind of guy who says, 'I'm going to make this happen — will you brainstorm with me?'" says van Es, who became the club's faculty advisor. "Sometimes these ideas don't necessarily survive the founders, but the club survived for five or six years after he founded it."
Mountains for Moms sponsored a fundraising trip to climb Mount Kilimanjaro in Tanzania during winter break in 2010. Brotzky led a group of 11 Cornell students and alumni who scaled the mountain and generated $8,000 for Operation Fistula. The club continued the trip for several years, raising another $42,000.
"I got really lucky getting into Cornell and in different parts of my life," says Brotzky. "I felt like I wanted to do something to pay it forward to the universe."
While many Dyson students end up working on Wall Street, van Es knew that Brotzky would chart his own path and become an entrepreneur. "Ilya always marched to his own drum," she says. "He knew he was going to do something entrepreneurial from the beginning."
A switch into tech recruitment
Instead of heading to New York after graduation, Brotzky landed in Brazil to work as a management trainee at Vale, the world's second-largest mining company. While he didn't enjoy working for a large firm, he loved Brazil, where he met his wife, Giselle Guimarãesis, and later joined two startups offering online courses in career planning.
Because he figured other people would also want to move to Brazil, Brotzky created a platform called Brazil Career Blueprint to provide courses on how to settle in the country. His friends, however, insisted that his business model should be reversed: instead of trying to attract people to Brazil, he should focus on helping Brazilians move to Canada.
When he returned to Canada, he started an online course to teach soft skills to Brazilian tech workers who wanted to immigrate to Vancouver. Within a year, employers across Canada were asking to hire his students and he began expanding the company throughout the country.
In 2015, Brotzky and Guimarãesis launched VanHack; since then, it has grown into a multimillion-dollar company that employs 100 people worldwide. Most of the tech workers it places are from Brazil, Nigeria and India, while the firms recruiting them are primarily in North America and Europe.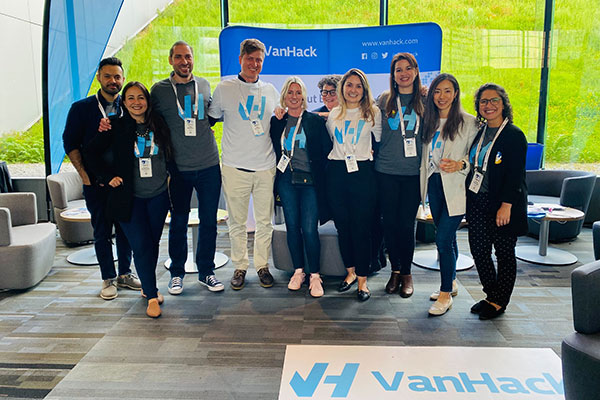 Though the company has recently focused on relocating tech workers from Ukraine, Brotzky notes that VanHack also regularly places software engineers from Russia. "I'm just trying to help people get out of a bad situation," he says. "We have people from all over the world who want to go and move to a better country, whatever that country might be for them."