Meet Our New Faculty: Jacqueline Rifkin
Jacqueline Rifkin is an Assistant Professor of Marketing at Johnson.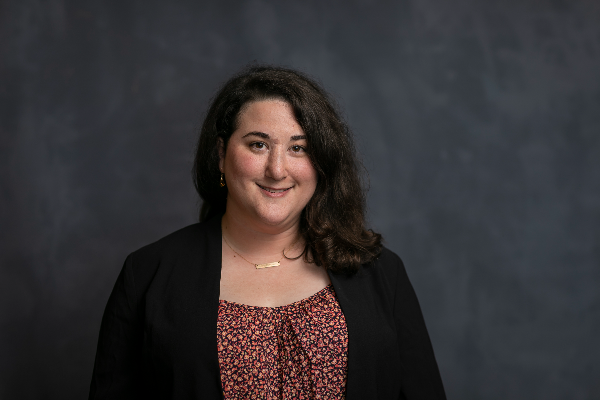 Meet Jacqueline Rifkin, one of the newest faculty members from across the SC Johnson College of Business, and learn about her area of expertise, research focus, courses she will be teaching, and other interests.
Jacqueline Rifkin | Assistant Professor of Marketing | Johnson
What are your research and teaching areas of focus?
As a consumer psychologist, I am interested in how consumers manage their own resources— their time, money, energy, mental bandwidth, and more— as well as their reactions to seeing how others use their resources. I like to explore how these decisions and observations shape consumers' lives and, ultimately, their well-being. I try to infuse this perspective into my teaching: If consumers ultimately have finite resources—whether that's 24 hours in a day, a monthly budget for discretionary spending, or a few hours of daily leisure time after work—what can consumer behavior teach us about how we could or should spend them? And how can marketers leverage this information to provide consumes with the most value?
What classes will you be teaching this year?
I'm teaching Consumer Behavior at both the undergraduate and MBA levels. Next year I'll also be offering a class on Managerial Decision Making.
What attracted you to the Cornell SC Johnson College of Business and to the Samuel Curtis Johnson Graduate School of Management, specifically?
In addition to pure research and teaching, I'm also passionate about the intersection of the two—mentoring students in research. So one of the biggest pieces that attracted me to Johnson was the PhD program. I'm really looking forward to meeting and working with the students. I also can't believe the number of active research groups in Johnson, between the three sub-schools, the various interdisciplinary seminar groups, etc. I'm really excited to get immersed in such a vibrant research community.
What's the best book you've read this year?
I'm in a book club made up of grad school friends, and I'm really enjoying our current book! It's about three older ladies who decide to take a road trip from England to Italy. It lets me travel vicariously, and I love stories that center on female friendship.
What do you do to recharge?
I love to hang out with my husband and our dog Jupiter—together we go for runs, watch TV, and cook. I am unabashedly addicted to TikTok and all things pop culture, and have recently been consumed with home renovation content on YouTube.