Reflections on the 2022 Cornell Johnson MBA Israel Trek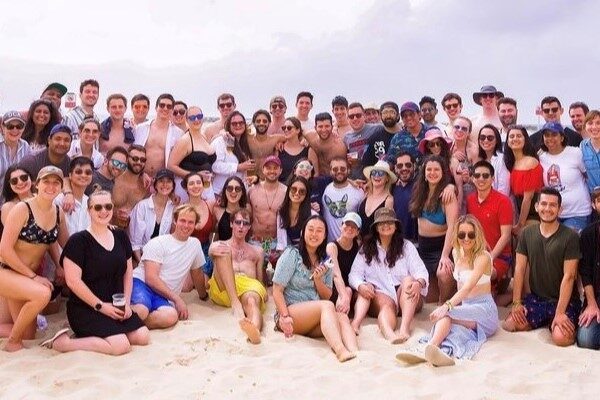 By Minwei Cao, MBA '22, Emerging Markets Institute Fellow
During my MBA journey, through the support of Cornell's Emerging Markets Institute, I had the opportunity to visit the beautiful country of Israel. During our trek, we explored not just Israeli culture, history, and food, but also learned about the innovative technology and business sectors. As someone going into a career in technology, I wanted to reflect upon everything I learned about the vibrant tech scene in Israel and how it came to be.
Before the trip, my team and I did some research on its startup ecosystem. We knew that Israel was an innovation hub for R&D—4.9% of its GDP is devoted towards R&D, the largest percentage in the world. Israel has also been ranked third among all countries for its startup ecosystem, behind only the United States and the United Kingdom. With 6,000 active startups, many of them acquired by Big Tech as they mature, this ranking is not surprising. But there were many things we learned on the trip firsthand that we couldn't have gotten just from Googling.
Tech and the IDF
First, I didn't know that the Israeli tech scene is thriving in part because of the Israeli Defense Forces (IDF), which enlists soldiers to work on special defense and security technologies. After leaving the IDF, these soldiers often start software and hardware companies. This relationship with the IDF, I learned, has greatly impacted the tech sector—one speaker even said that the tech scene in Israel is born out of the urge to protect its people more than an urge to innovate.
I had heard that Israeli tech is good at product development, while American tech is good at marketing and go-to-market; I've always thought this was a myth. But from what I learned, and the strong interweaving of tech and the IDF, it actually holds some truth. Israeli tech is indeed very product-driven, and most of the industry is business-to-business (B2B) facing. This is because a lot of former IDF soldiers in tech specialized in cybersecurity and defense, not consumer-facing business-to-consumer (B2C) technology.
The close ties to the IDF also result in more gender parity, since men and women both serve in the IDF. I loved how the product leaders and tech impact investors we met were all women. When these female leaders spoke about the culture at their companies, they reflected a sense of mutual respect regardless of gender identification, which I found inspiring. This shows the country's commitment to gender parity in a space that had been traditionally very male dominated, at least in the U.S.
Israeli unicorns
A lot of Israeli companies have become extremely successful internationally. For example, Waze was purchased by Google Maps, and Lemonade is an insurance company that is well-known around the world. Israel invests great sums of money on R&D and ranks high in its number of startups in the world. Walking through Tel Aviv, I feel a sense of urgency and commitment to the community that everyone has built and tech is interwoven across that community, in everything from the prevalence of electric scooters to the POS systems that waitresses carry in restaurants.
Final reflections
My trip to Israel was unforgettable. It's clear that "tech" means different things in different countries, and in a country like Israel, it goes beyond a GDP contributor. It's a spirit of innovation that drives the country forward. I hope that in the future, my tech career will take me back to Tel Aviv to learn from the professionals there, or even that I will have the opportunity to work alongside them.
About Minwei Cao, MBA '22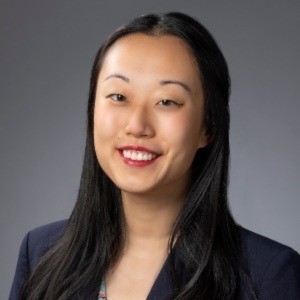 Minwei Cao is a 2022 graduate of Johnson's Two-Year MBA program, where she focused on digital technology and digital marketing endeavors both academically and through her extracurriculars. As an Emerging Markets Institute Fellow, she's especially interested in how tech ecosystems around the world are structured. After graduation, she joined Adobe full time as a digital strategy associate.